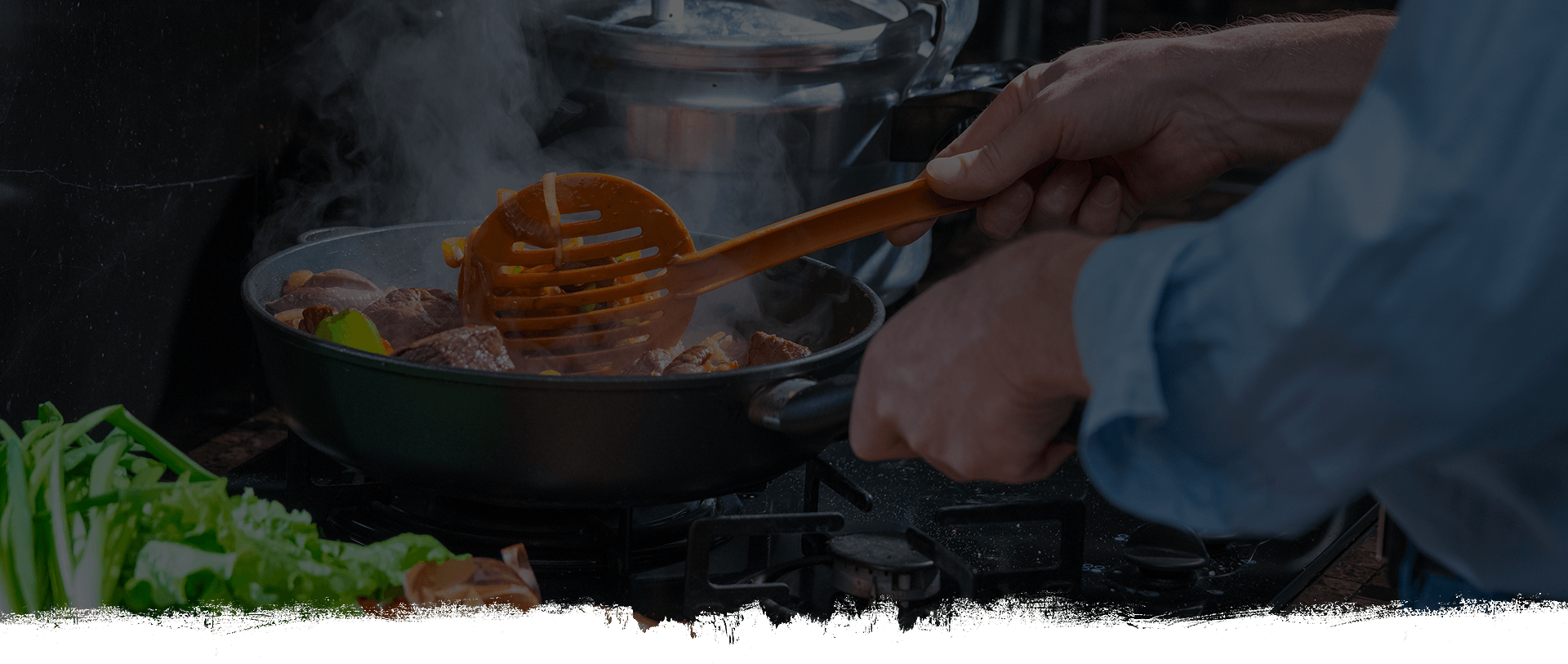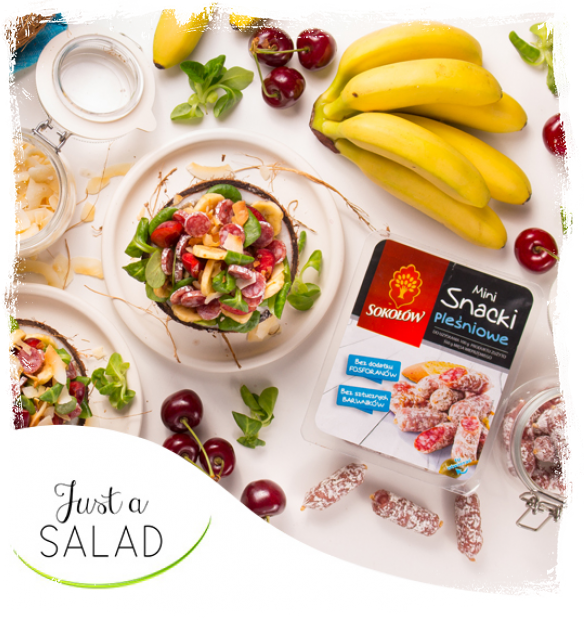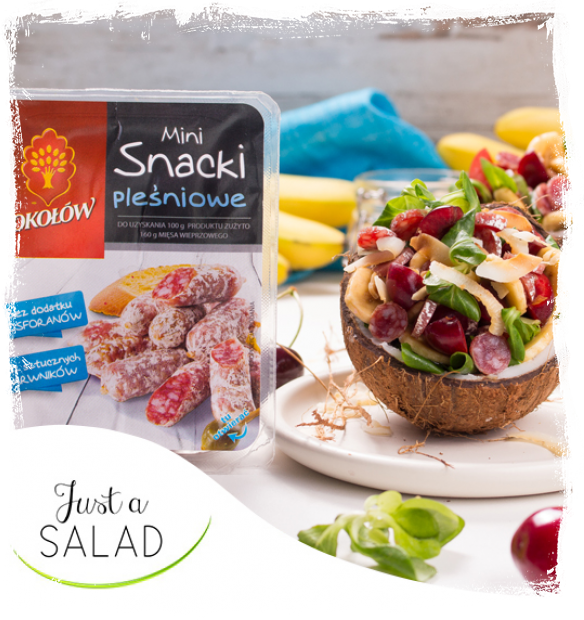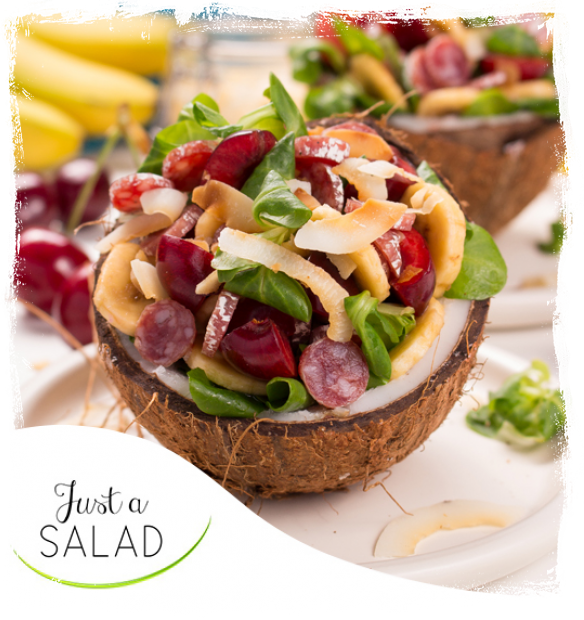 Ingredients
Salad:

1 handful corn salad
1/2 packaging Sokołów mould mini snacks
1 cup sweet cherries
3 small bananas 
2 tablespoons lemon juice
2 tablespoons coconut chips
Dressing:

2 tablespoons olive oil
1 tablespoon balsamic vinegar
salt, freshly ground pepper
 
Preparation
Prepare dressing: mix olive oil with balsamic vinegar, salt and freshly ground pepper. 
Cut mini snacks into thin slices.
Cut cherries in halves, remove the seeds, then cut again into quarters. Peel the bananas, cut into slices and sprinkle with lemon juice.
Roast coconut chips on a dry frying pan, taking care not to burn them.
Put all salad ingredients into a bowl or a cracked coconut shell and pour the dressing.