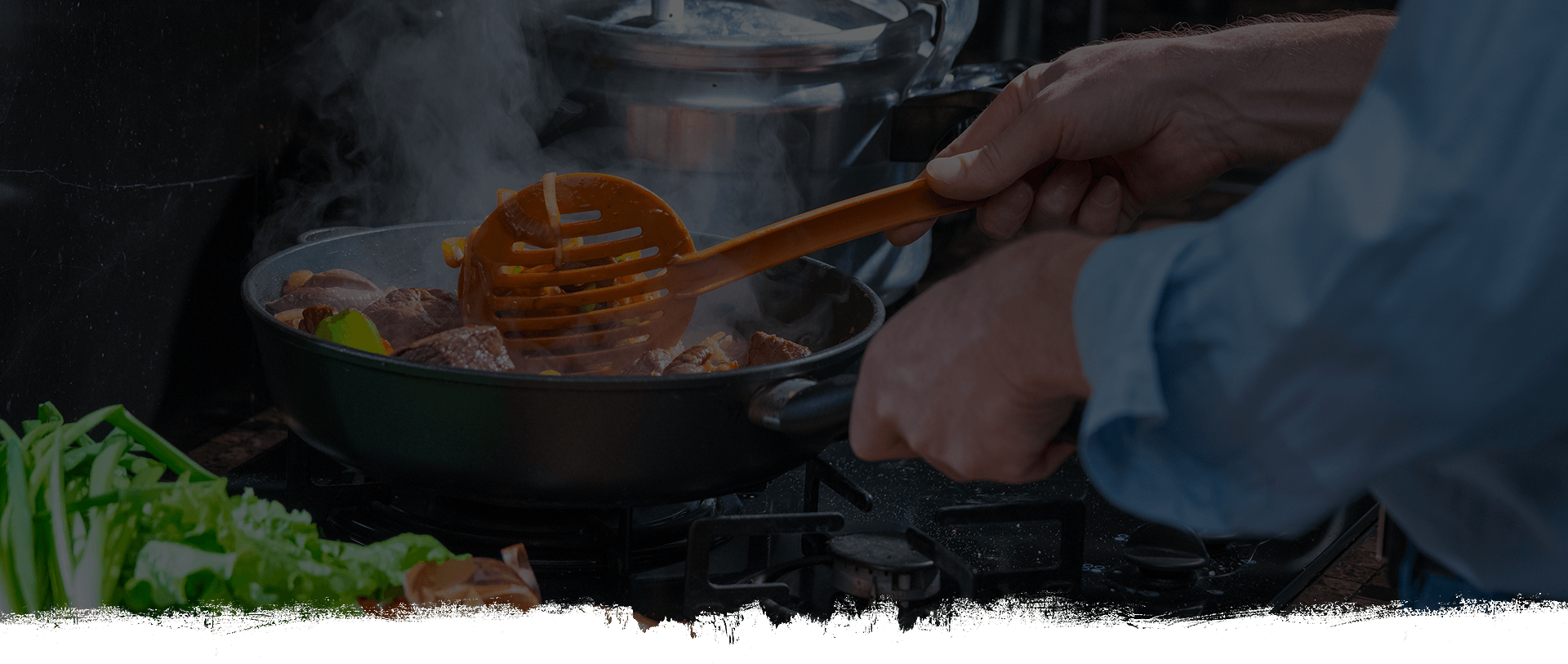 COLOURED TOAST WITH HUMMUS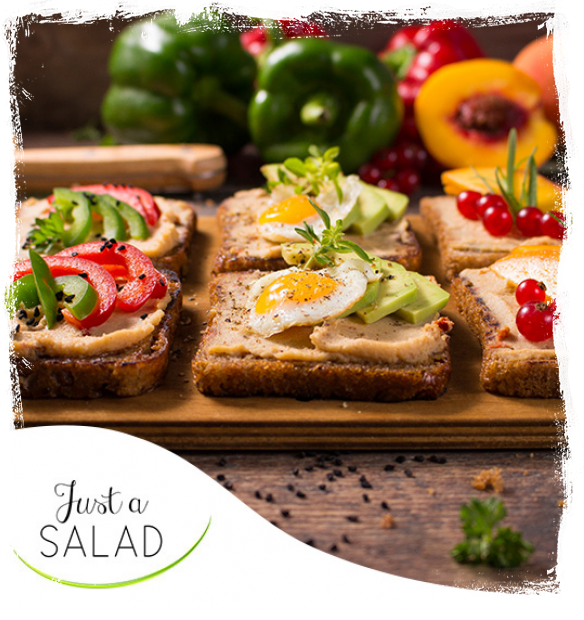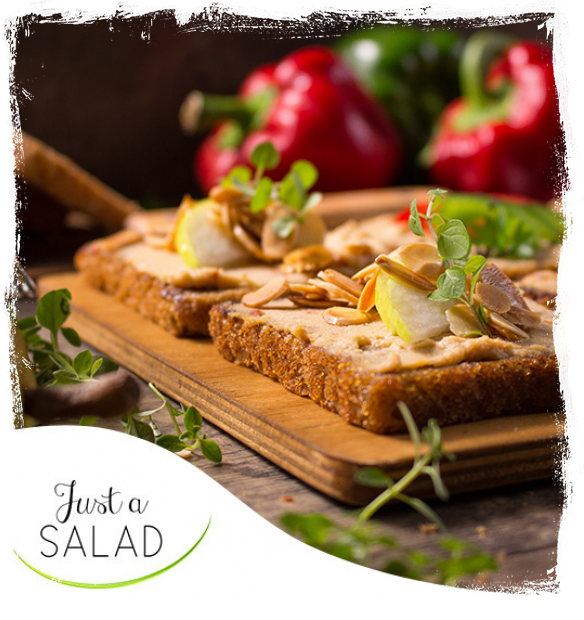 15 minutes
4 persons
easy
Ingredients
8 slices multigrain bread 
olive oil
1 packaging "Z Gruntu Dobre" premium hummus
1/4 pear 
juice from 1 lemon
1 tablespoon almond flakes
1/4 peach 
1 sprig red currant
2 quail eggs 
salt, freshly ground pepper 
1/4 avocado 
1/8 green pepper
1/8 red pepper
1 teaspoon nigella
rosemary, oregano, thyme and parsley for decoration
 
Preparation
Heat oil in the frying pan. Lay out the bread slices and fry them for 1-2 minutes on each side (until the bread is golden and crispy).
Fry almond flakes on a dry pan. Cut the pear, peach and avocado into slices or half-moons, then drizzle with lemon juice.
Heat the oil in a frying pan and fry the eggs. Cut both peppers into strips. 
Spread hummus on the toast. Top each slice with your favourite toppings: 


• 

pears, almond flakes, thyme;


• 

peach, blackcurrant, rosemary;


• Fried egg, avocado, oregano, salt, freshly ground pepper;




• red and green pepper, nigella, parsley leaves.