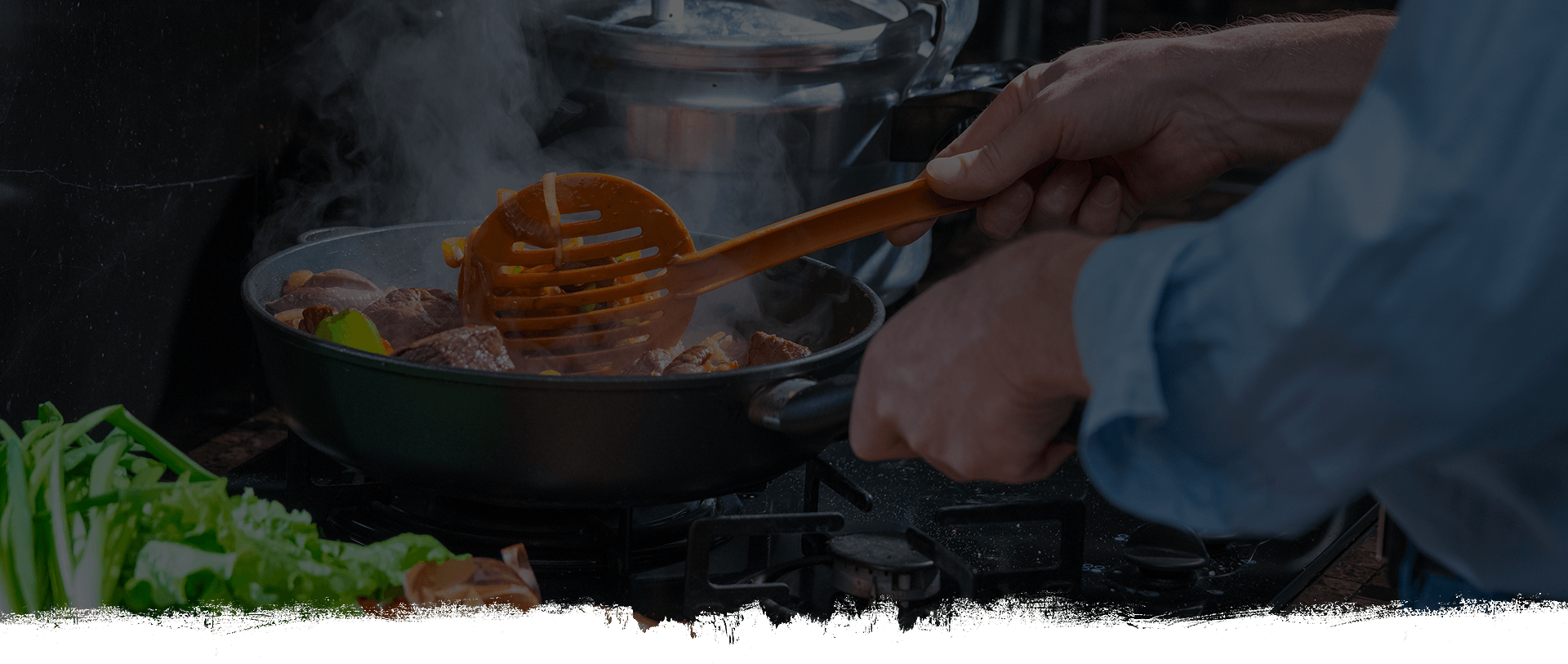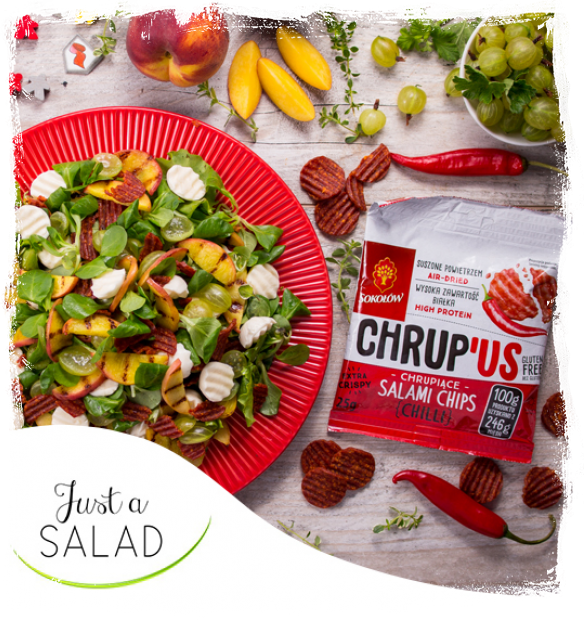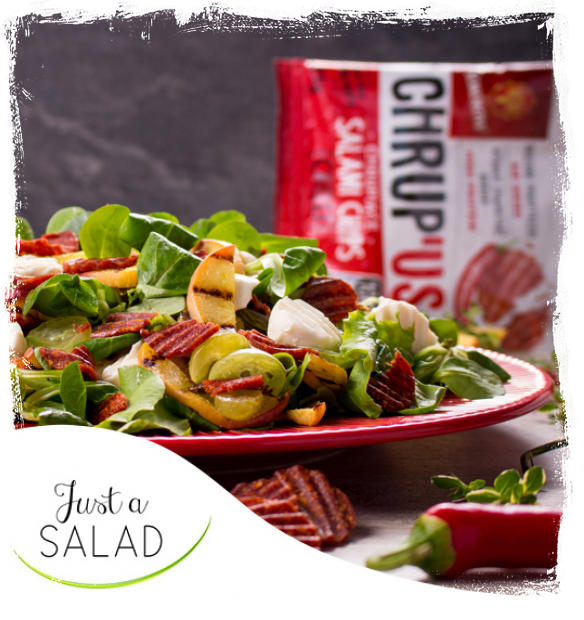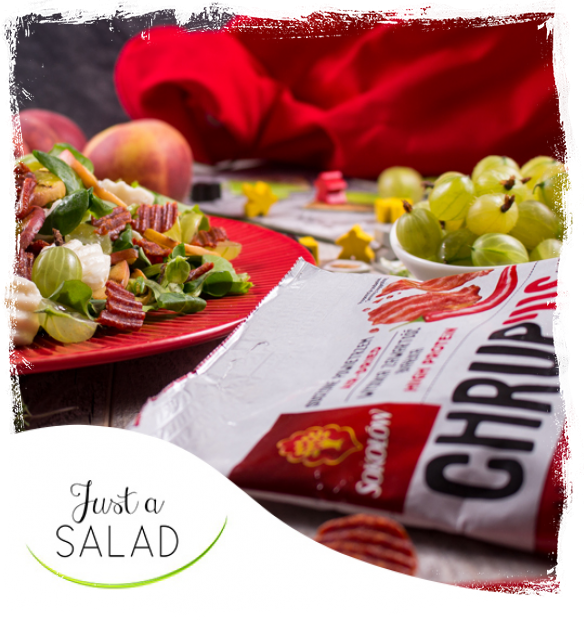 Ingredients
2 handfuls corn salad
1 packaging Sokołów CHRUP'US chilli-flavoured salami chips
120 g mozzarella mini balls
1 cup green gooseberry
2 peaches 
1-2 tablespoons rapeseed oil
Dressing:

4 tablespoons rapeseed oil
1 clove garlic
1 teaspoon honey
1 flat teaspoon hot mustard
2 teaspoons white wine vinegar 
salt, freshly ground pepper
 
Preparation
Prepare dressing: crush garlic in a press and mix with other sauce ingredients.
Cut the gooseberries in half lengthwise.
Cut peaches in halves, remove the seeds, then cut again into half-moons. Then put them on a hot grill pan greased with some oil. Grill for 1-2 minutes on each side.
Drain mozzarella balls, dry them thoroughly using a paper towel and cut them in half (using a normal or serrated knife).
Put the corn salad, the grilled peaches, the gooseberry and mozzarella alternately on a platter. Pour the prepared dressing and finally sprinkle with salami chips that have been broken into smaller pieces.