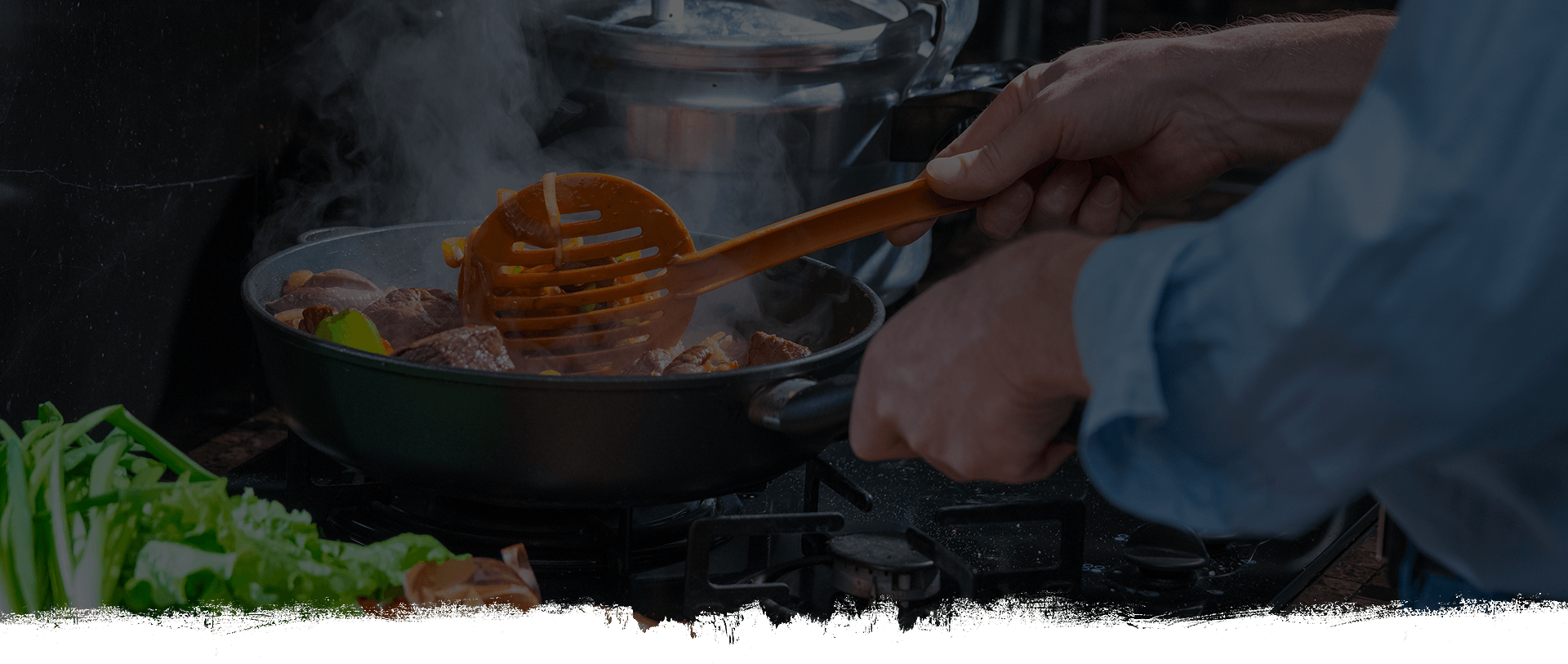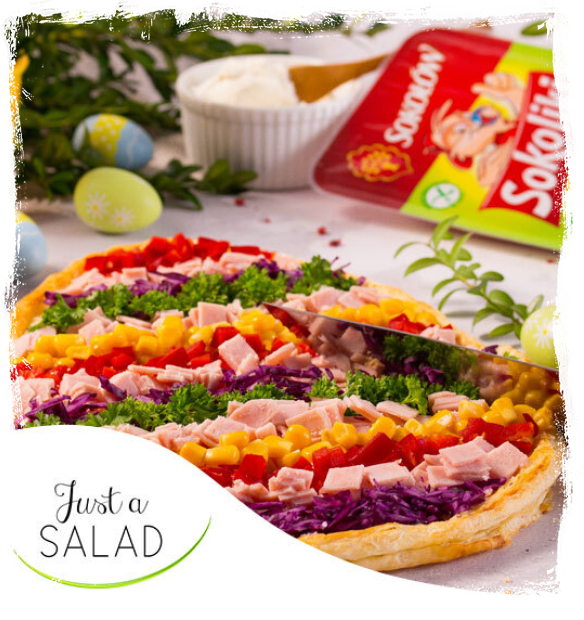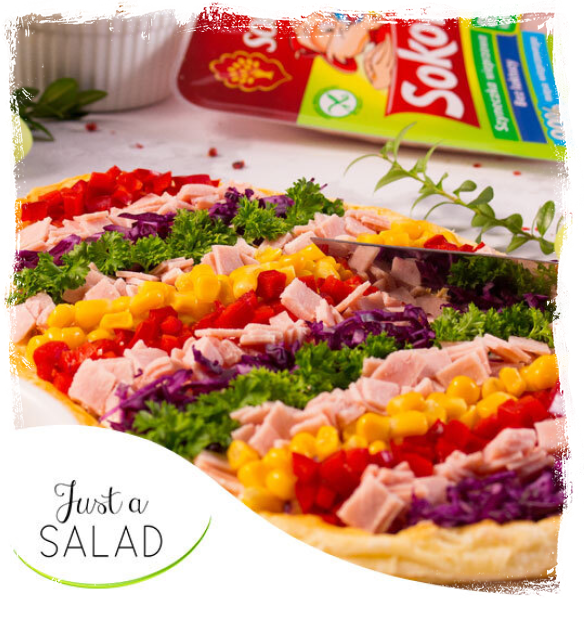 Ingredients
1 sheet puff pastry
1 egg
1 packaging Sokoliki chicken ham
2-3 tablespoons of fluffy cream cheese
red pepper (spice)
1 small red pepper
3-4 tablespoons canned corn
3-4 leaves finely chopped red cabbage
1 handful parsley for decoration
 
Preparation
Cut out an Easter egg shape from the puff pastry. Wrap the edges of the Easter egg to about 1 cm (you can also line them with dough trimmings, leaving the egg slightly larger) and transfer it to a baking tray lined with baking paper. Prick the inside with a fork and brush the whole with beaten egg. Place in an oven preheated to 210°C (top and bottom heater) and bake for about 12 minutes until the cake is nicely browned
Dice the ham slices.
Clean the pepper from the seed nest and cut into small cubes.
Cover the cooled Easter egg with cream cheese and season with pepper crushed in a mortar. Then decorate it by arranging further strips of prepared vegetables and ham.