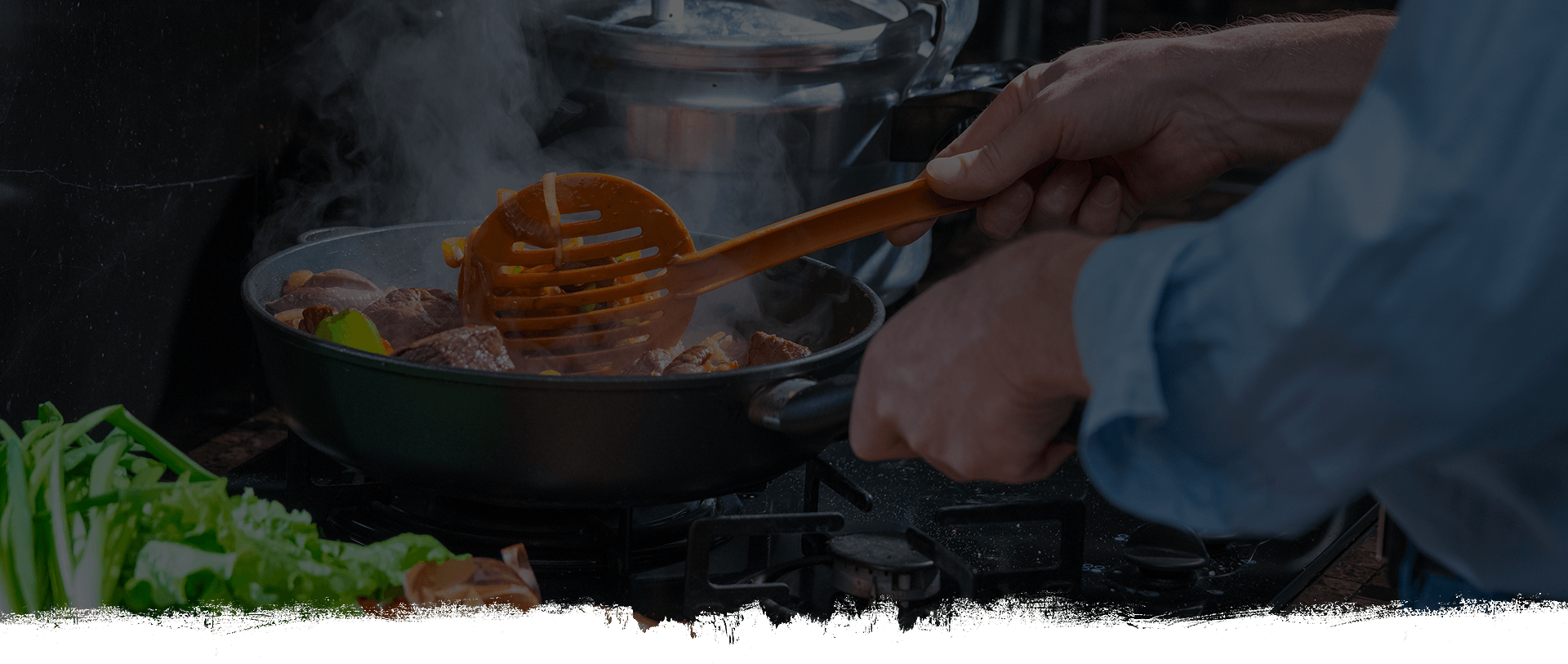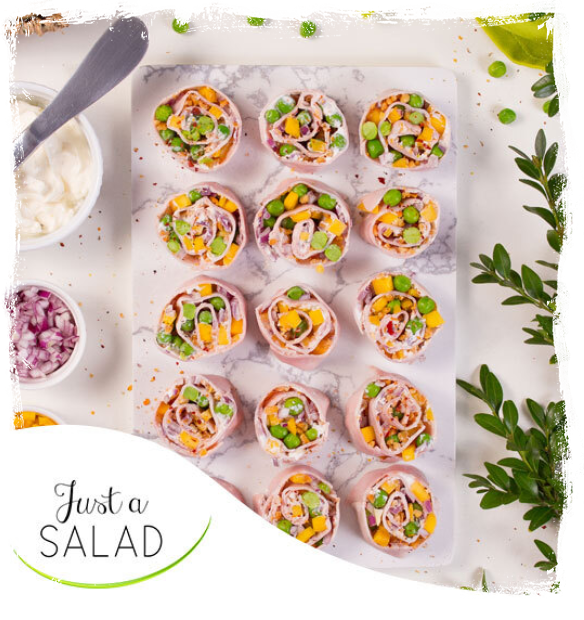 30 minutes
15-18 rolls
easy
Ingredients
1 packaging Sokołów Sokołowska Krucha ham
2 tablespoons curd cheese
2 tablespoons of fluffy cream cheese
3 tablespoons peanuts
1/2 mango fruit
1 red onion
2/3 cup frozen peas
salt, ground chili flakes
 
Preparation
Mix the curd cheese with the cream cheese.
Finely dice mango and onion. Prepare peas following instructions on the packaging. Finely chop the peanuts and roast in a dry frying pan.
Remove the ham slices from the packaging. On a large board, lay out two slices each so that they overlap on the longer side and dry them by applying a paper towel sheet. Cover the drained slices with half of the cheese mixture, sprinkle with ground chilli flakes and salt. Top with half the amount of prepared mango, onions, nuts, and peas. Wrap the whole thing tightly but gently (being careful not to tear the ham) forming a roll and cut into slices with a very sharp knife.  Put on a board. Repeat with the two remaining slices.