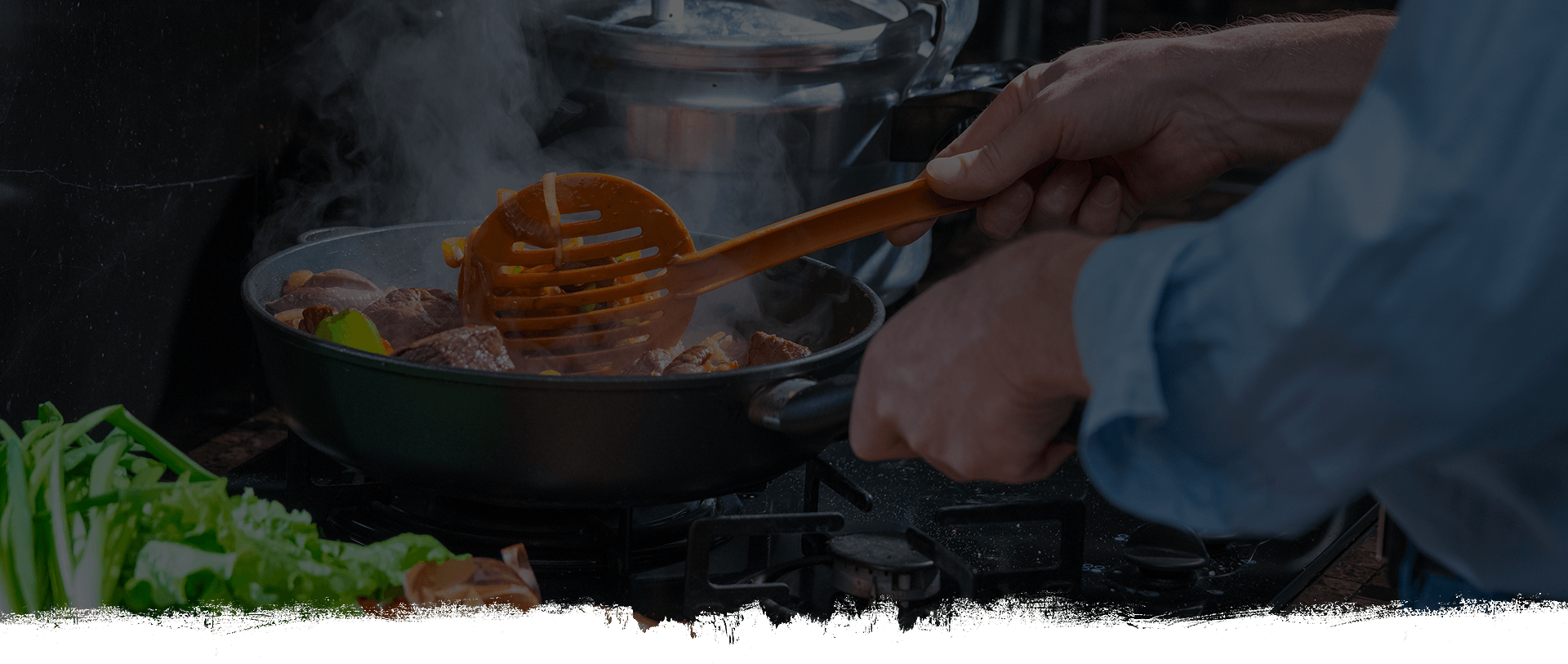 EASTER SALAD WITH HAM WIENERS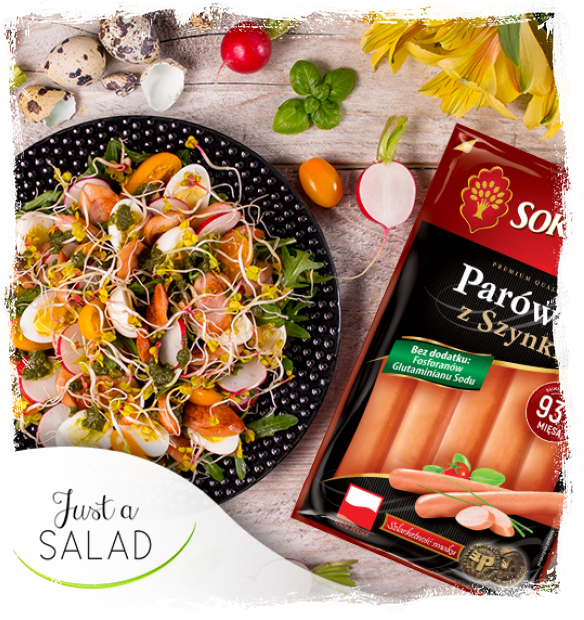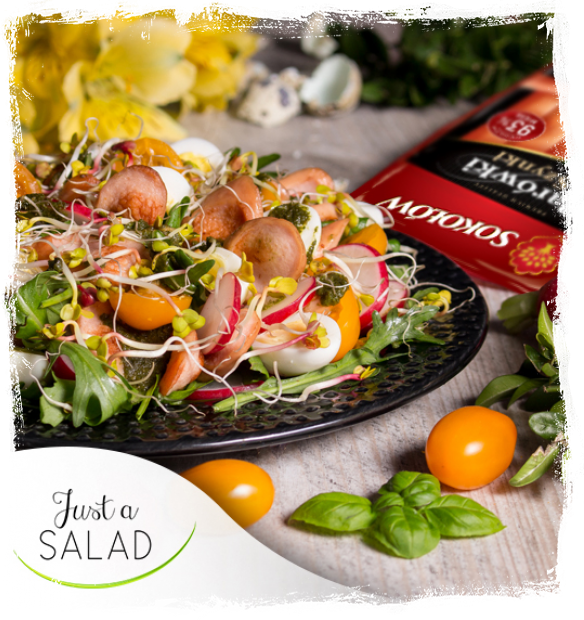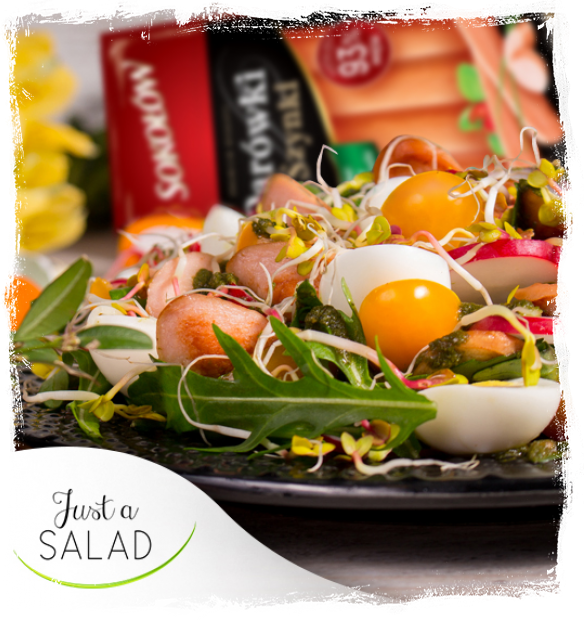 Ingredients
Salad:

2 handfuls rocket 
1 tablespoon olive oil
3 Sokołów ham wieners 
1 teaspoon rapeseed oil
9 quail eggs
4-6 radishes
9-10 yellow cherry tomatoes
1 handful radish sprouts
Basil pesto:

2 handfuls basil leaves
3 tablespoons olive oil
1 small clove garlic
2 tablespoons sunflower seeds
Herb salt, freshly ground pepper
 
Preparation
Slice wieners into slanted slices, then place them on a heated pan with a bit of rapeseed oil. Fry for 3-4 minutes stirring occasionally until golden, then put on a plate lined with a paper towel and set aside to cool.
Fry sunflower seeds on a dry pan, put in a blender with other ingredients and blend thoroughly. The pesto should be thick yet moist (if necessary, add some oil).
Put quail eggs in boiling water, boil for 3-4 minutes, then pour cold water over them, peel and cut into halves. Slice radishes and cut tomatoes into halves.
On a platter put alternately rocket sprinkled with olive oil, wieners, radishes, tomatoes, and quail eggs. Decorate with basil pesto and sprinkle with radish sprouts.