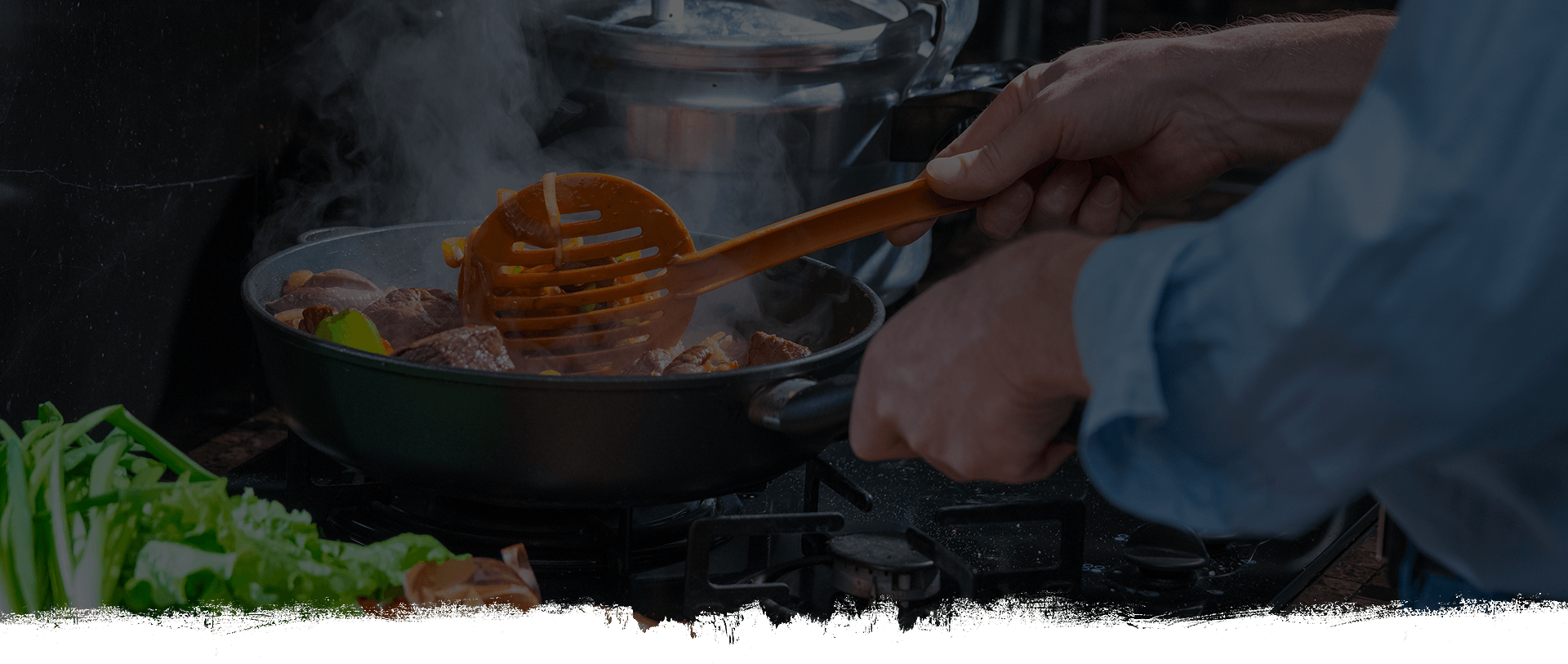 EASTER SALAD WITH NATURRINO SAUSAGE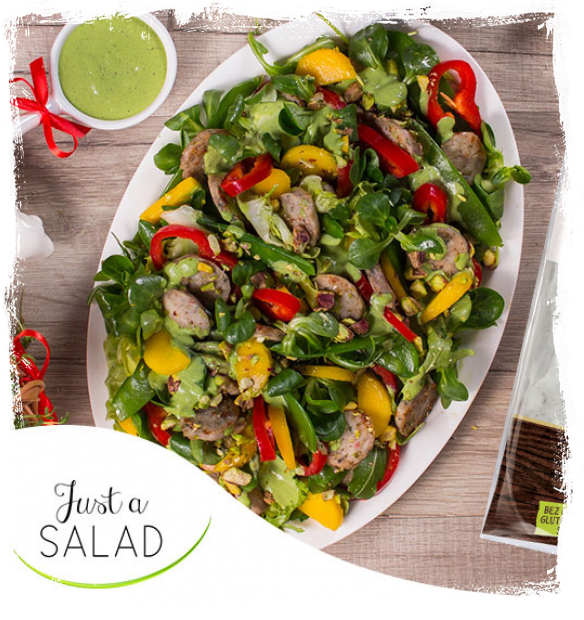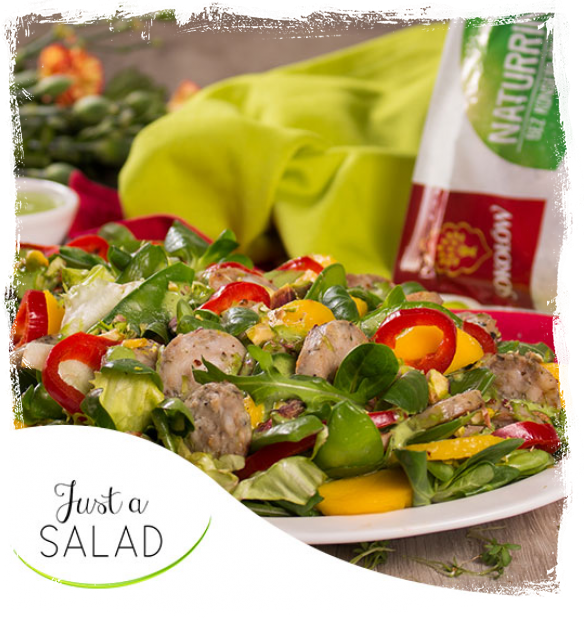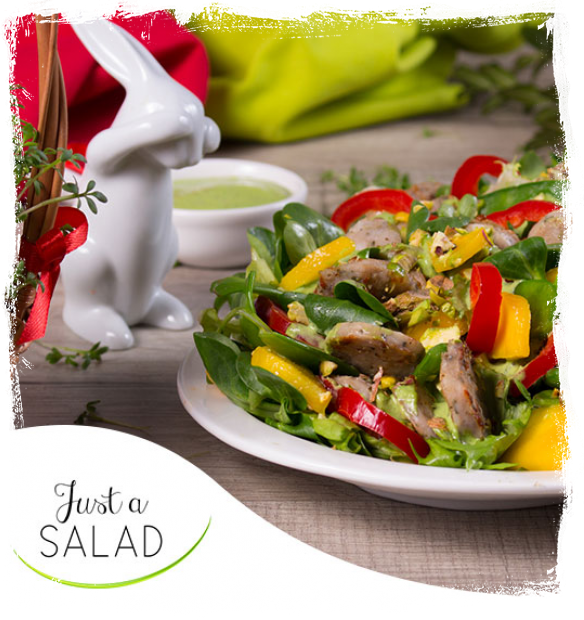 Ingredients
Salad:
2 large handfuls lettuce mix
2 white Naturrino sausages
1 handful mange tout
1/2 mango fruit
1 small pointed pepper
1 handful pistachio (in shells)
1 teaspoon rapeseed oil
Sauce:
1 tablespoon mayonnaise
1 tablespoon thick yoghurt (e.g. Greek)
3 handfuls cress
herb salt, freshly ground pepper
 
Preparation
Put cress in a high container, add mayonnaise and yoghurt, season to taste with herb salt and pepper, then blend using a blender until homogeneous.
Remove casing from the sausages, slice them and put on a pan with a few drops of rapeseed oil. Fry for 5 minutes, stirring occasionally, until sausage slices turn slightly golden brown. Put on a plate lined with a paper towel and set aside to cool.
Put mange tout into boiling water, add some sugar and salt, then boil on a medium heat for 4 minutes. Drain and leave to cool.
Peel the mango and cut it into pieces. Wash pepper, remove the core and slice. Remove pistachios from shells and chop coarsely.
On a platter put alternately the lettuce mix sprinkled with oil, mango, pepper and sausage slices. Pour sauce and finally sprinkle with pistachios and mange tout.