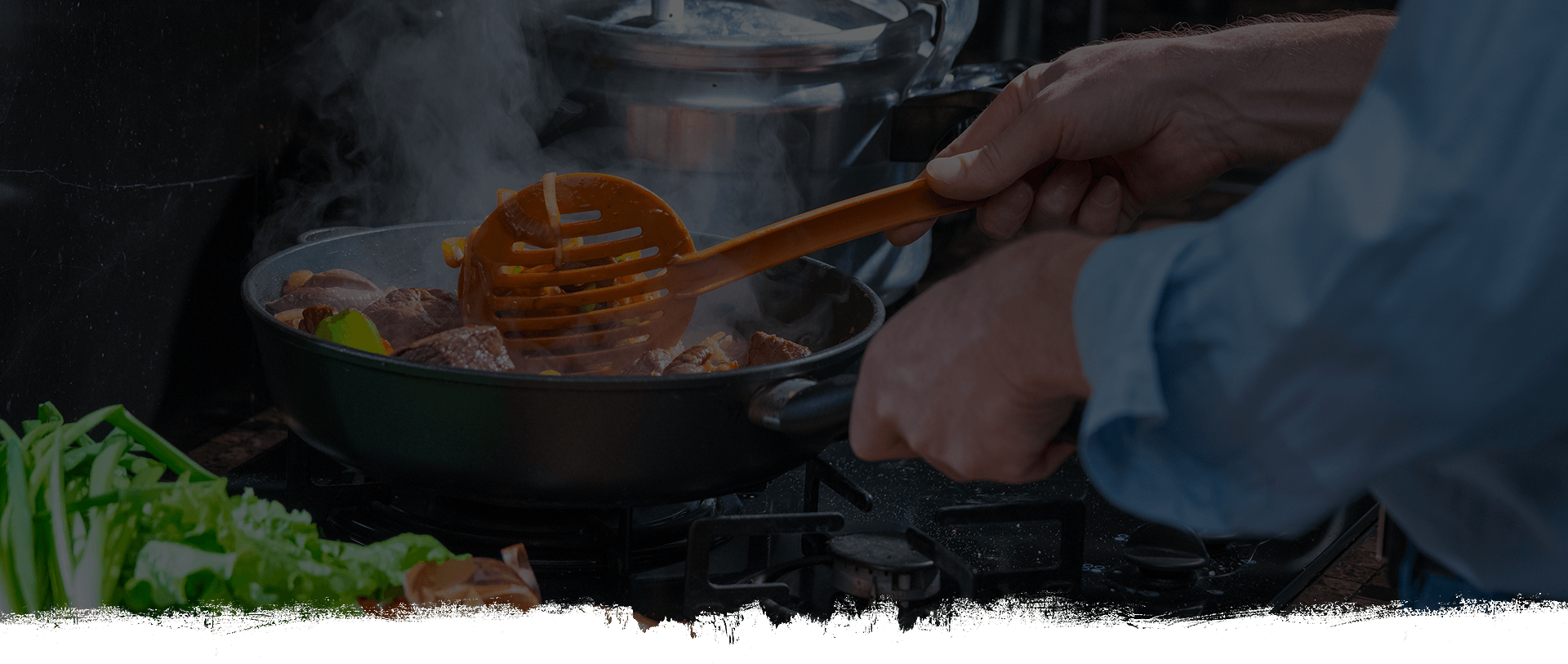 EASTER TART WITH WHITE SAUSAGE AND ONIONS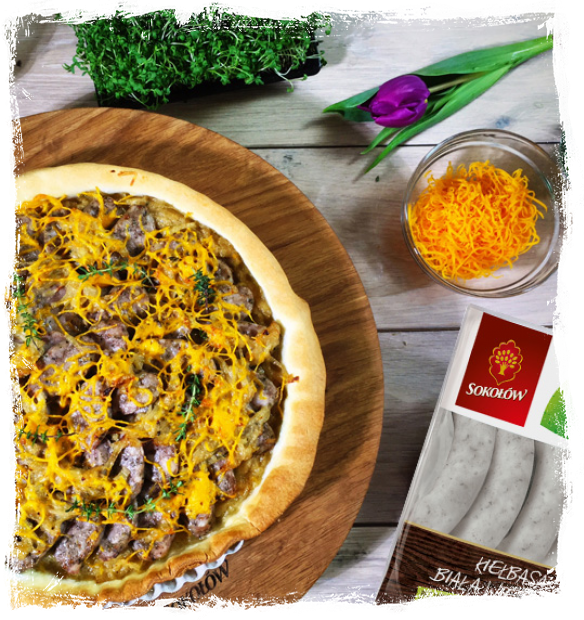 60 minutes
4-6 people
easy
Ingredients
1 packaging Sokołów "Naturrino" white sausage
1 packaging tart pastry
700 g onions
2 tablespoons butter plus some to spread onto a tart pan
few sprigs fresh thyme
100 g yellow cheese
 
Preparation
Cut onions into half-slices and slice the sausages. Fry onions in hot butter until tender. Season with salt, fresh thyme and pepper. 
Spread butter onto a tart pan and put in the dough. Bake for 10 minutes in an oven preheated to 180°C. 
Put 3/4 of stuffing at the bottom of the pastry, then put a layer of sliced sausage. Spread the rest of the filling on top. Sprinkle with yellow cheese. Put in an oven preheated to 180°C and bake for 15 minutes. Garnish with parsley before serving.