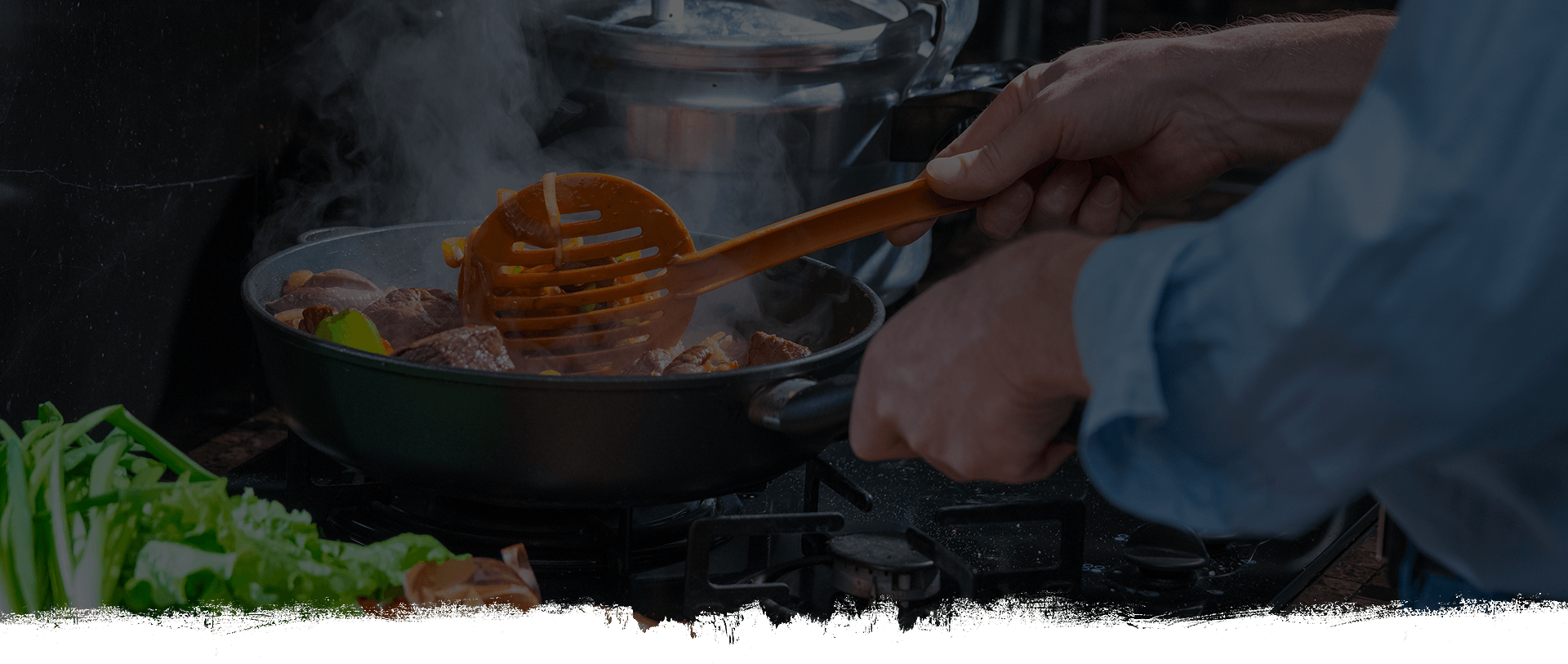 EGG AND RADISH SPROUTS SALAD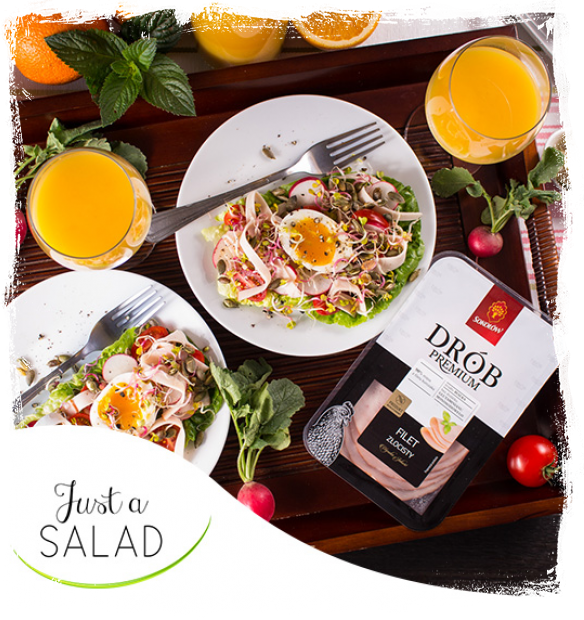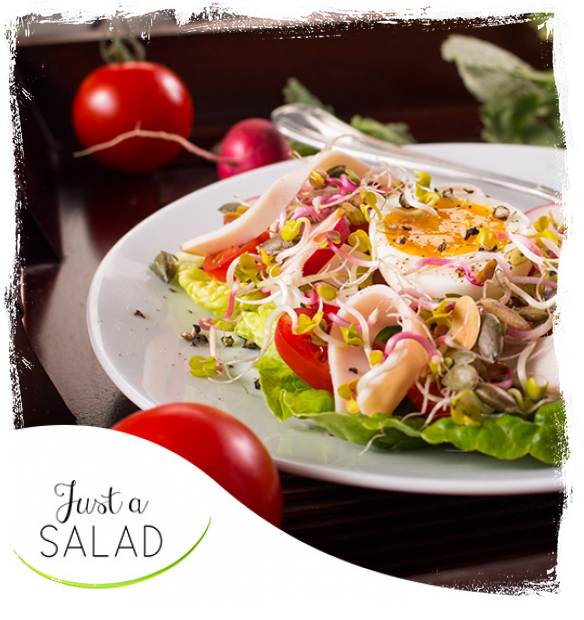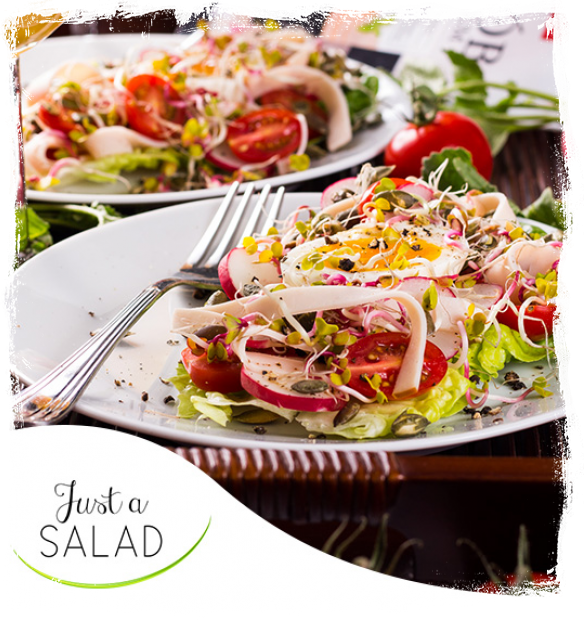 Ingredients
2 Romaine lettuce leaves
4 slices Sokołów golden fillet
1 egg
4 radishes
8 cherry tomatoes
1 tablespoon pumpkin seeds
1 handful radish sprouts
1-2 tablespoons olive oil
Himalayan salt, freshly ground pepper
 
Preparation
Put a room-temperature egg into a small pot with boiling water and boil on a small heat for 6 minutes. Remove from heat and put in a very cold water for a few minutes. Peel the egg and cut it into half. The egg white should be curdled, while to yolk should be semi-liquid.
Fry pumpkin seeds on a dry pan. Cut the golden fillet into strips. Slice radishes and cut tomatoes into halves.
Put one Romaine lettuce leaf on each plate. Then put alternately the golden fillet strips, radish slices, tomatoes and pumpkin seeds. Sprinkle with olive oil. Put egg halves in the centre of each plate. Sprinkle with radish sprouts, salt and pepper.​