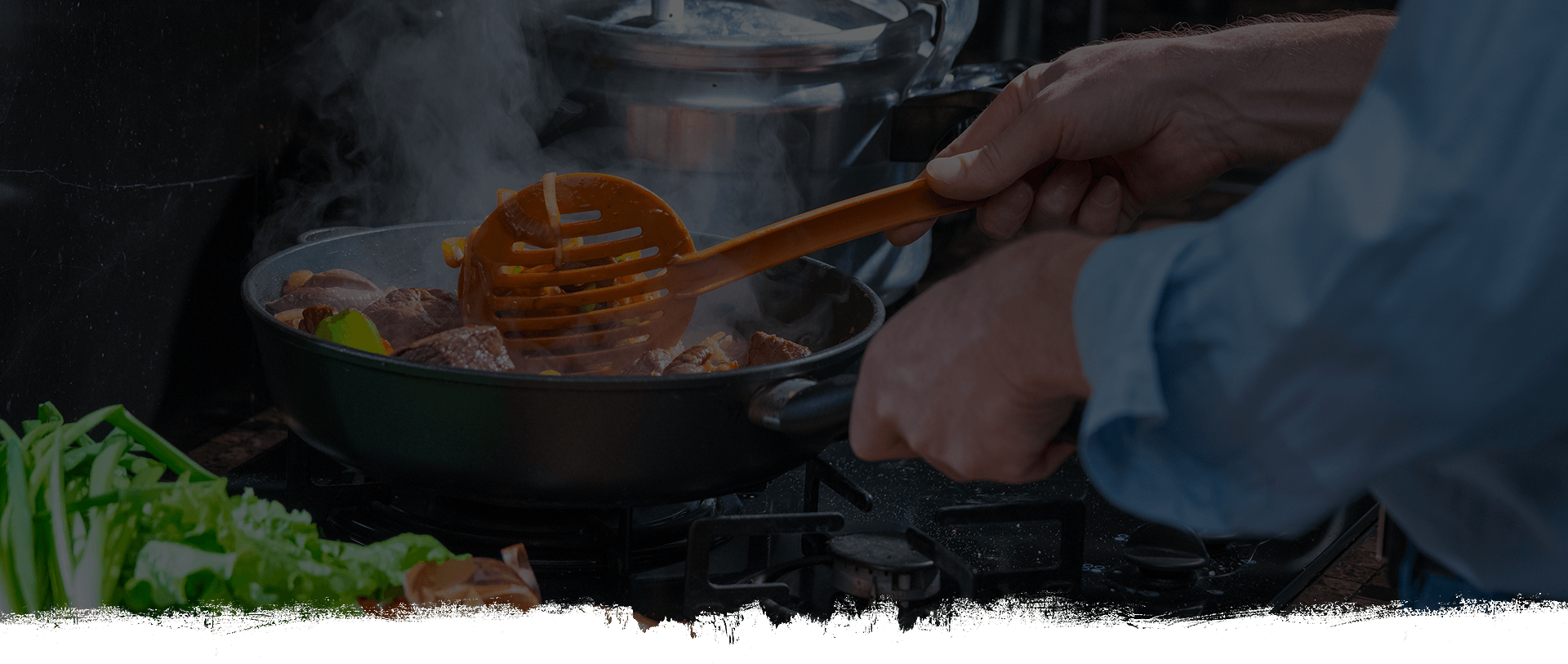 AN EVENING WITH THE STARS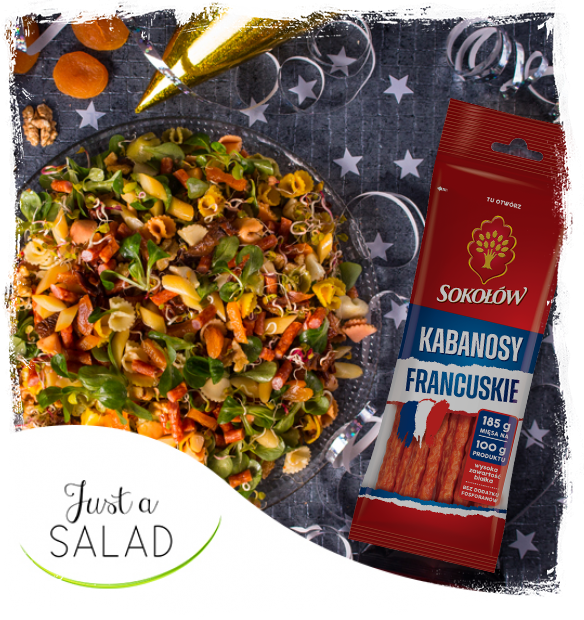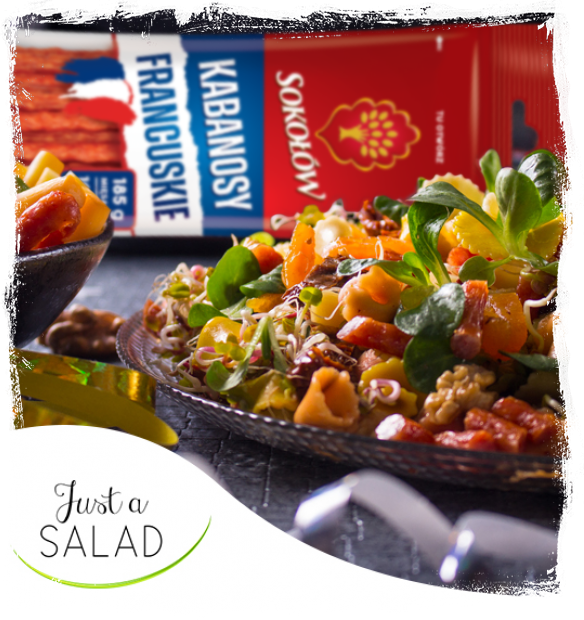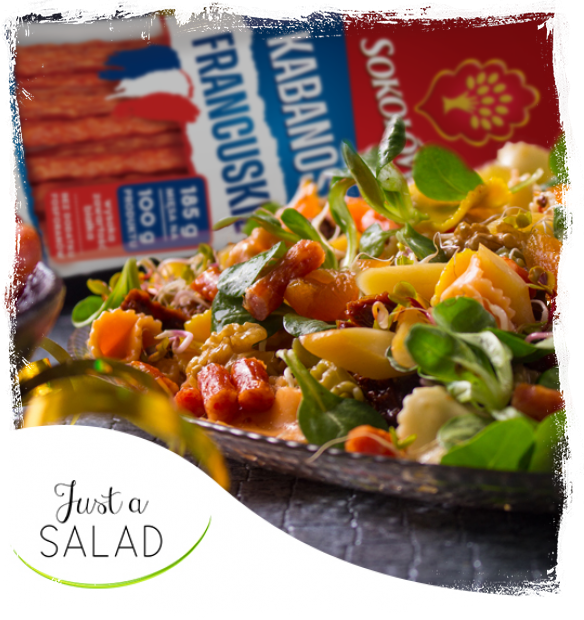 Ingredients
1 cup coloured dry pasta
1 large handful corn salad
1 handful radish sprouts
1 packaging Sokołów French kabanos sausages
80 g faruki (strands) smoked cheese
8 dried apricots
10 dried tomatoes in oil with herbs
1 handful walnuts
5-6 tablespoons oil from the dried tomatoes jar
salt, freshly ground pepper
 
Preparation
Cook pasta according to instructions on the packaging, let it cool down and put into a bowl. Then, pour 3 tablespoons of oil from the dried tomatoes and season with salt and pepper.
Remove the dried tomatoes from the marinade and cut them into strips. Cut kabanos sausages and the cheese into pieces 1.5 cm long. Cut apricots into strips, divide nuts into smaller fragments.
Add dried tomatoes, apricots, kabanos sausages, cheese, nuts and sprouts into a bowl with pasta. Mix gently. Just before serving, put on a platter alternately with corn salad. Finally, pour as much of the remaining oil as you like.