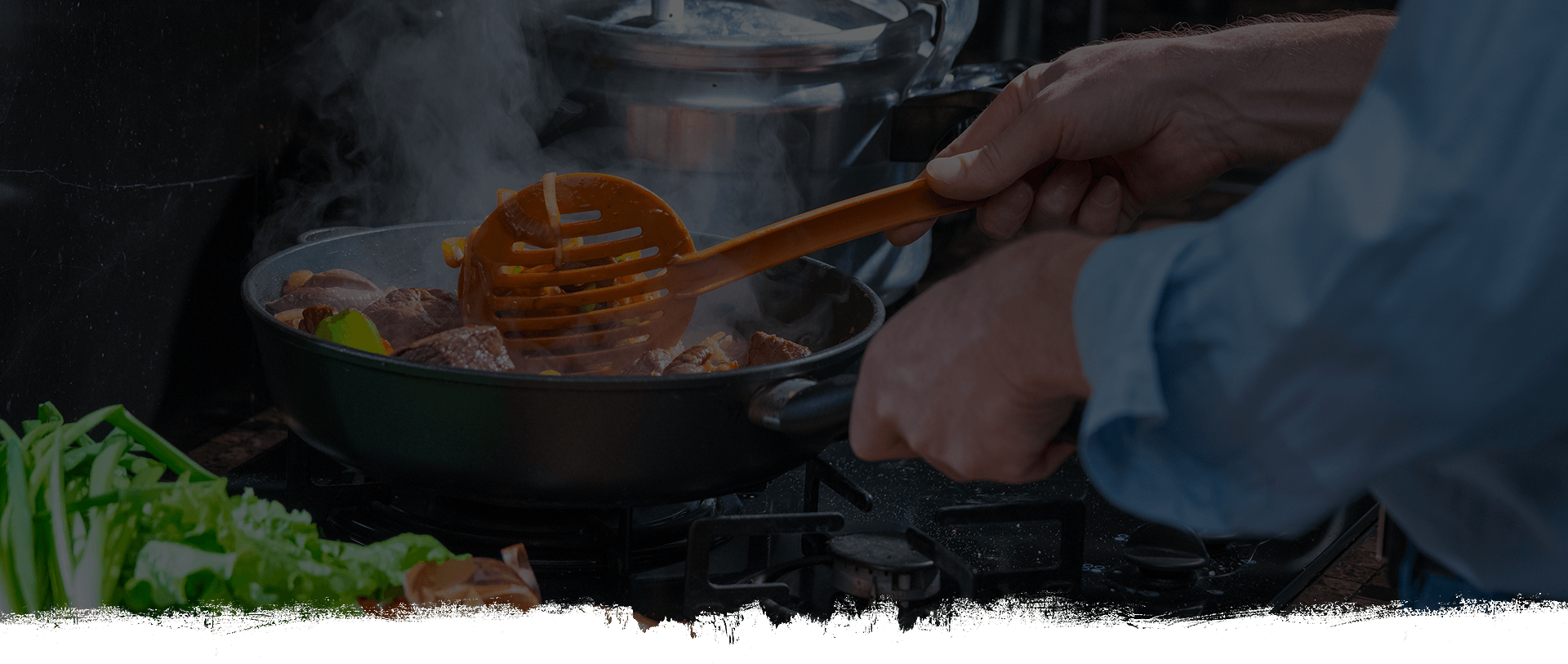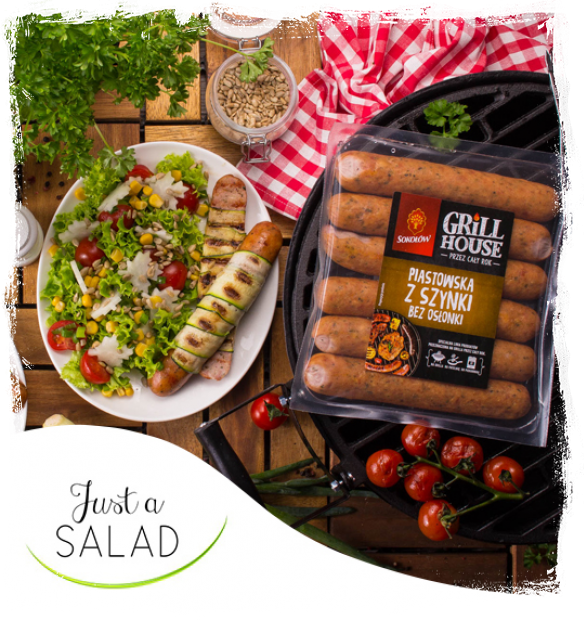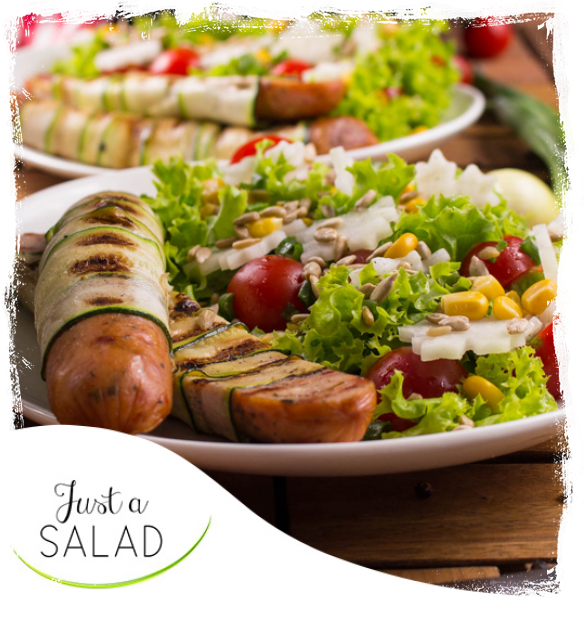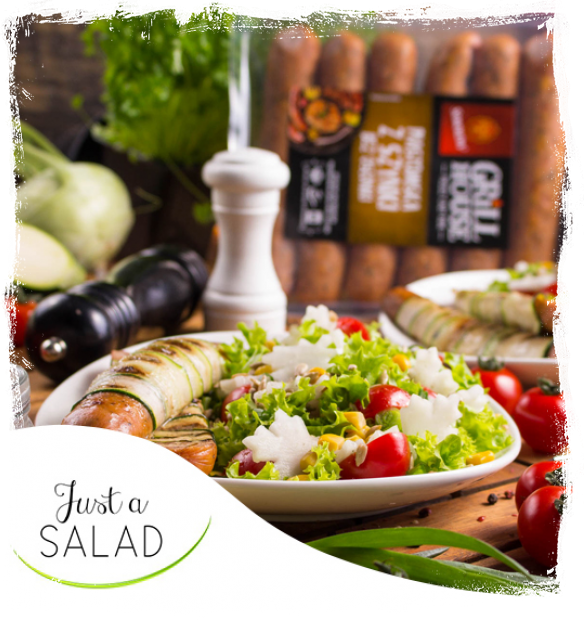 Ingredients
Salad: 

6-8 leaves corrugated lettuce
1/2 turnip
250 g cherry tomatoes
3 tablespoons canned corn
2 tablespoons sunflower seeds (roasted, salted)
1/2 bunch chive stalks
Dressing: 

3-4 tablespoons grapeseed oil
1 clove garlic
1 tablespoon white wine vinegar 
1 level teaspoon honey
1/2 teaspoon hot mustard 
salt, freshly ground pepper
Other ingredients:

2 Grill House Sokołów piastowskie ham sausages without casing
1 courgette (8 thin slices)
tomato sauce (optional)
 
Preparation
Crush garlic in a press and mix with other dressing ingredients.
Cut off the tips from the courgette and use a peeler to cut it lengthwise into thin slices. Spread a small amount of oil on each slice.  Cut the sausages in half lengthwise, and then wrap them in courgette slices. Grill for a few minutes on each side, until brown stripes appear on the courgette.
Cut the turnip into thin slices. You can use cookie cutter to carve out favourite shapes or cut the slices into cubes. Cut tomatoes into halves. Finely chop the chives.
Put all the salad ingredients alternately on the plates, then pour the dressing. Serve with grilled sausage and tomato sauce.