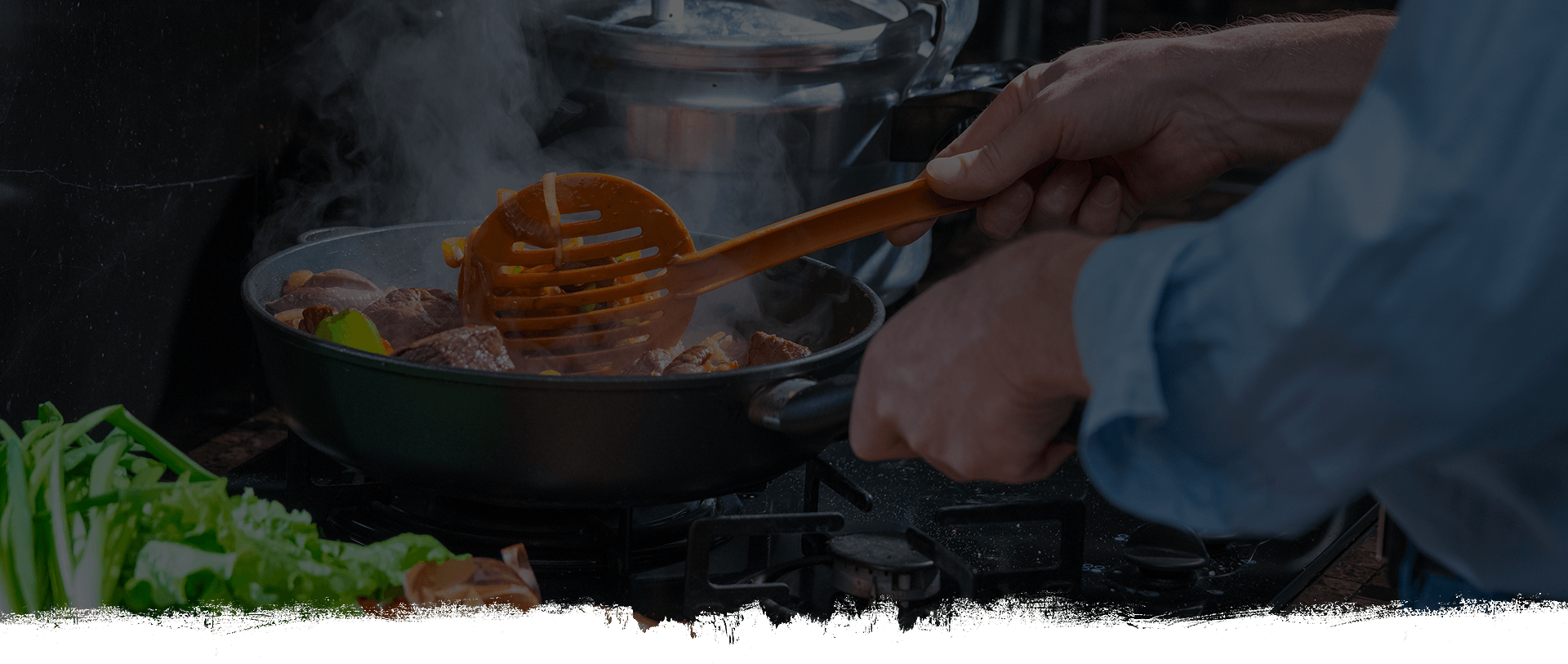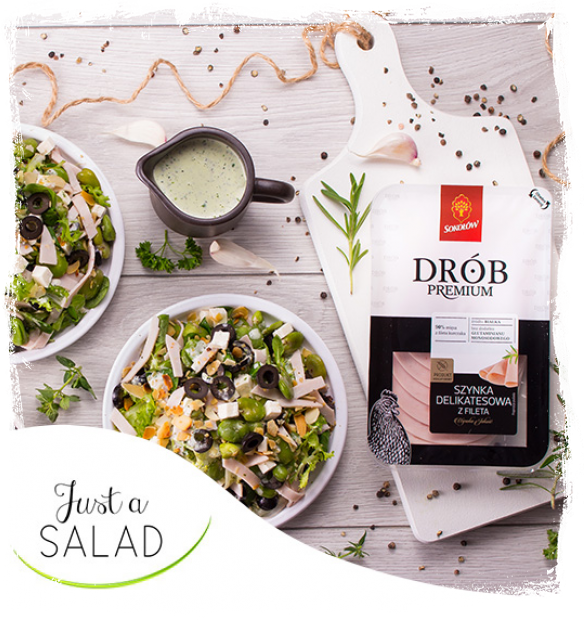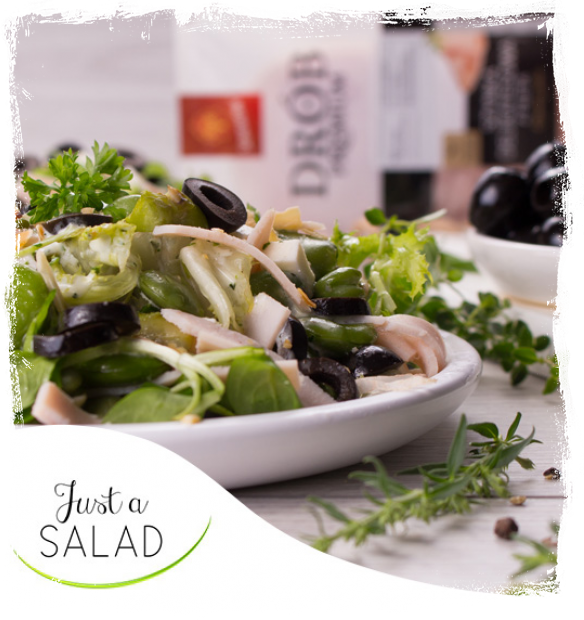 Ingredients
Salad:

2 handfuls salad mix 
1-2 tablespoons olive oil
1 packaging Sokołów delikatesowa ham (sliced)
1 and 1/2 cup fava beans
1/2 cup black olives
100 g feta cheese
2 tablespoons almond flakes
salt
Sauce:

2 heaped tablespoons Greek yoghurt
1 clove garlic
Handful fresh herbs (thyme, oregano, parsley leaves)
Salt and freshly ground pepper
 
Preparation
Use a blender to mix garlic, fresh herbs, salt and pepper with 1 tablespoons of yoghurt. Next, add the remaining yoghurt and mix with a spoon until homogenous.
Fry almond flakes on a dry pan.
Put fava beans in a pot with a salted water and boil for 8-15 from the moment the water starts to boil. Boiling time depends on individual preferences. Young flava beans should be boiled much shorter. It's best to try the beans during boiling and decide if it's tasty enough. If so – drain and peel.
Cut olives into slices. Ham slices into strips and the feta cheese into small cubes.
Put salad leaves sprinkled with olive oil, flava beans, ham, feta cheese and olives alternately on a platter. Sprinkle with almond flakes. Pour the sauce on the salad just before serving or serve it on the side.