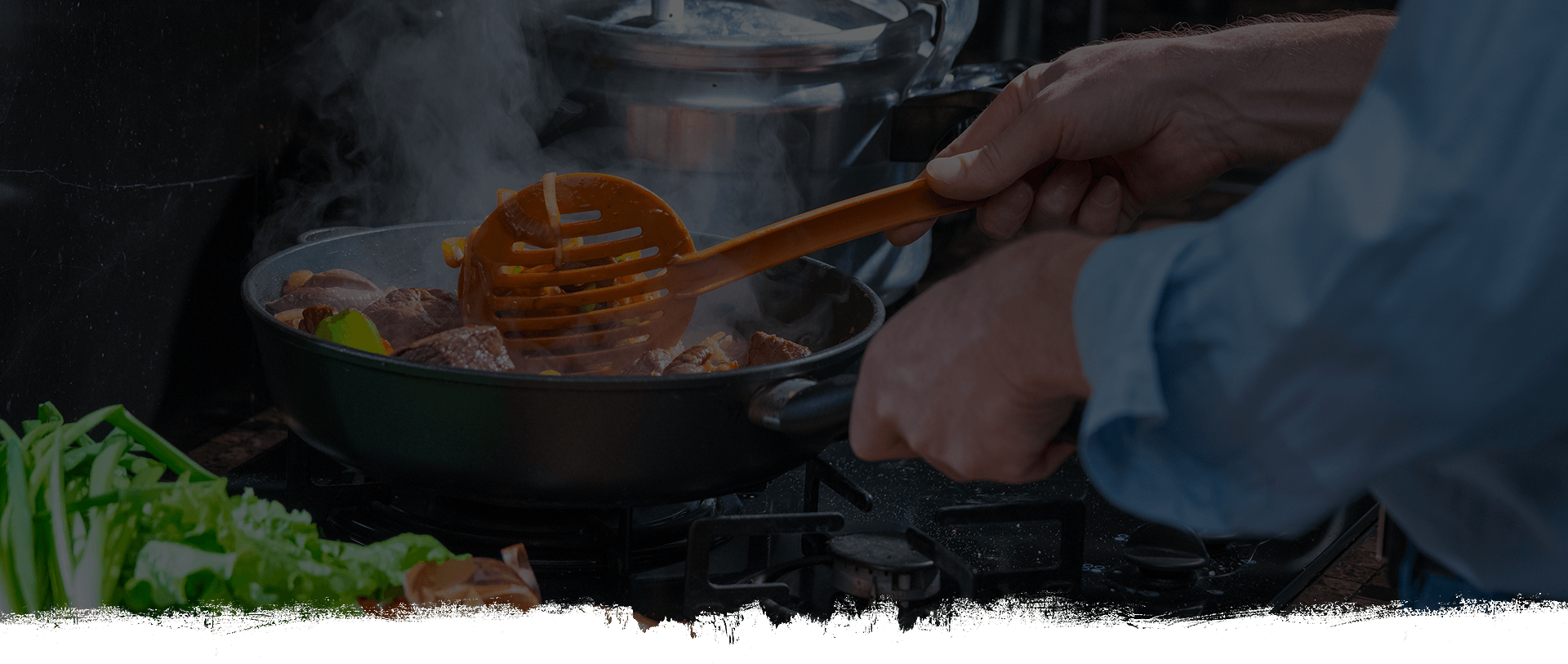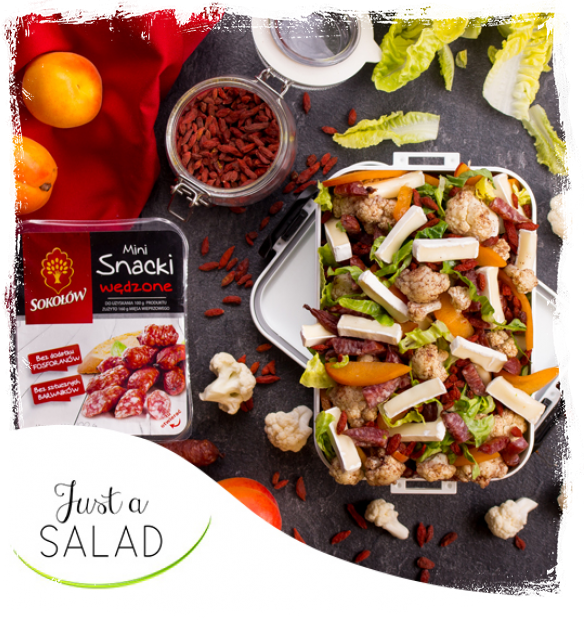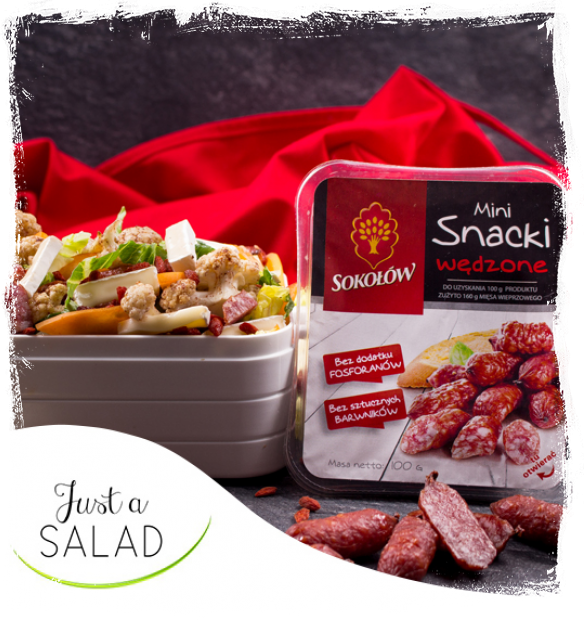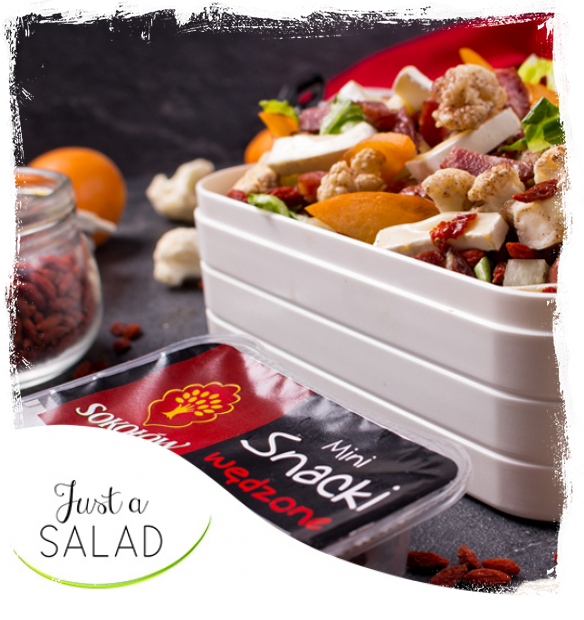 Ingredients
1 mini Romaine lettuce
1 packaging Sokołów mini smoked snacks
120 g Camembert cheese
1/2 cauliflower (marinade: 2-3 tablespoons rapeseed oil, 1 teaspoon cinnamon, salt, freshly ground pepper)
3 apricots
3 tablespoons goji berries
olive oil, salt, freshly ground pepper
 
Preparation
Tear or cut the lettuce leaves into smaller fragments.
Divide cauliflower into smaller florets, thoroughly coat them in the marinade (it's best to use the brush) and put on a baking tray. Bake the cauliflower for 25 minutes in an oven preheated to 200°C (top and bottom heater).
Pour boiling water over the berries and soak them for approx. 10 seconds. Dry them on a sieve. Cut the apricots into half-moons. Cut the smoked snacks lengthwise into four parts. Cut the well-chilled cheese into smaller pieces.
Add all salad ingredients alternately into a lunchbox and finally sprinkle with olive oil and salt and pepper.