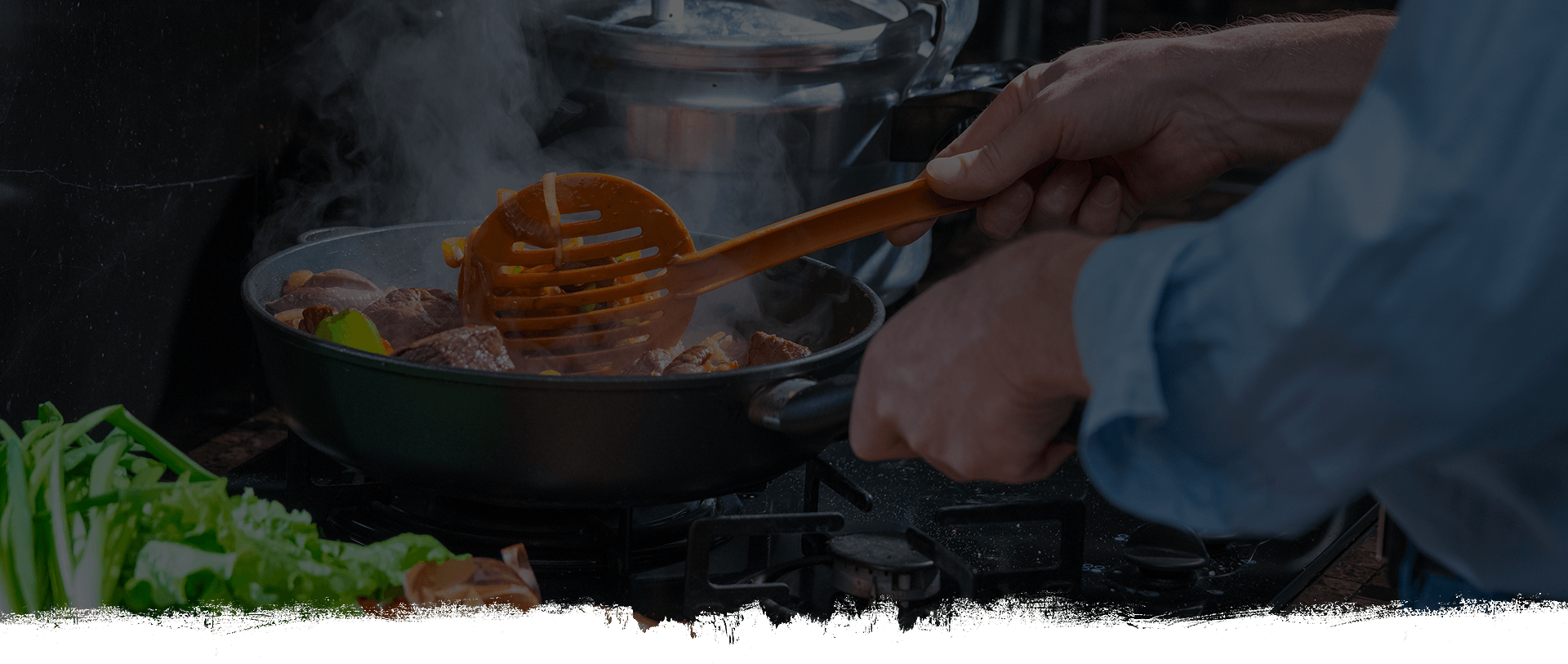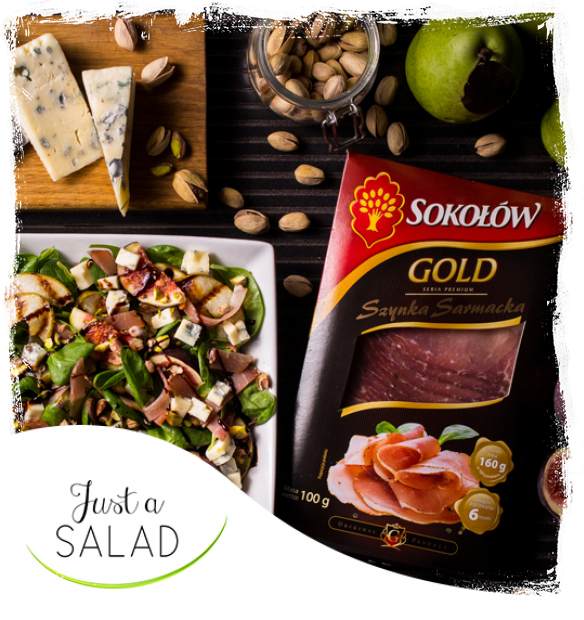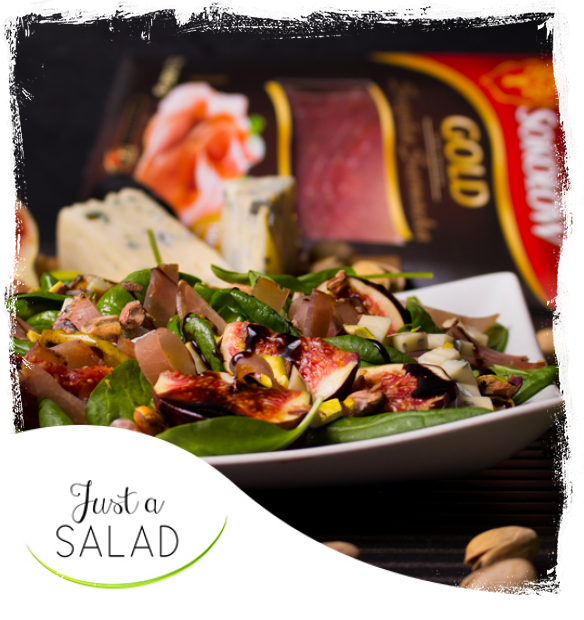 Ingredients
Salad: 

1 large handful spinach leaves
100 g blue cheese
2/3 packaging Sokołów Sarmatian ham
2 fresh figs
1 pear 
2-3 teaspoons lemon juice
1 tablespoon peeled pistachios
thick balsamic sauce
Dressing:

3-4 tablespoons olive oil
1 clove garlic
1 level teaspoon honey
1 tablespoon white wine vinegar
salt, freshly ground pepper
 
Preparation
Crush garlic in a press and mix with other dressing ingredients.
Cut the pear in half, then hollow it out using a spoon.  Cut hollowed out halves into half-moons, then sprinkle with lemon juice. Put slices on a hot grill pan and fry for 2-3 minutes on each side until brown stripes appear.
Cut figs into eights, the Sarmatian ham into strips and dice the cheese. Finely chop the pistachios.
On a platter put alternately the spinach leaves, fruit, ham and cheese, then pour the dressing. Sprinkle whole with pistachios and finally pour the balsamic sauce.​