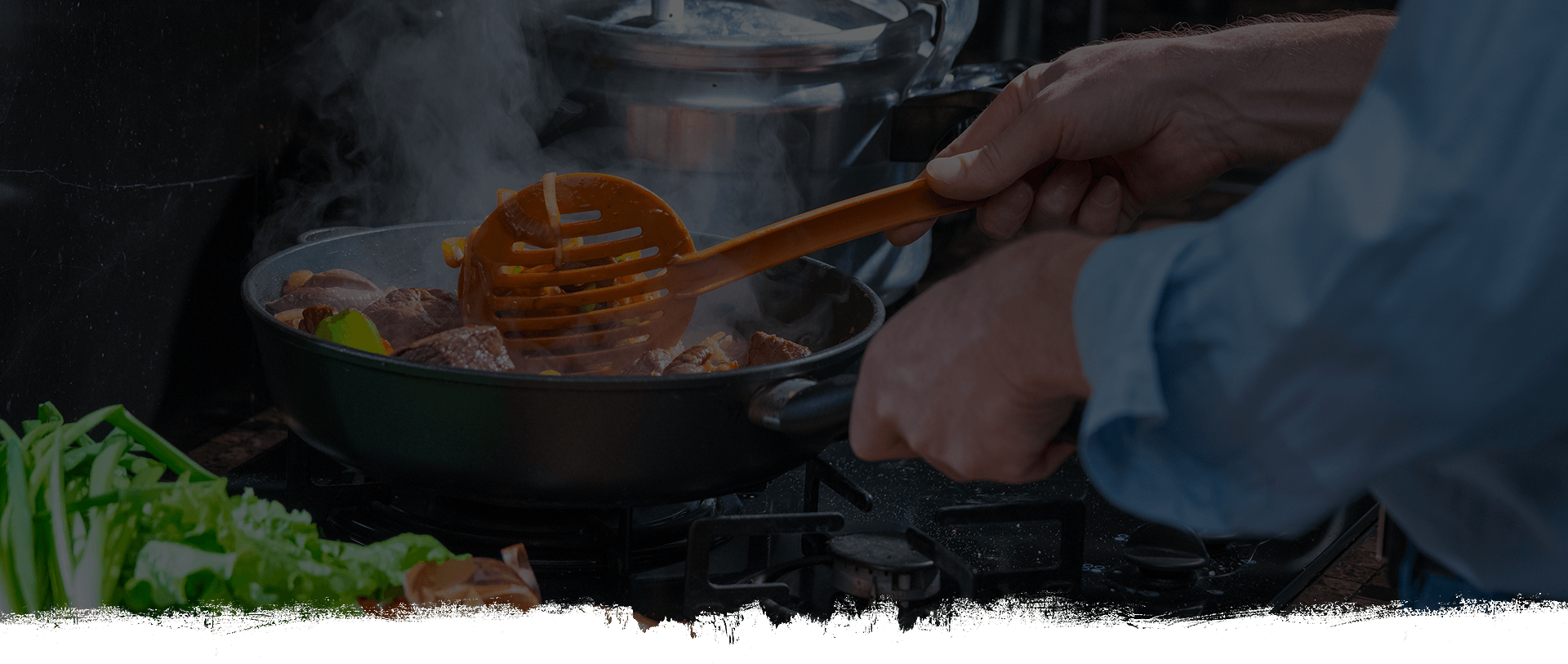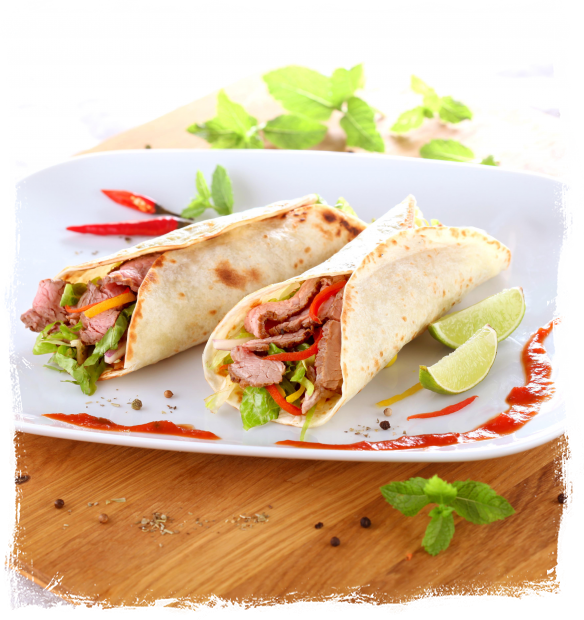 25 minutes
4-5 people
easy
Ingredients
500 g Uczta Qulinarna flank steak
1 head romaine or iceberg lettuce
3 bell peppers (one of each colour)
30 ml vinaigrette dressing
2-3 limes
2 red onions
1 packaging tortillas
150 g canned red beans
2-3 chilli peppers
Salt, freshly ground pepper
1-2 tablespoons clarified butter or vegetable oil
A couple sprigs coriander for decoration
 
Preparation
​Prepare red bean paste: Wash and dice onion, then fry it on lard until golden and soft. Then add red beans. Fry for a while and blend to get a smooth texture. Season with salt and pepper.
Prepare meat: Sprinkle the beef on both sides with salt and freshly ground pepper. Put on a hot frying pan with a little bit of clarified butter or vegetable oil. When the steak is golden brown, flip it to the other side. Next, lower the temperature and fry for 6-7 minutes on low heat. The inside of the flank steak should have a temperature of about 56°C. After frying, set the meat aside and let it rest for a while (allowing the inside and the outside temperature of the meat to even). Next, cut the beef across fibres into thinnest possible slices and sprinkle with freshly squeezed lime juice.
Prepare vegetables: Cut lettuce and peppers into thin strips. Pour a little bit of the vinaigrette dressing over them and mix with flank steak slices. Warm tortillas in the oven. Rub a tortilla with red beans paste and put the vegetables with warm meat on it. Before serving, garnish with coriander.