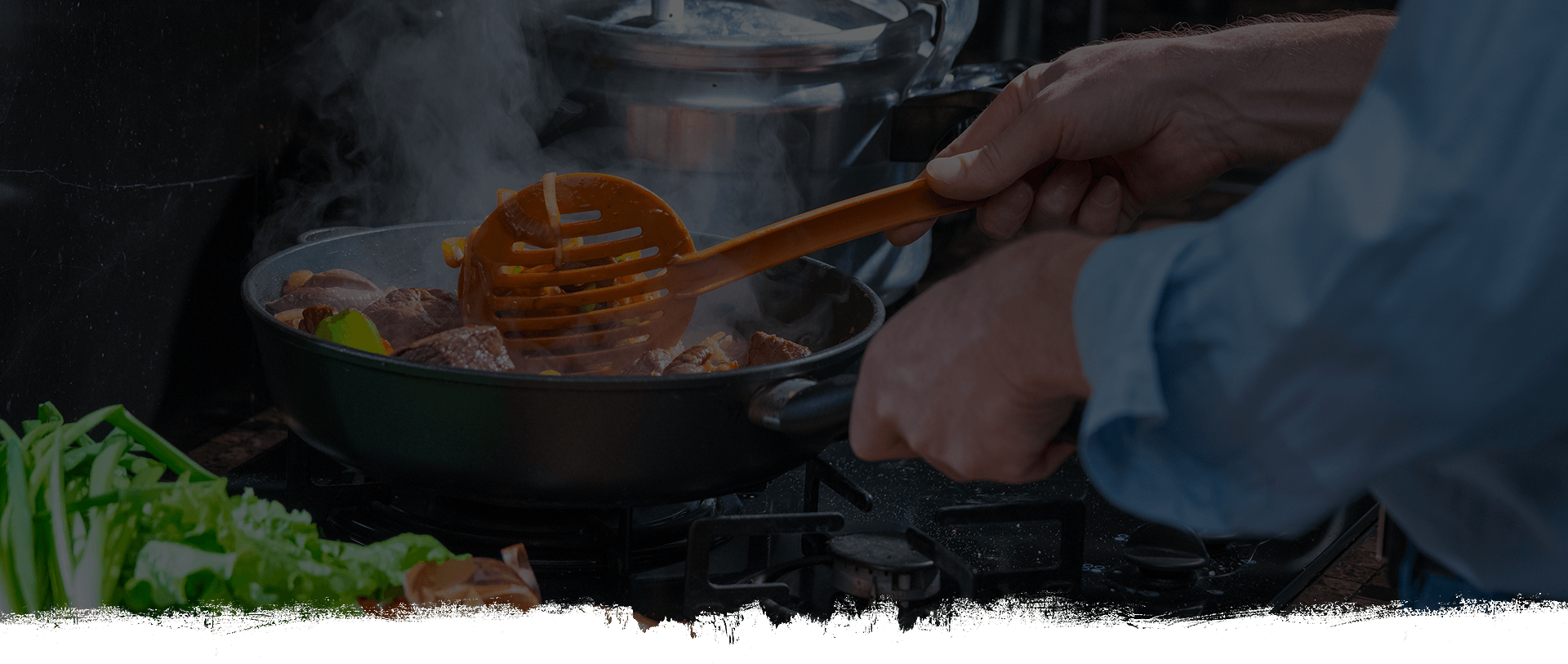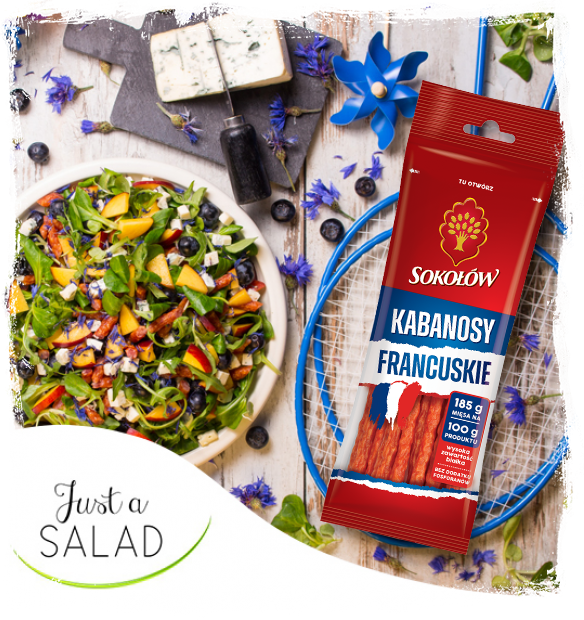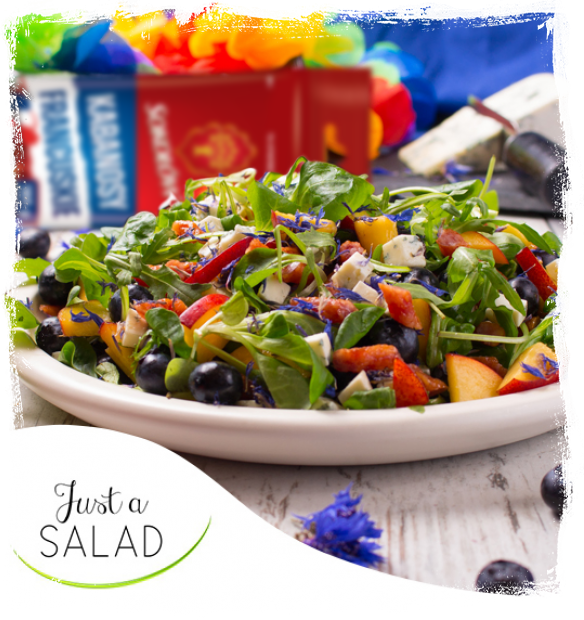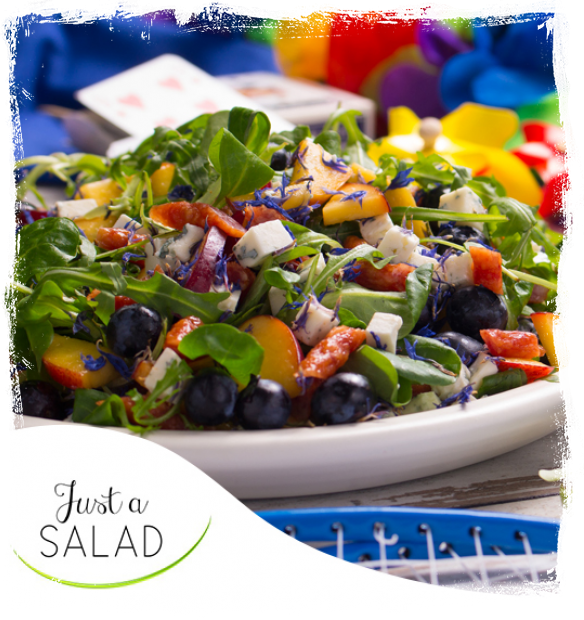 Ingredients
1 handful corn salad
1 handful rocket
1 packaging Sokołów French kabanos sausages
100 g blue cheese
1 cup blueberries
2 nectarines
2 tablespoons dried cornflowers
Dressing:

3 tablespoons olive oil
3 tablespoons rapeseed oil
1 large clove garlic
2 teaspoons agave syrup
1 flat teaspoon hot mustard
2 tablespoons white wine vinegar
salt, freshly ground pepper
 
Preparation
Peel the garlic and press it through the garlic press, then put it in a shaker or a jar with the rest of the dressing ingredients. Cover the vessel and shake vigorously until a creamy sauce is formed.
Cut the kabanos sausages into pieces 1 cm long. Cut the nectarines into half-moons. Finely dice the cheese.
Put the rocket and the corn salad, the kabanos sausages, blueberries, nectarines and the blue cheese alternately on a platter. Pour dressing and finally sprinkle with dried cornflowers.