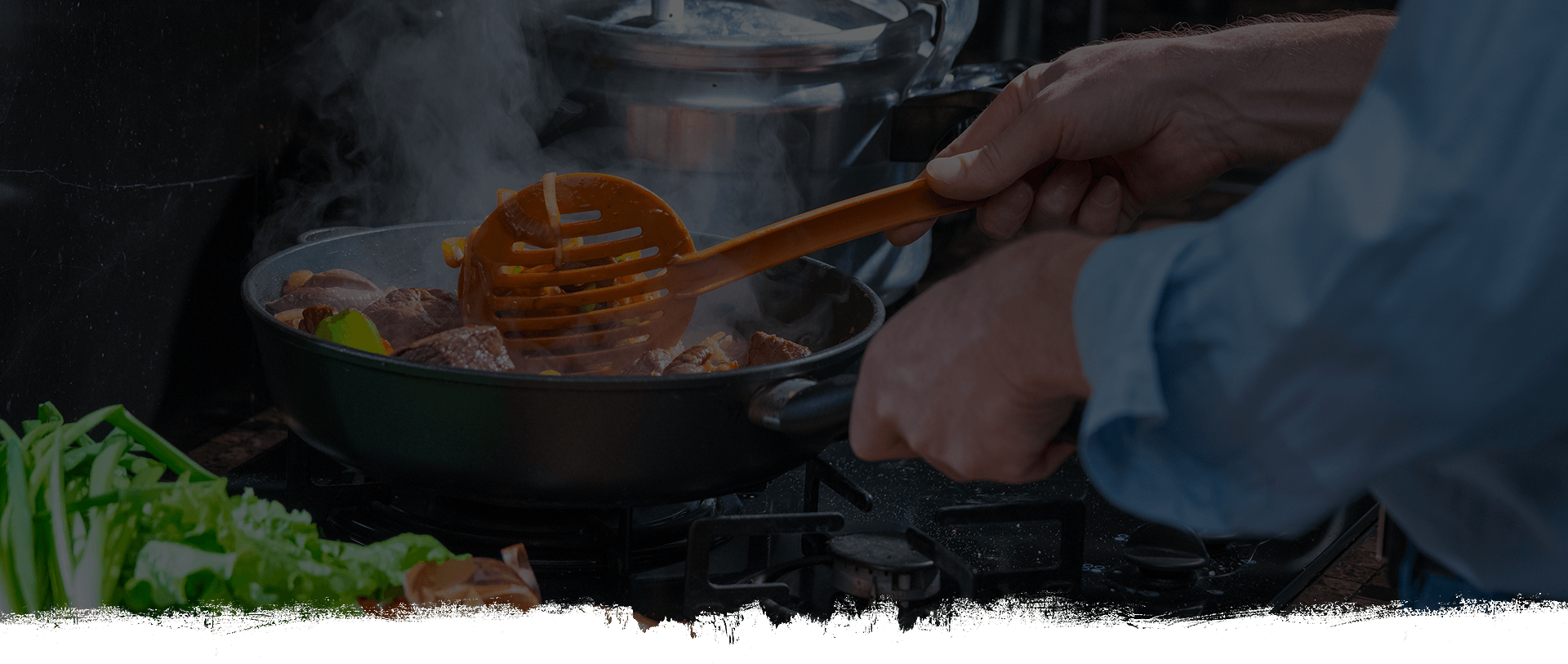 FRENCH NEW YEAR'S EVE SALAD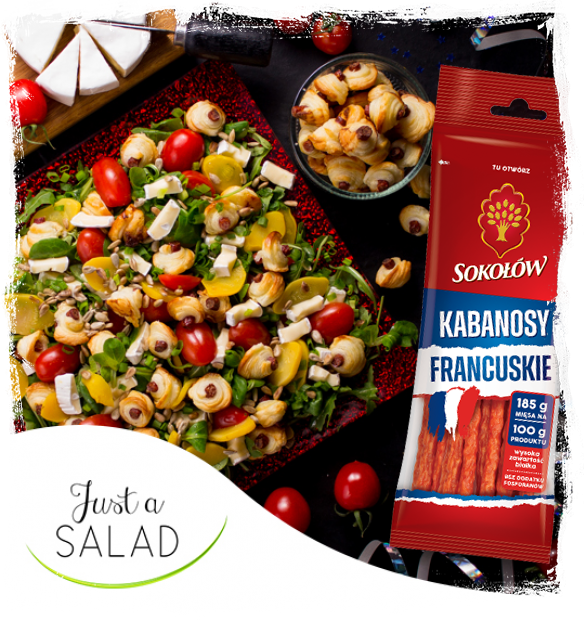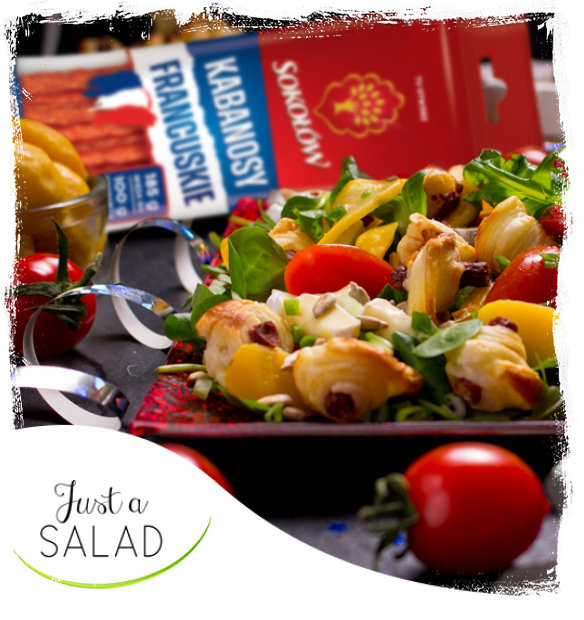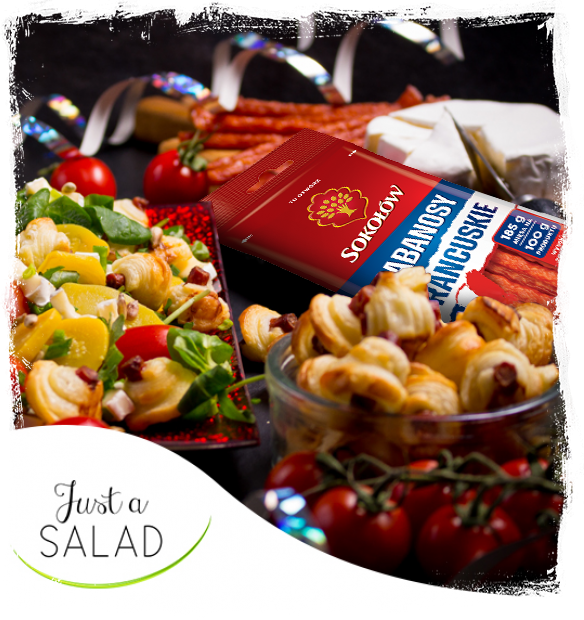 Ingredients
Salad: 

1 large handful rocket
1 large handful corn salad
1/2 packaging puff pastry (ca.140 g)
1/2 packaging Sokołów French kabanos sausages
1 small egg
8 pickled pattypan squash
120 g Camembert cheese
300 g cherry tomatoes
3 tablespoons sunflower seeds
1 bunch chive stalks
Dressing:

5-6 tablespoons olive oil
1 clove garlic
2 teaspoons maple syrup
1 teaspoon hot mustard
2 tablespoons white wine vinegar
salt, freshly ground pepper
 
Preparation
Crush garlic in a press and mix with other dressing ingredients.
Cut kabanos sausages into pieces 2 cm long. Cut the pastry lengthwise into two pieces. Cut one piece alternately into equilateral triangles with the sides of ca. 1.8 cm. Put a piece of kabanos sausage at the base of each triangle, then roll it. Put rolls on a baking tray lined with parchment paper, smear with beaten egg and put into an oven preheated to 220°C. Bake for about 12-15 minutes until the rolls are nice and gold.
Fry sunflower seeds on a dry pan. Remove squash from the marinade, dry them and cut into smaller pieces. Cut tomatoes into halves. Finely chop the chives. Dice well-cooled Camembert cheese.
Just before serving, spray half of the dressing onto the rocket and corn salad, then put them alternately on a platter along with other salad ingredients.  Finally, pour the remaining dressing.​