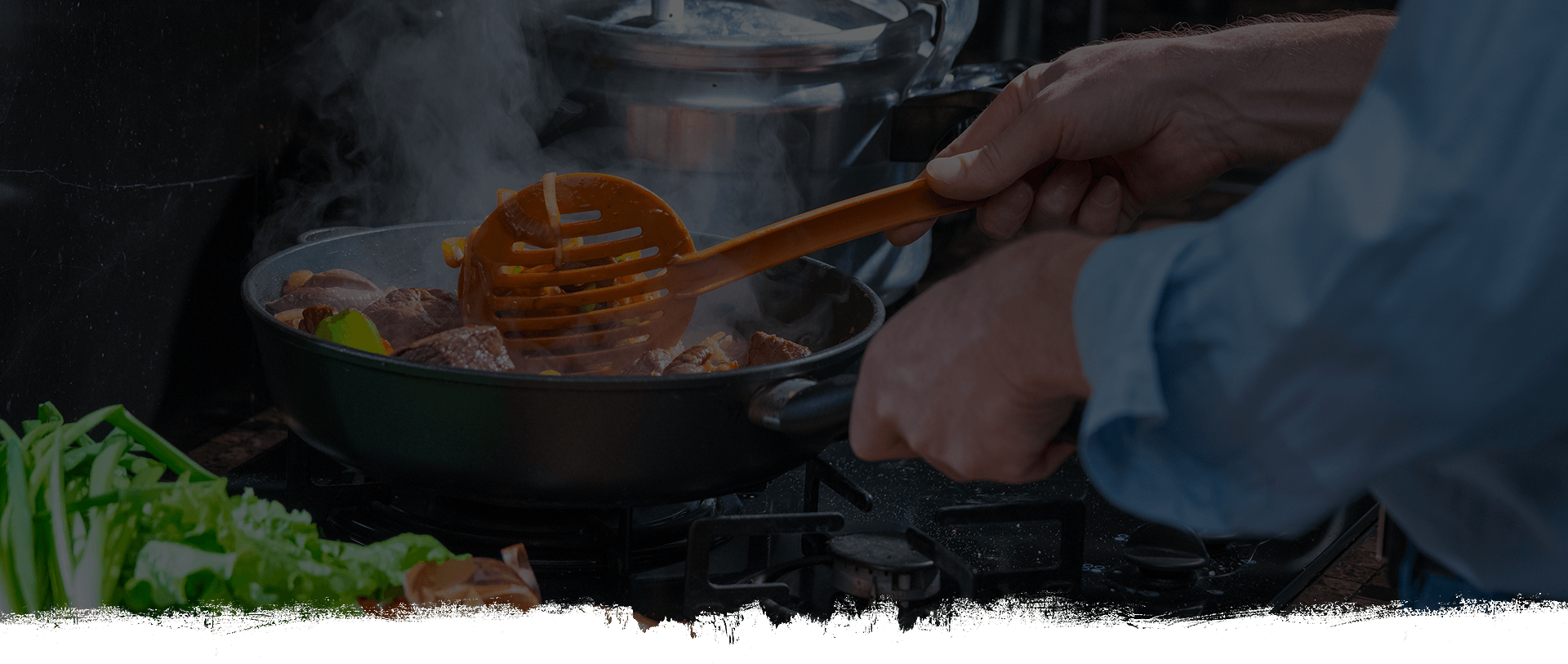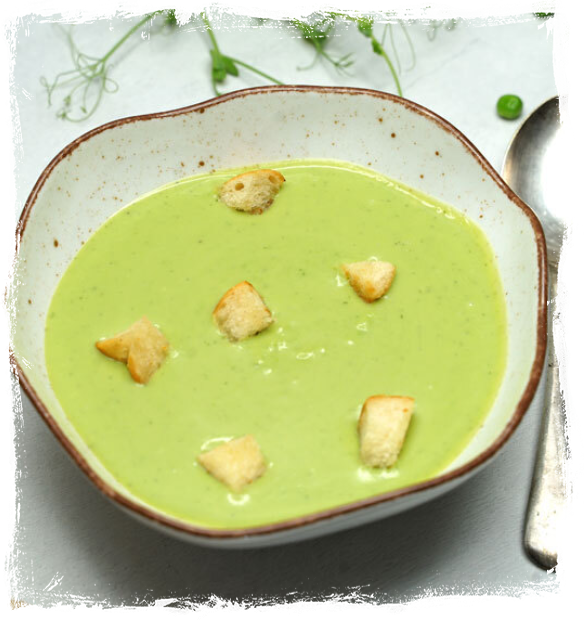 Ingredients
2 medium onions
50 g butter
500 g frozen peas
100 g Sokołów beef-vegetable broth
400 ml water
3 sprigs mint
bread for croutons
salt, pepper
 
Preparation
Cut the onion into feathers and simmer with a pinch of salt in butter until soft. 
Then add peas, fresh mint, beef, and vegetable broth concentrate and top up with water. After 7 minutes, blend the whole thing until smooth. 
Meanwhile, dice the bread and fry in butter. 
Season with a little bit of salt and freshly ground pepper to taste.