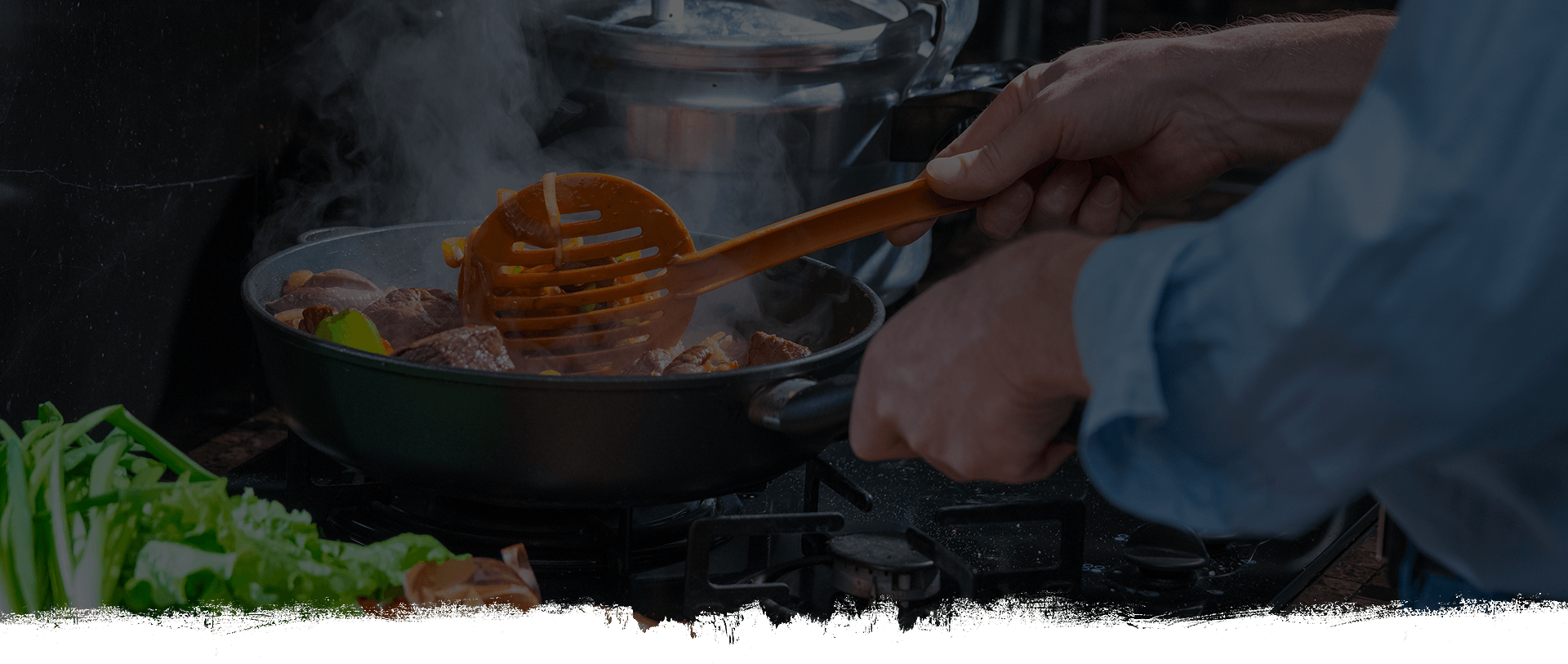 GRILLED BROCKA SAUSAGE SALAD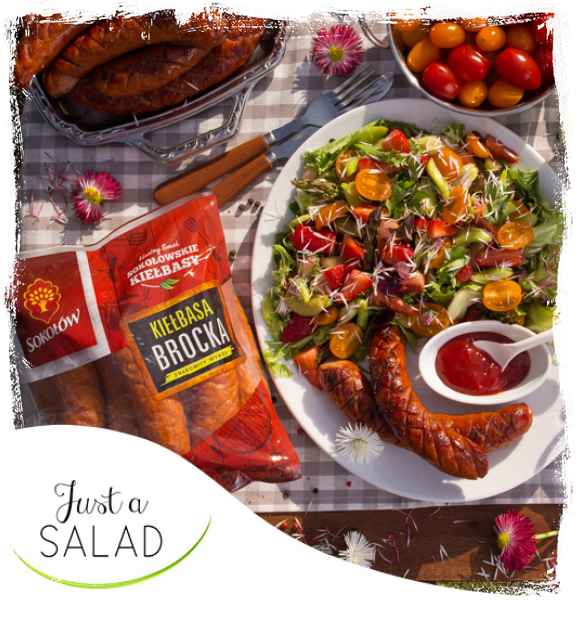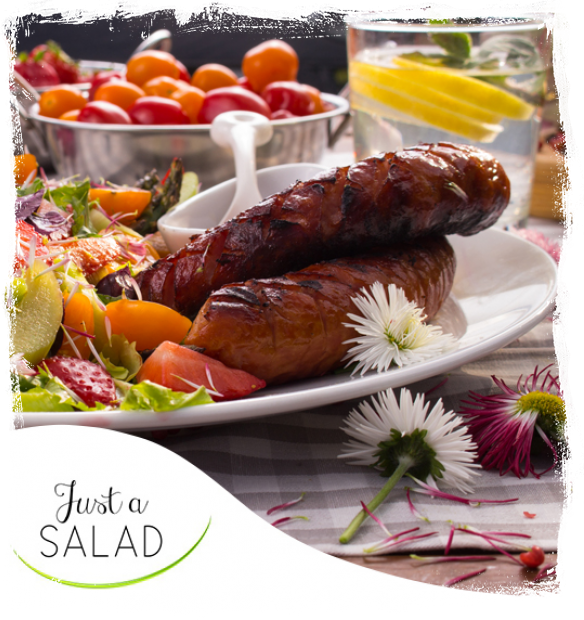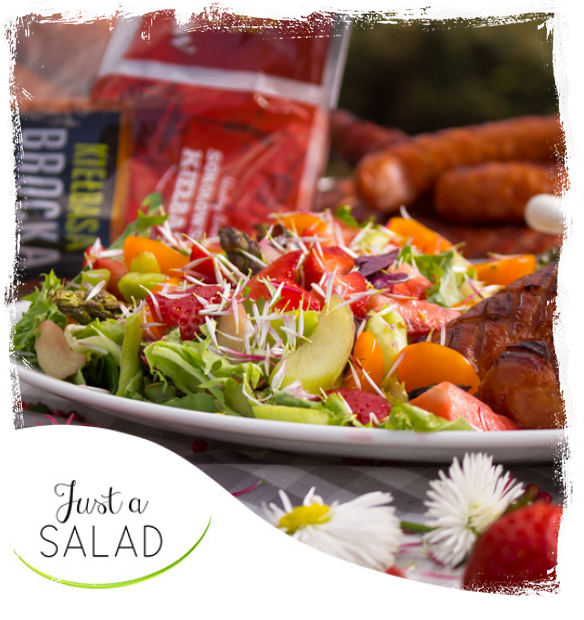 Ingredients
Salad: 

3 handfuls lettuce mix
2 stems rhubarb (1 teaspoon sugar cane 1 tablespoon oil, a pinch of salt)
1/2 bunch fresh green asparagus (oil, Himalayan salt)
1 large handful strawberries
2 handfuls yellow cherry tomatoes
some daisies
Dressing: 

5-6 tablespoons grapeseed oil
1 large clove garlic
2 tablespoons white wine vinegar
1 heaped teaspoon honey
salt, freshly ground pepper
Other ingredients:

8 Sokołów brocka sausages
tomato sauce
 
Preparation
Crush garlic in a press and mix with other dressing ingredients.
Make incisions on the sausages, sprinkle asparagus with oil. Grill the sausage and the asparagus for a few minutes on each side until nicely golden brown. Remove asparagus from the grill and cut them into 2 or 3 pieces (depending on length).
Cut the ends of rhubarb, wash thoroughly, peel and cut into slices 0.5 cm thick. Mix oil with sugar and salt. Spread the marinade on the rhubarb slices and set aside for at least 20 minutes.
Cut tomatoes into halves.
Remove stalks from strawberries, then cut into quarters.
On a platter put alternately the lettuce mix, rhubarb, asparagus, strawberries and tomatoes. Pour dressing and sprinkle with daisy leaves. Serve with grilled sausage and tomato sauce.