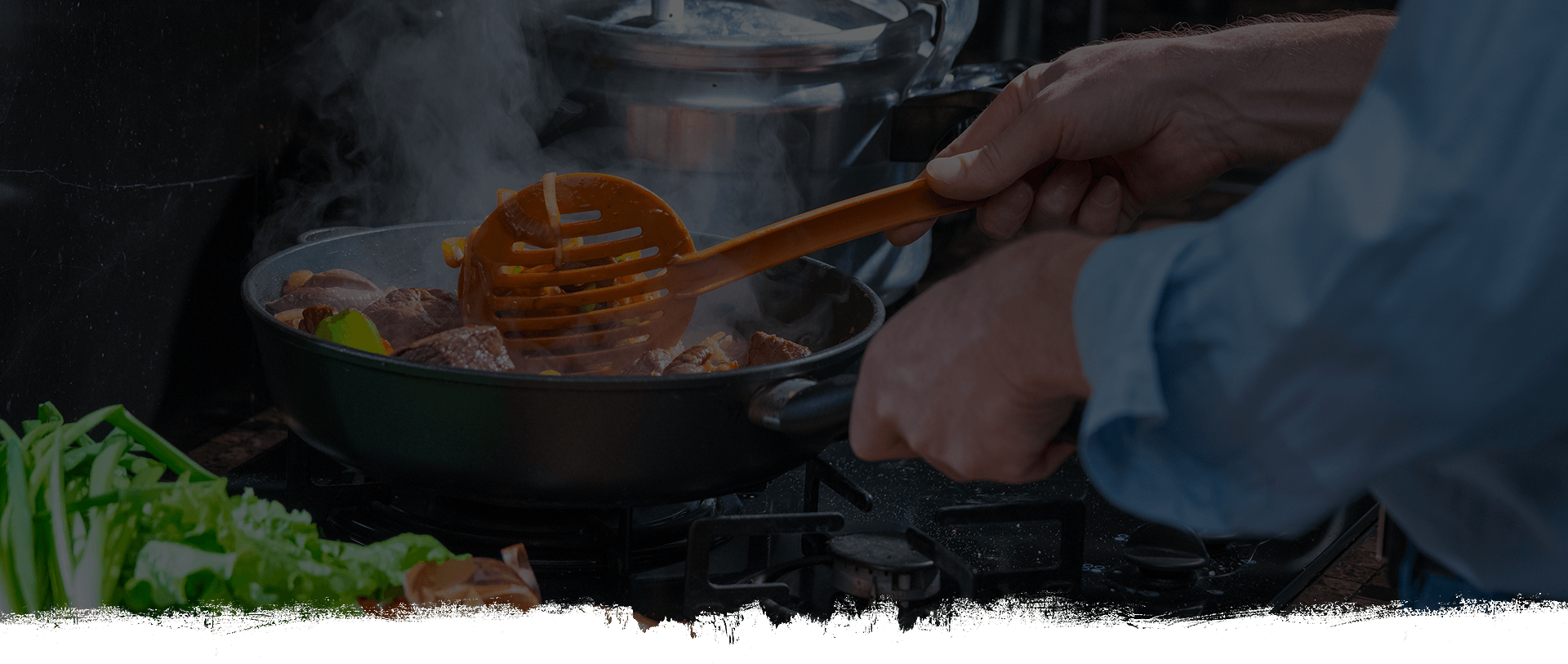 HOME-MADE HOT DOGS WITH COLESLAW SALAD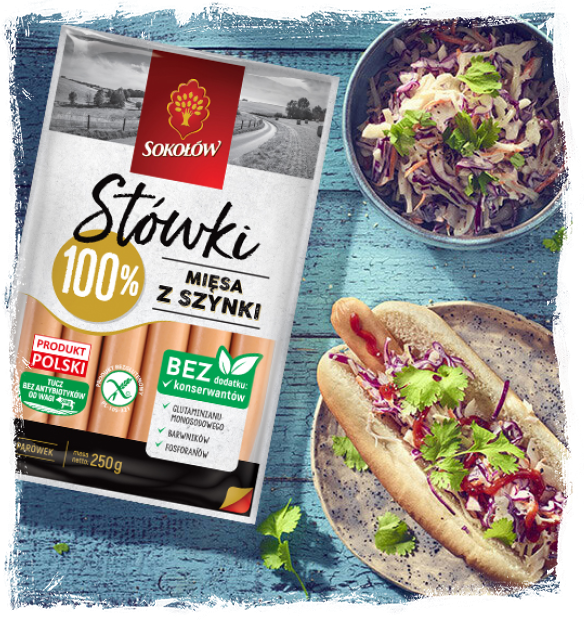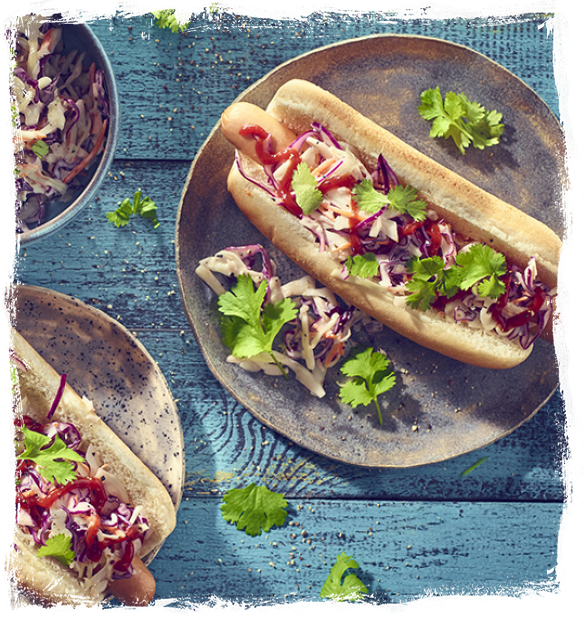 Ingredients
4 Stówki wieners
4 hot dog buns
1/4 iceberg lettuce head
1/4 red lettuce head
1 small carrot
1/2 onion
1 heaped tablespoon mayonnaise
1 teaspoon mustard
salt, pepper
coriander or parsley leaves for decoration
ketchup as an addition
 
Preparation
Shred cabbages, then put them in a bowl. Add finely chopped onion and grated carrot. Mix with mayonnaise and mustard. Mix and season to taste with salt and pepper. 
Cut buns in half, then put in a hot oven for a few minutes. Heat the wieners in water.
Put wieners, coleslaw salad and ketchup in warm buns. Serve hot dogs decorated with coriander and parsley.