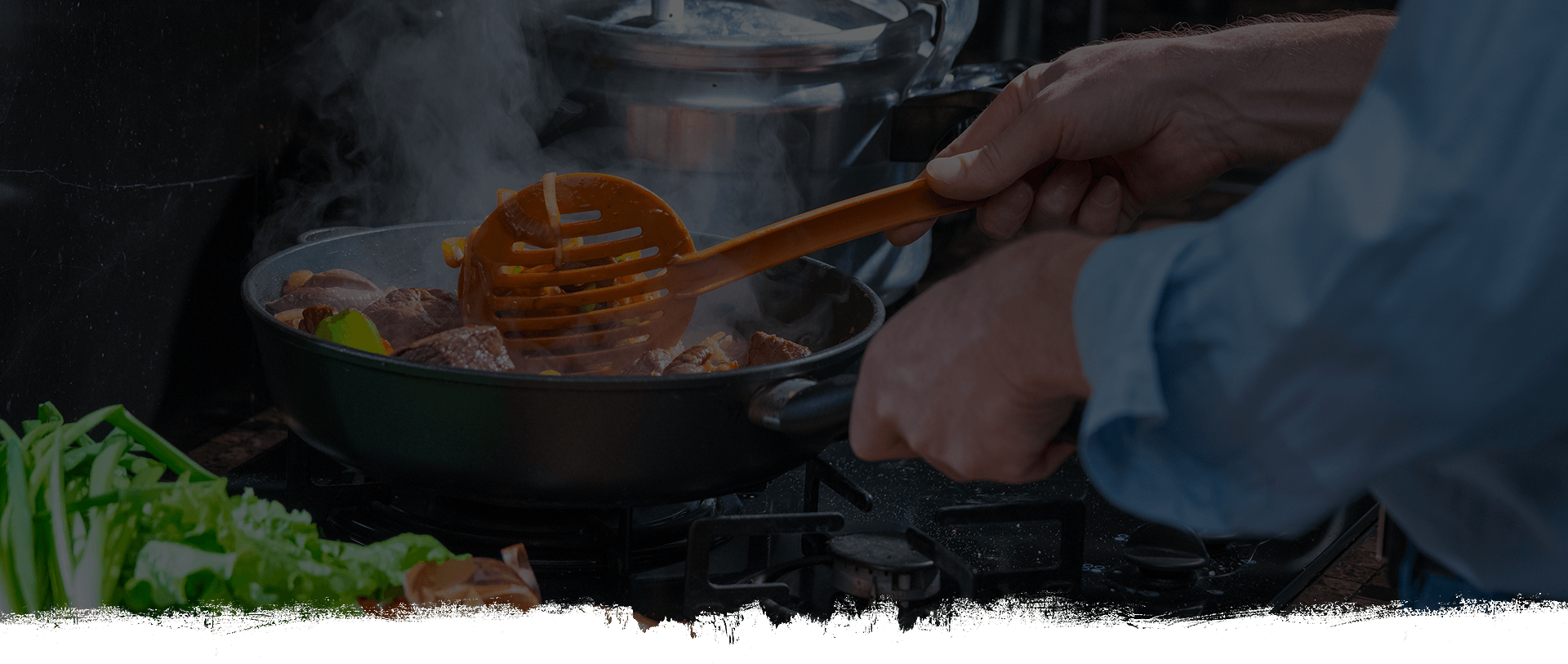 HOMEMADE HOT DOGS WITH FRIED ONIONS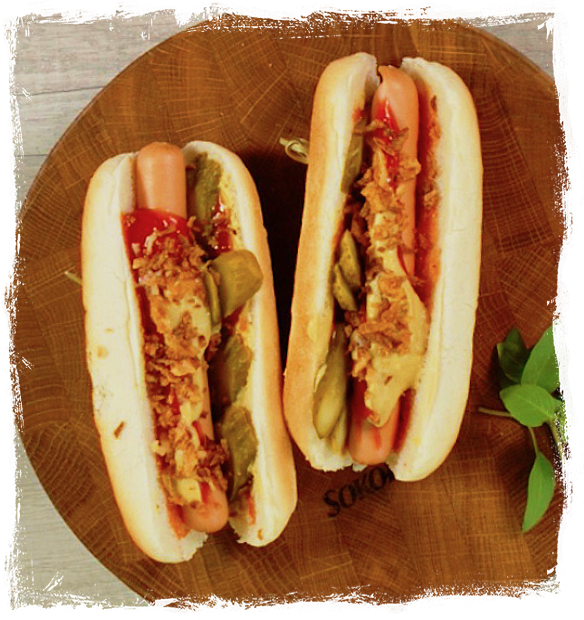 Ingredients
4 Sokołów ham wieners
4 hot dog buns
2 pickled cucumbers
1-2 tablespoons fried onions
2-3 tablespoons mustard and ketchup each
1 bay leaf
2-3 grains allspice
 
Preparation
Heat wieners in water with the addition of 2-3 allspice grains and 1 bay leaf. Cut pickled cucumbers into half moons. 
Cut hot dog buns lengthwise (but don't cut them all the way) and warm them gently on a pan or in an oven. Spread a little mustard and ketchup on buns. 
Fill buns with cut cucumber and wieners. Pour mustard and ketchup on top of hot dogs and sprinkle with fried onions.​