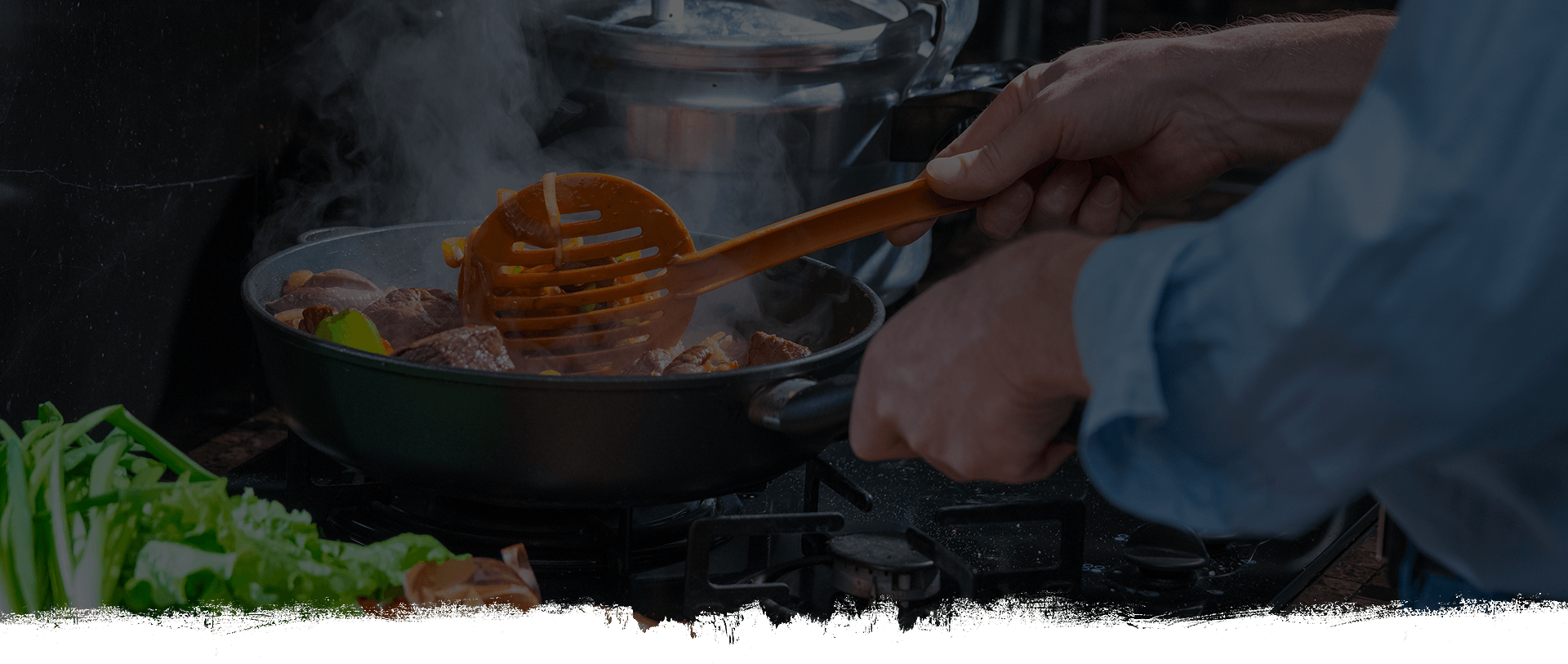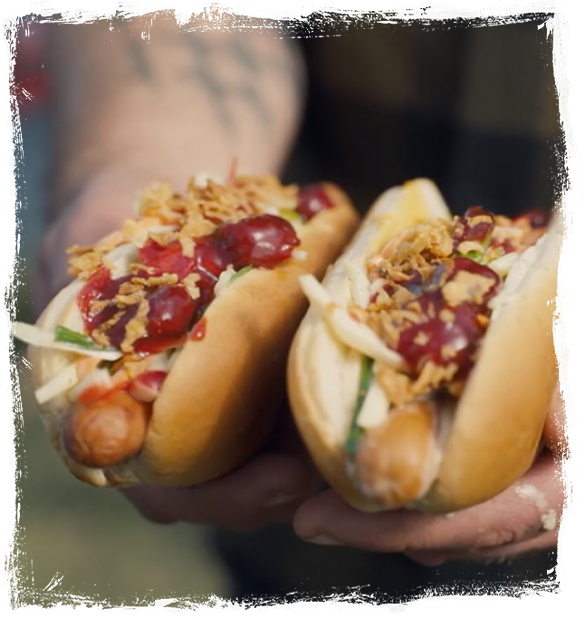 Ingredients
Sokołów ham sausages
Sokołów "Stówki" sausages 
hot dog buns
mustard
fried onion
 Stock:

1 bunch soup vegetables
400 ml beer
500 ml water
3-4 bay leaves
Cherry jam:

1/2 cup of stoned cherries
2 tablespoons ketchup
2 tablespoons brown sugar
3 cloves
50 ml apple cider vinegar
salt, pepper
Moreover:

coleslaw (white cabbage salad)
 
Preparation
Peel and cut the soup vegetables and grill them. Put the vegetables into the wok. Pour beer and water. Add bay leaves. Cook for 20 minutes until the stock is reduced. 
Meanwhile, pour the sugar into a saucepan on the side burner. Wait until it turns into liquid caramel. Add cherries, ketchup, vinegar, and cloves. Reduce for a while. Season the jam to taste with salt and pepper.
Grill the sausages on a grill at high temperature, and the "Stówki" on the top shelf. When they have browned, put them into the stock - can fish them out when you need to eat them.
Cut the buns, then smear with mustard. Add a sausage or "Stówki", coleslaw salad, cherry jam and fried onions.