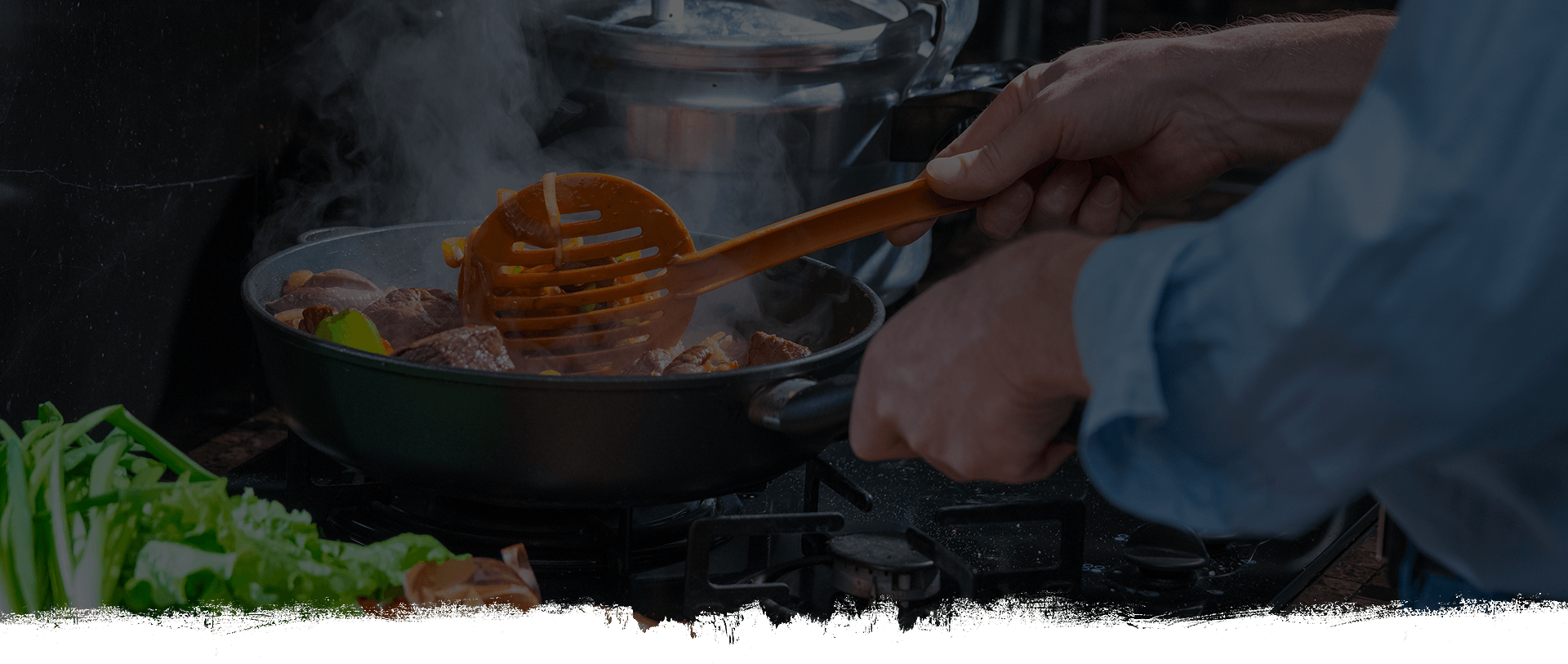 INGENIOUS SALAD WITH HAM WIENERS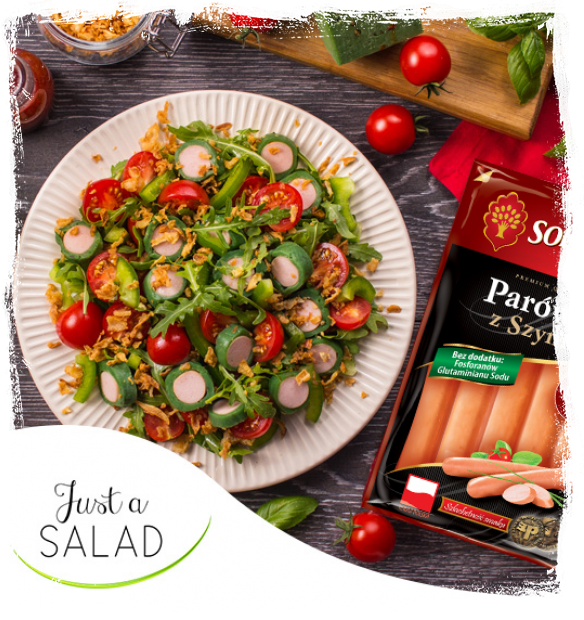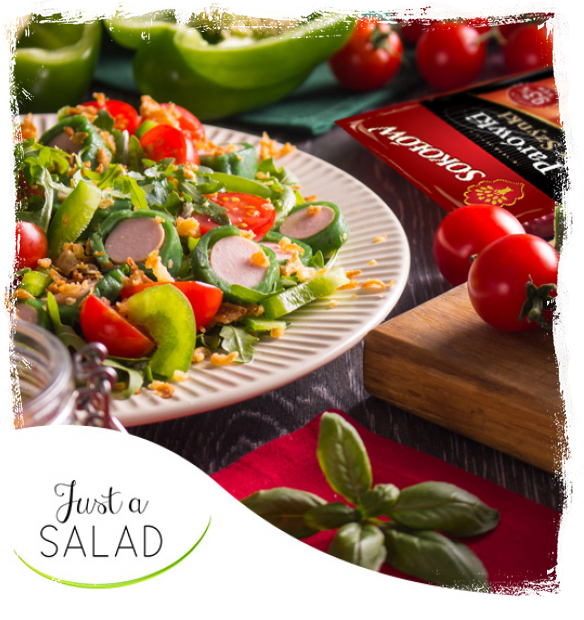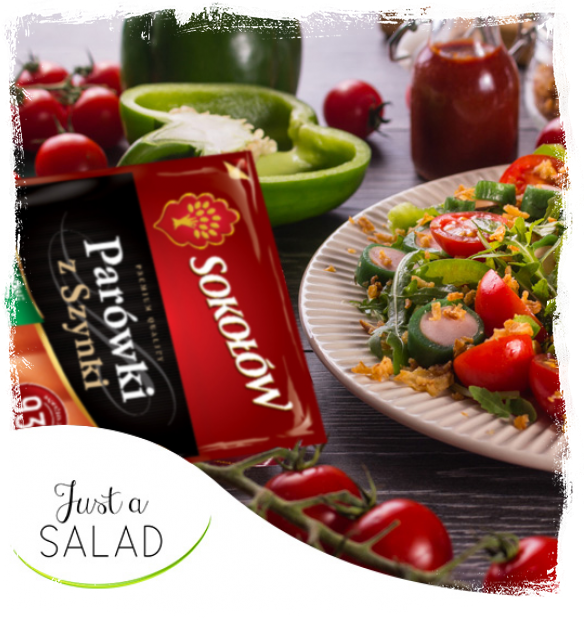 Ingredients
1 handful rocket
2 Sokołów ham wieners
40 g Gouda cheese piece (e.g. Green pesto) 
10-12 cherry tomatoes
2 tablespoons fried onions 
1 small red pepper
2 tablespoons olive oil
salt
freshly ground coloured pepper
2 tablespoons home-made tomato sauce or ketchup
 
Preparation
Put cheese into a string bag, then put in a cup with boiling water, cover and set aside for 15-20 minutes. When the cheese is soft, cut it into two equal parts and put them on a plastic wrap. Divide cheese into rectangles which longer side in equal in length to the length of a wiener. 
Put wieners on the edges of the cheese rectangles, then roll them very tightly using the wrap. Roll the ends of the wrap and put the whole into a fridge for at least 1 hour. After this time, remove the wrap and cut cheese rolls into strips.
Cut cherry tomatoes into halves. Remove the core from the pepper and cut it into strips. On a platter put alternately the rocket, cheese-wiener rolls, tomatoes and peppers. Sprinkle whole with olive oil, season with salt and pepper and sprinkle with fried onions. Serve with home-made tomato sauce or ketchup. ​