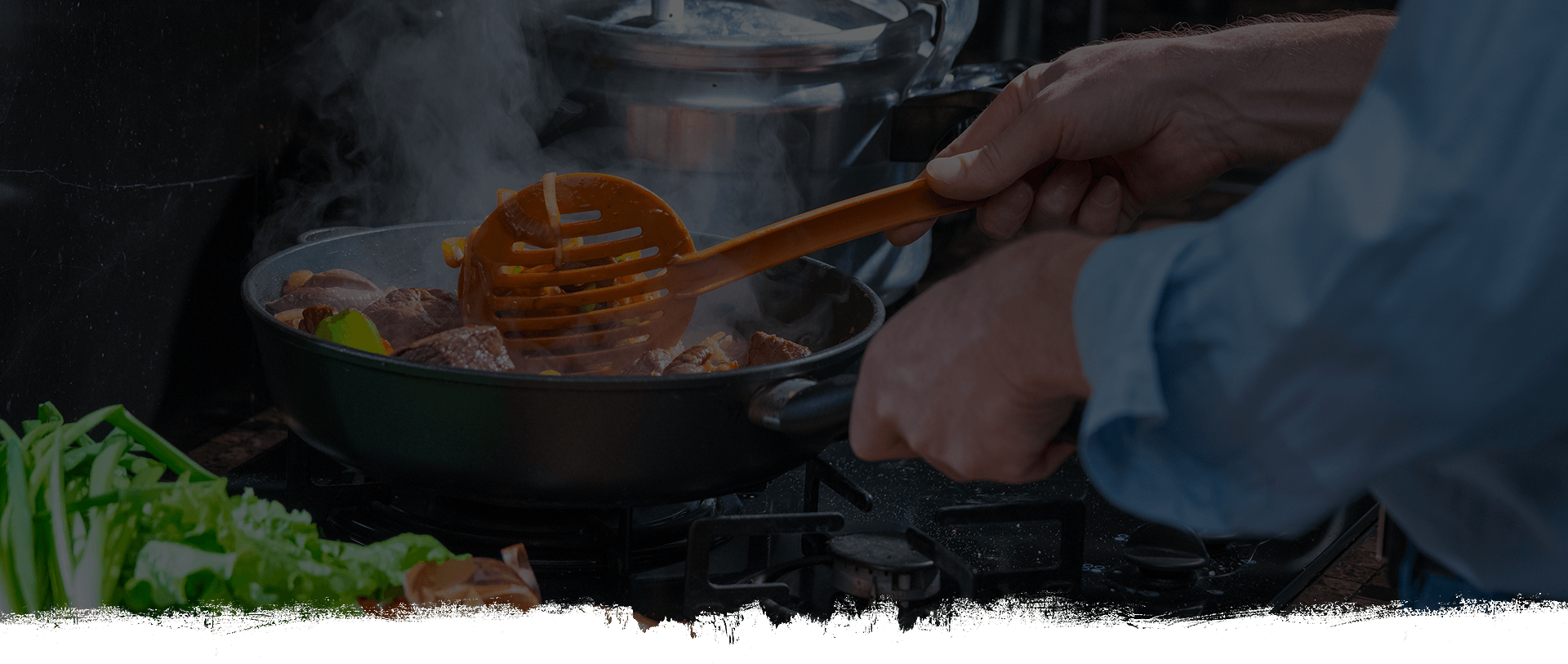 LUNCHBOX STRAIGHT FROM THE GRILL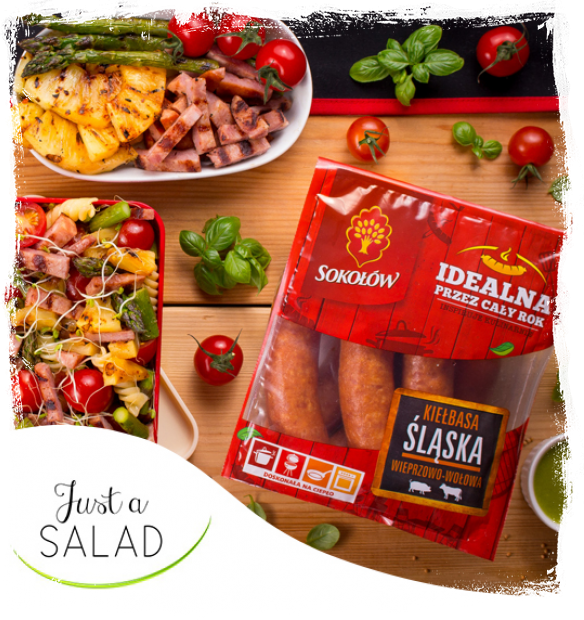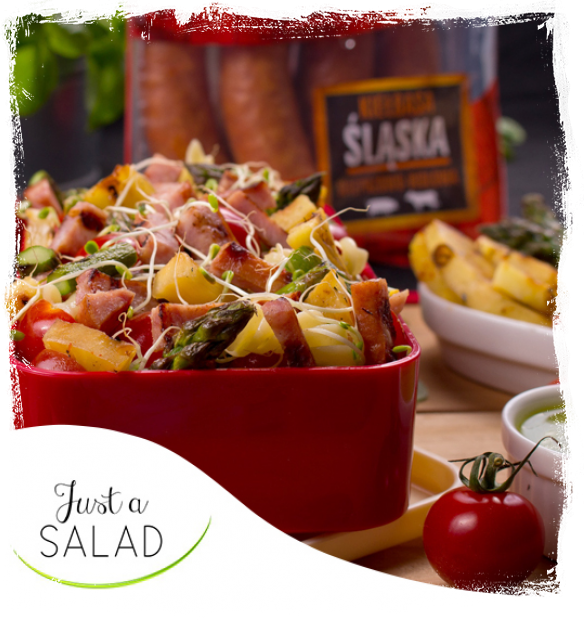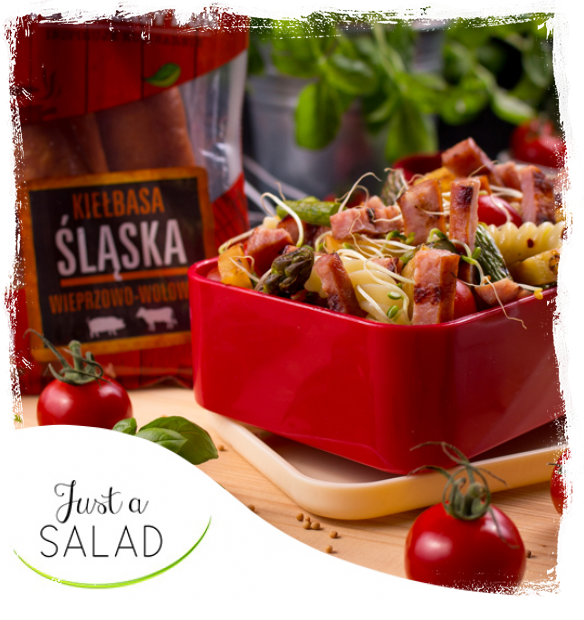 Ingredients
Salad: 

1 handful broccoli sprouts
3/4 cup dry pasta
2 Sokołów śląska sausages
1/2 bunch green asparagus 
1-2 tablespoons rapeseed oil
salt
3 slices fresh pineapple
12 cherry tomatoes
Dressing:

3-4 tablespoons grapeseed oil
1 level teaspoon honey
1 clove garlic
1 tablespoon white wine vinegar 
1 handful basil leaves
salt, freshly ground pepper
 
Preparation
Put all the sauce ingredients in a high vessel and blend them until homogeneous.
Prepare pasta following instructions on the packaging.
Cut the sausages, then grill them along with the pineapple slices and the asparagus sprinkled with oil for a few minutes on each side until nicely golden brown. Remove asparagus from the grill and cut them into 2 or 3 pieces (depending on length). Cut pineapple slices into triangles and sausages into bars. Cut tomatoes into halves.
Mix all the ingredients in a large bowl. Put the salad into lunch boxes.