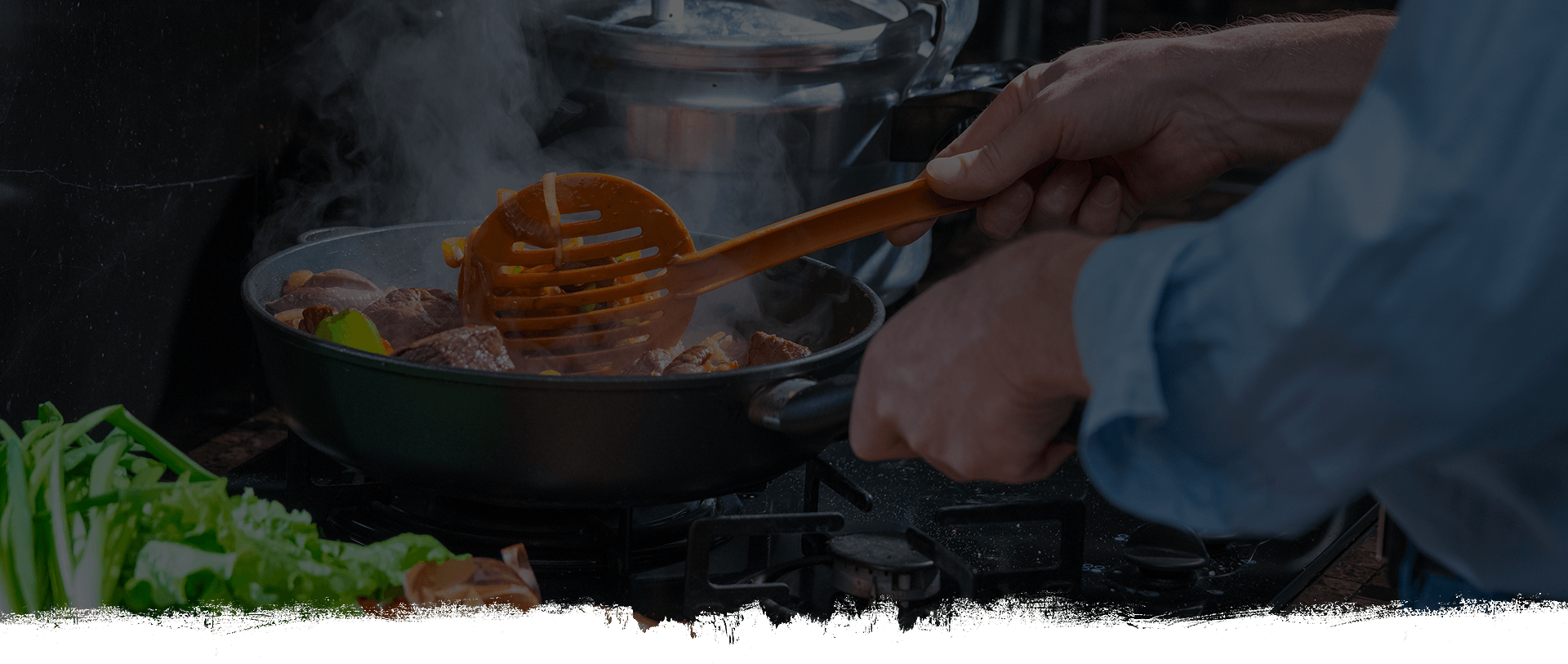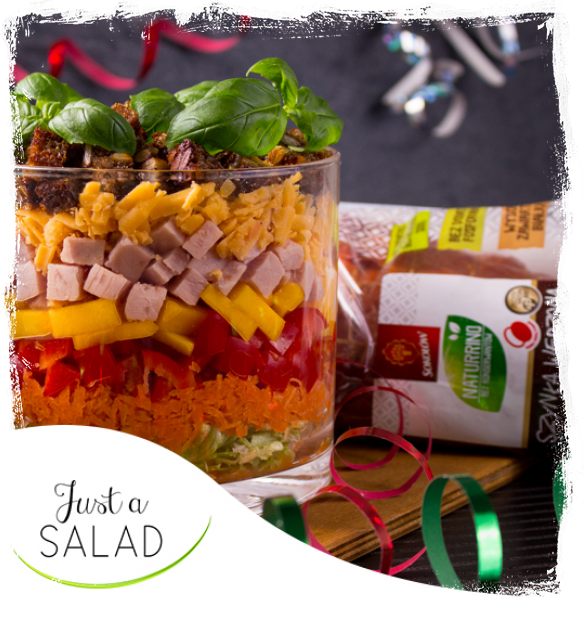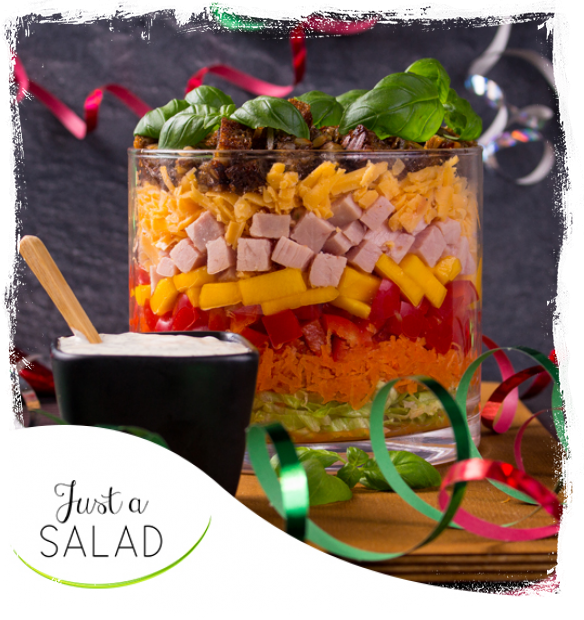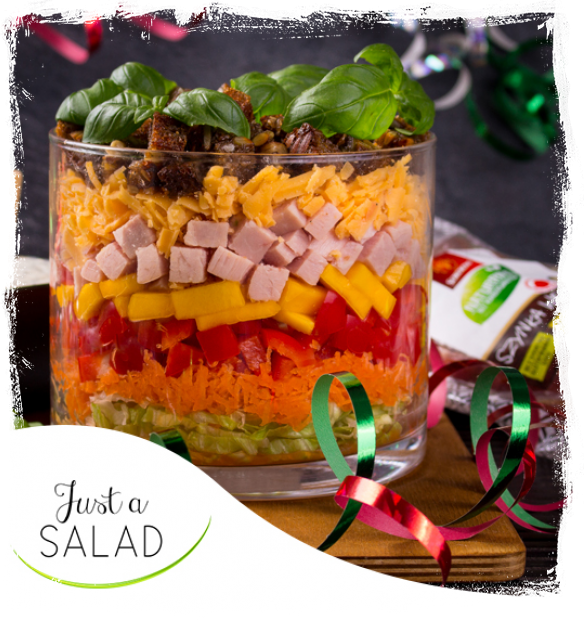 Ingredients
Salad:

6 leaves iceberg lettuce
2 carrots
2 red peppers
1 mango
6 slices Naturrino Smoked Ham (1 cm thick)
150 g grated cheddar cheese
4 slices wholemeal bread with sunflower seeds 
3 cloves garlic
3-4 tablespoons rapeseed oil
basil for decoration
Sauce:

3 tablespoons mayonnaise
3 tablespoons Greek yoghurt
3 cloves garlic
1 teaspoon Herbes de Provence
1 tablespoon ketchup
Himalayan salt, freshly ground pepper
 
Preparation
Crush garlic in a press and mix with other dressing ingredients.
Throw diced bread and sliced garlic on hot oil. Fry, stirring occasionally until the bread is golden brown bread on each side (3-4 minutes). Put bread on a paper towel.
Grate carrots using a fine grater. Cut ham and peppers into cubes, and the mango into bars. Cut or tear iceberg lettuce into smaller pieces.
Take a transparent, high bowl and fill it with layers of lettuce, carrot, peppers, mango, ham, cheese and bread. Decorate with basil leaves. Serve sauce separately.