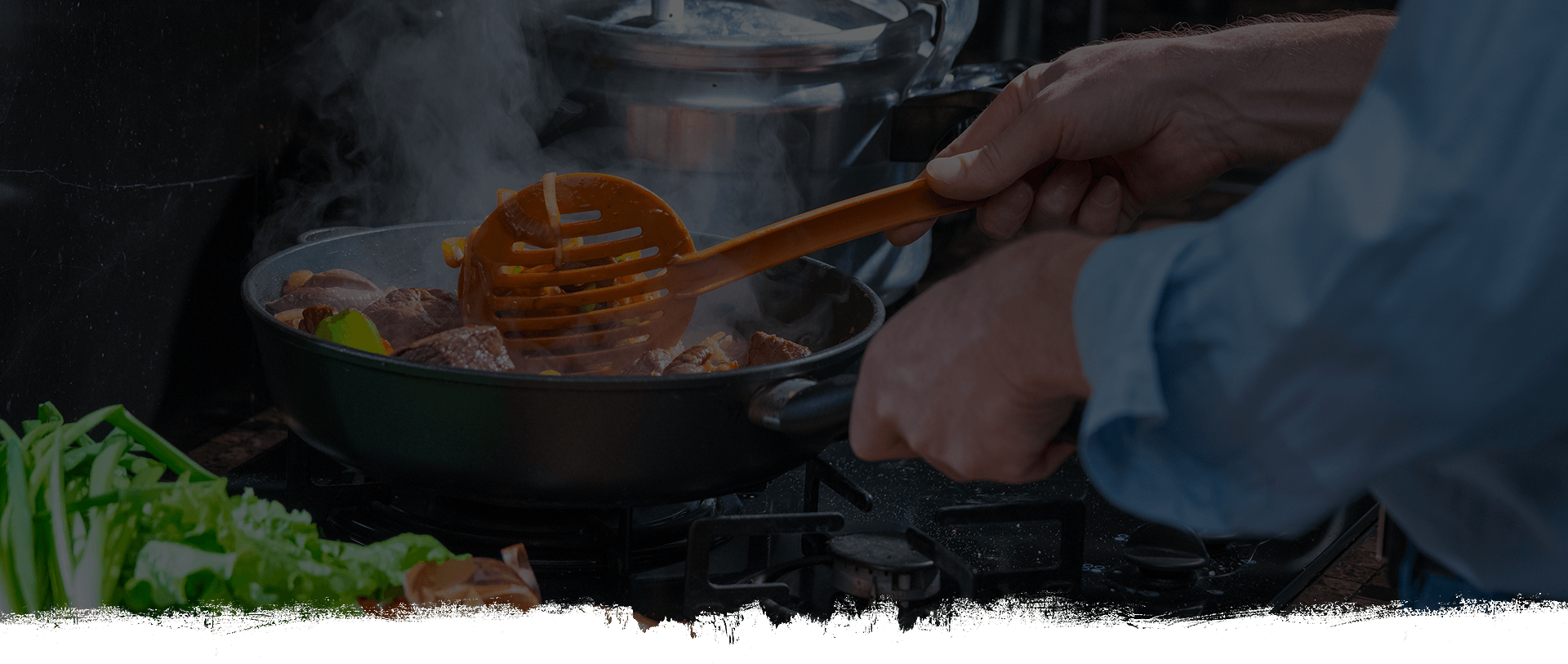 OSSOBUCO WITH STEWED VEGETABLES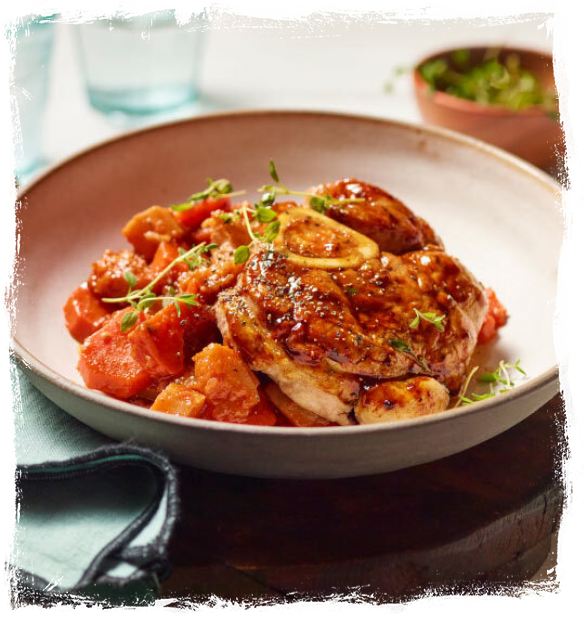 120 minutes
2 people
easy
Ingredients
2 calf shank portions
1 carrot
1 parsley
1 onion
3 cloves garlic 
400 g canned tomatoes 
100 ml red wine
corn flour for batter
olive oil 
300 ml vegetable broth
salt, pepper
 
Preparation
Peel and cut the garlic into think slices. Slice the vegetables. Sprinkle meat with salt and pepper, then batter it in a corn flour. Fry in hot oil until golden brown. 
Put veal on a plate. Add the garlic and onion to the pan where the meat was frying. Fry shortly. Next,  add the remaining vegetables. Fry for 10 minutes. 
Add the meat, the red wine, broth and tomatoes to the fried vegetables. Simmer covered, until the meat is tender. Finally, season with salt and pepper.