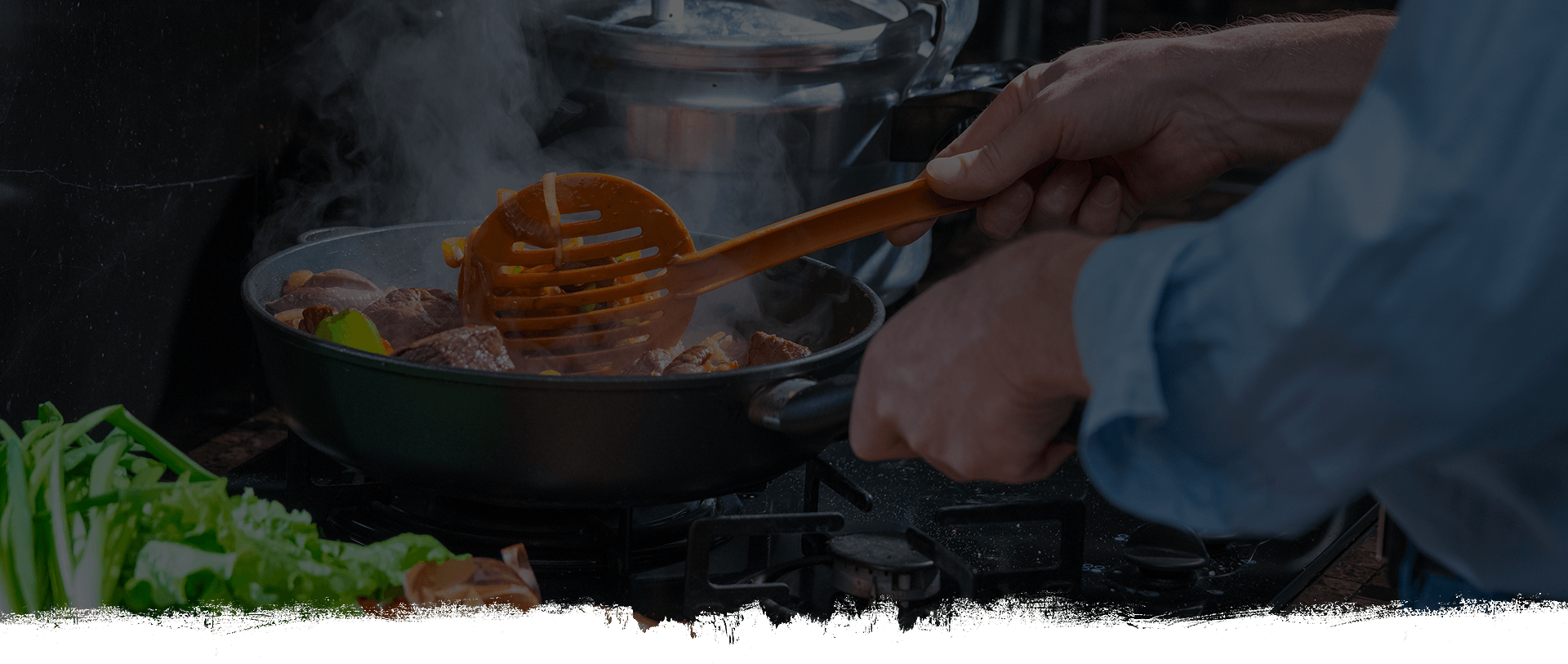 PANCAKES WITH BACON, SAUERKRAUT AND NUTS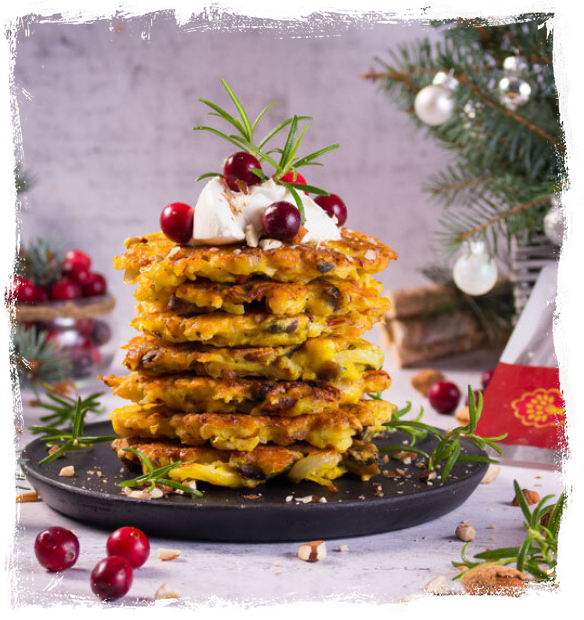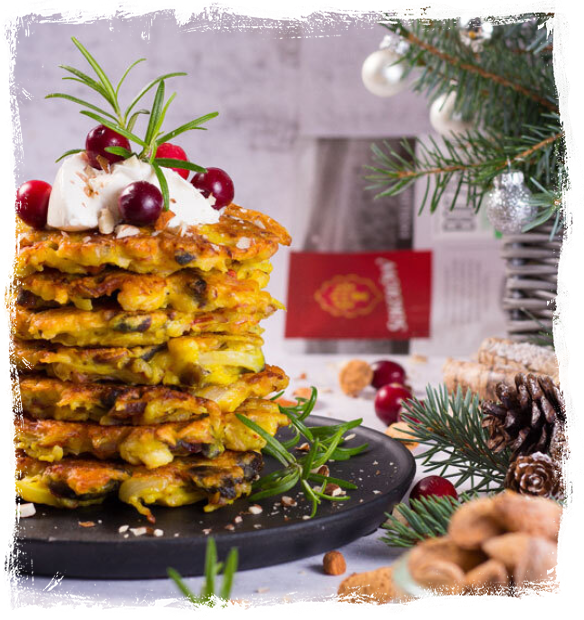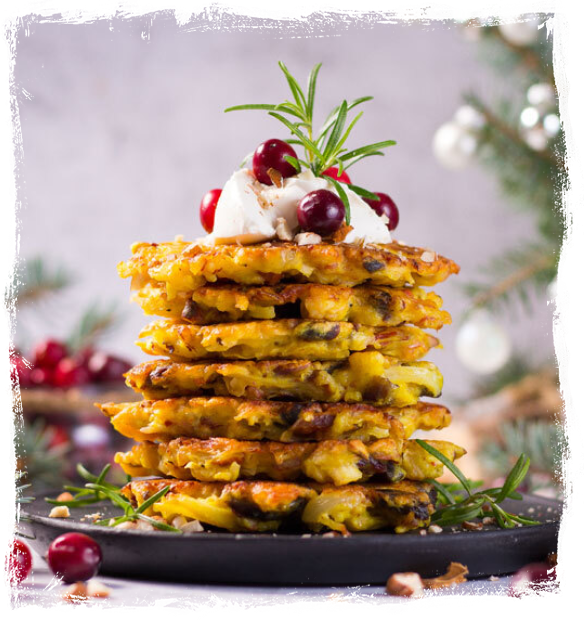 Ingredients
3 "M" sized eggs
150 g natural homogenised cheese
2/3 cup wheat flour
1 teaspoon turmeric
1 teaspoon ground chilli flakes
1 pinch baking powder
1 pinch of salt 
½ onion
1 package Sokołów raw smoked bacon  
1 cup drained sauerkraut
2 tablespoons almonds
2 tablespoons dried cranberries
8 dried apricots
frying oil
sandwich cream cheese for serving
sprigs of rosemary, chopped almonds, fresh cranberries
 
Preparation
Mix the eggs, homogenised cheese, flour, baking powder and spices until the dough has a smooth texture.
Cut onion into feathers, and bacon into strips. 
Finely chop the almonds and cut the apricots into strips.
Combine the cabbage, onion, bacon and nuts in a bowl, then pour in the batter and mix thoroughly.
Fry the pancakes in hot oil on both sides until golden (about 4 minutes on each side). Place the finished pancakes on a paper towel. Serve with cream cheese, topped with chopped almonds, and garnished with fresh cranberries and rosemary.