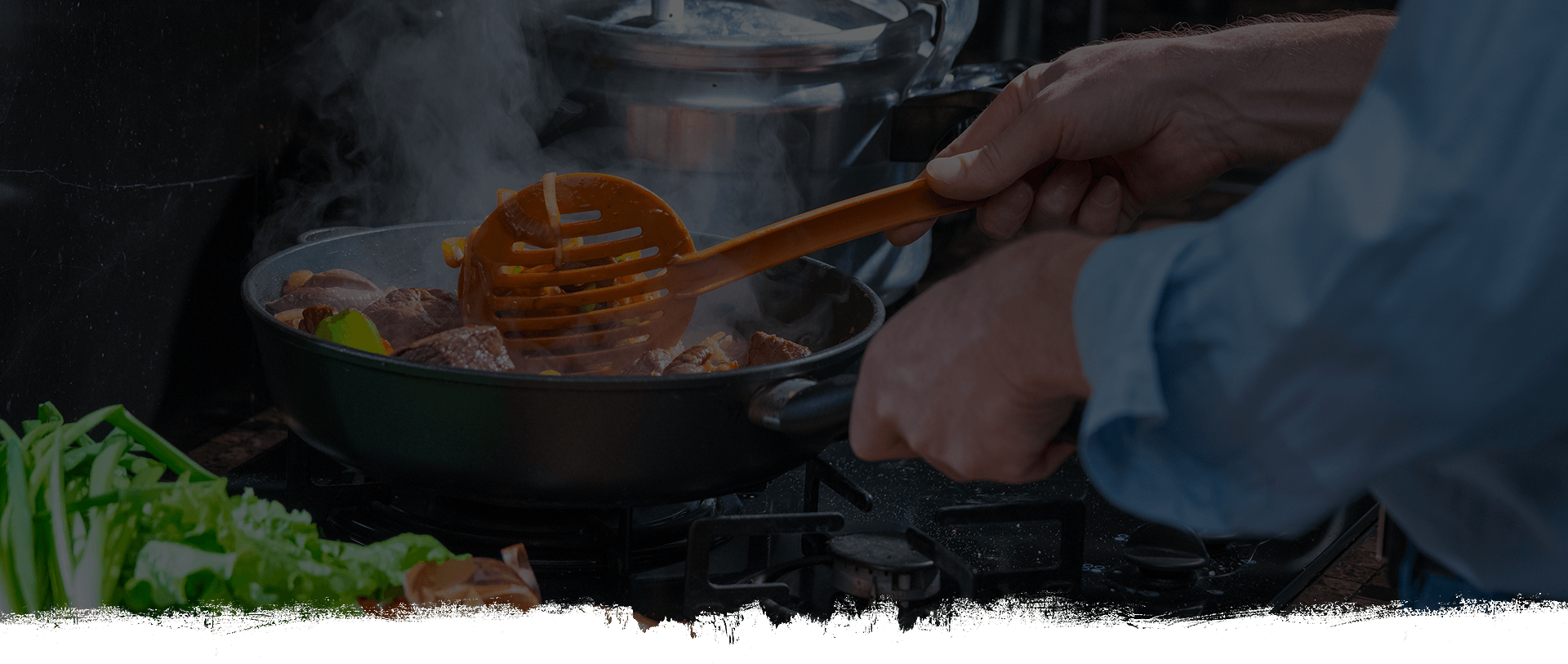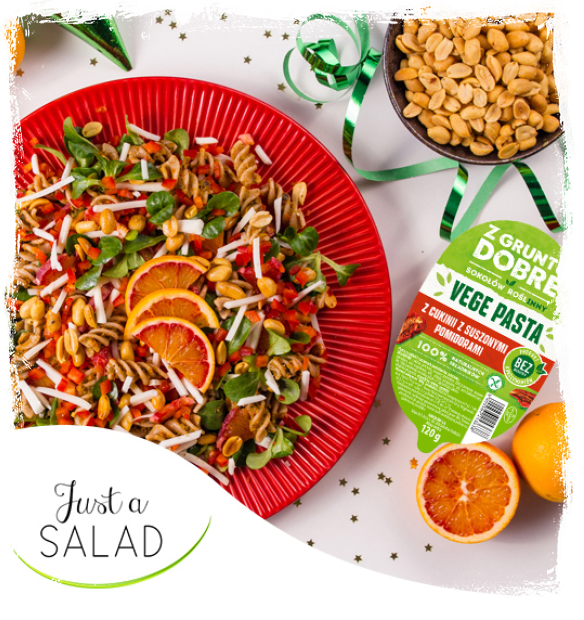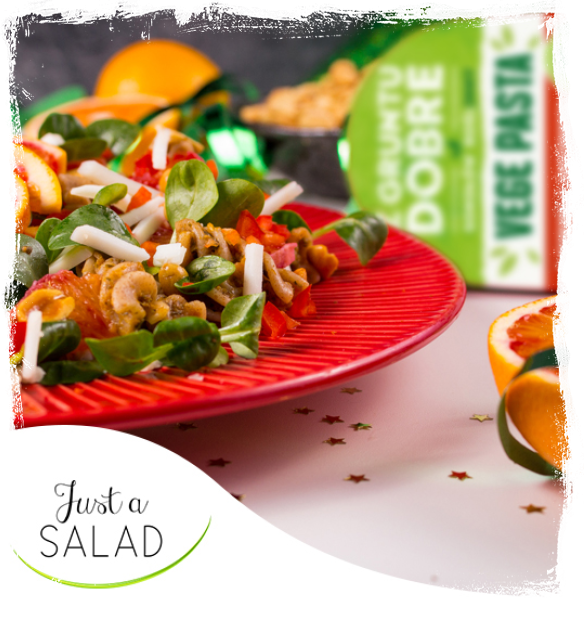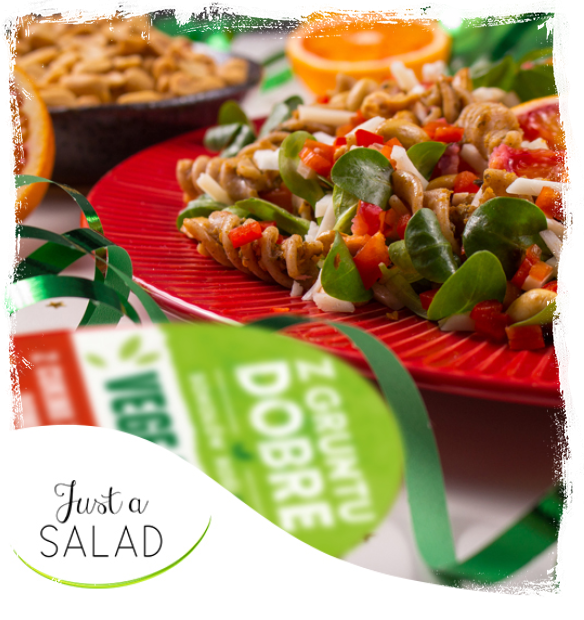 Ingredients
2/3 cup dry wholemeal fusilli pasta
1 handful corn salad
1/2 packaging Sokołów "Z Gruntu Dobre" courgette and dried tomato paste 
80 g hard goat cheese
1 small pointed pepper
2-3 small Sicilian oranges
3 tablespoons peanuts
peanut oil
salt, freshly ground pepper
 
Preparation
Boil pasta as per instructions on packaging, wait until it cools down and mix with the courgette paste.
Fry peanuts on a dry pan. Remove the core from the pepper and dice it finely.
Peel oranges and remove white membranes, then divide them into smaller pieces (you can also cut 2-3 slices with peel from one orange and set aside for decoration). Cut goat cheese into strips. 
On a platter put alternately pasta with vegetable paste, corn salad sprinkled with oil, oranges, pepper, goat cheese and peanuts. Decorate with halves of orange slices.