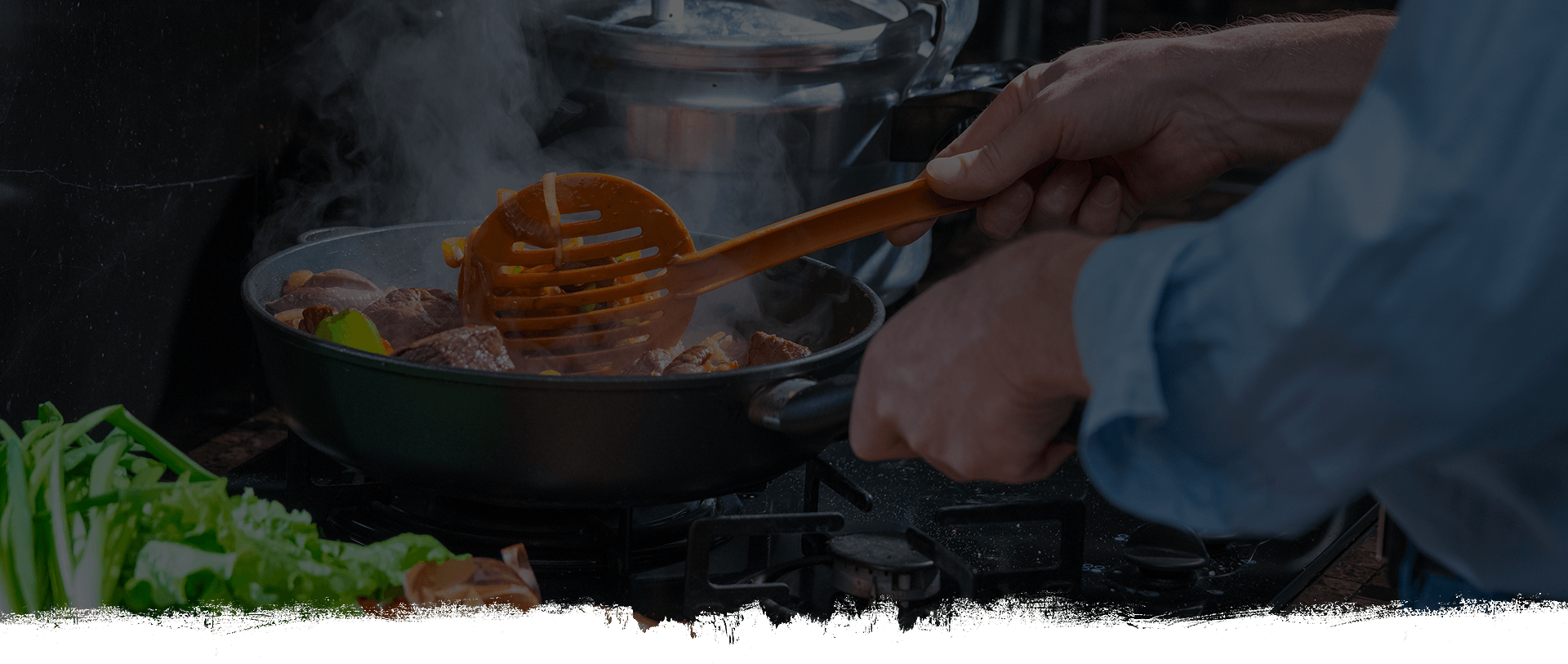 PARTY SALAD WITH ROASTED PLUMS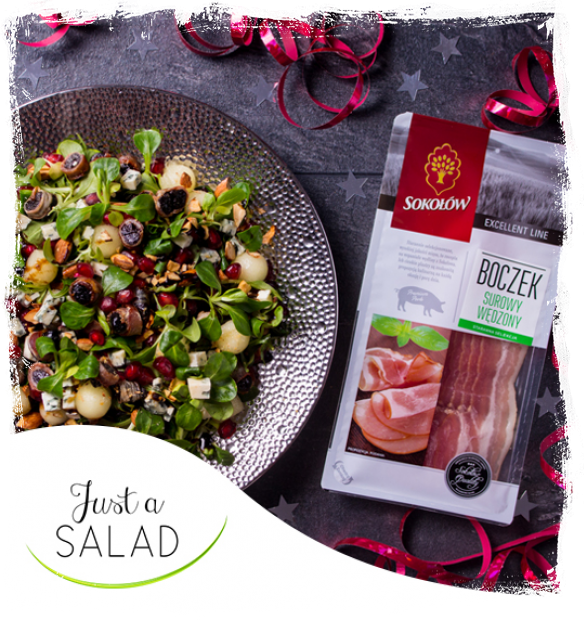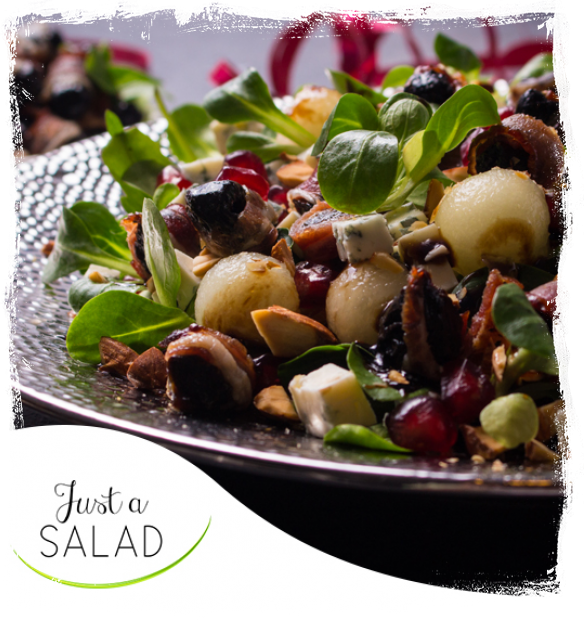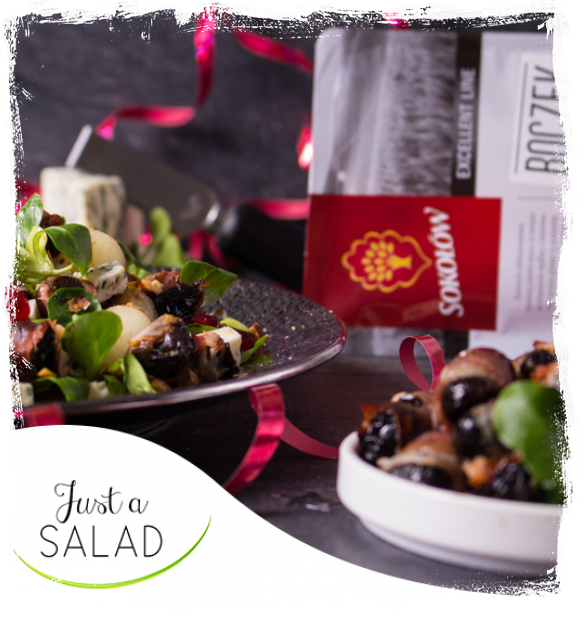 Ingredients
Salad:

2 handfuls corn salad
1 packaging Sokołów raw smoked bacon
18 dried plums
100 g blue cheese
1/2 pomegranate
1/2 small melon
2 tablespoons fried and salted almonds
1-2 tablespoons thick balsamic sauce for decoration
Dressing:

3 tablespoons olive oil
1 tablespoon balsamic vinegar
salt, freshly ground pepper
 
Preparation
Prepare dressing: mix olive oil with balsamic vinegar, then season with salt and pepper. 
Put slices of bacon on a cutting board and cut them in half (perpendicular to the long side). Wrap plums with bacon, then cut them with a sharp knife in half and put them on a baking tray lined baking paper. Bake for 15-20 minutes in an oven preheated to 180°C, until bacon is nice and brown.
Remove pomegranate seeds from the fruit. Dice the melon (you can also cut out balls). Coarsely chop the almonds. Cut blue cheese into small cubes. 
On a dish put alternately all salad ingredients. Pour dressing and then the balsamic sauce.