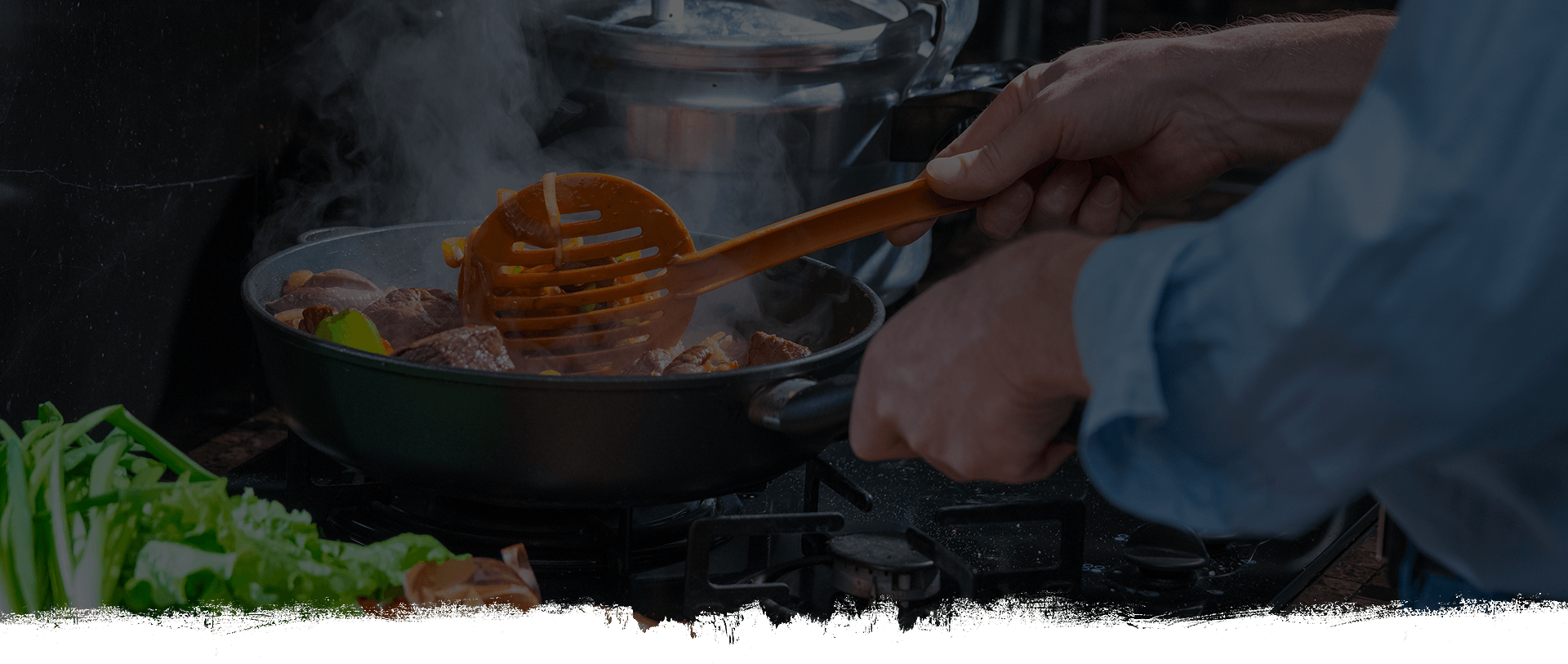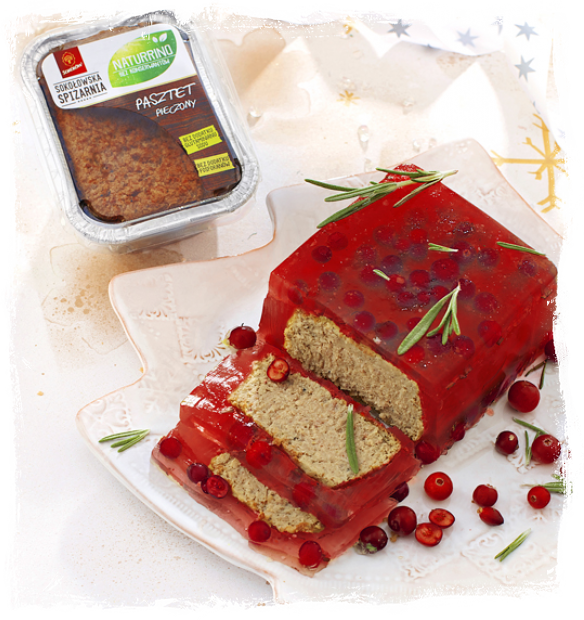 150 minutes
8 people
easy
Ingredients
4 teaspoons gelatine
1 cube vegetable stock
300 g cranberries for meat
sprig fresh rosemary
1 kg Sokołów "Naturrino" pate
 
Preparation
Soak gelatine in 100 ml of cold water. Dissolve stock in 300 ml of hot water and mix with gelatine. Add the cranberries and chopped rosemary, stir well and cool. 
Pour part of the jelly on the bottom of pate pan and let it thicken. Then put pate and pour the remaining jelly, making sure that plenty of cranberries and jelly is also on top.
Put in a fridge an refrigerate to until completely solid. Before serving, gently cut out the pate with a knife, remove from the pan and cut into thick slices.