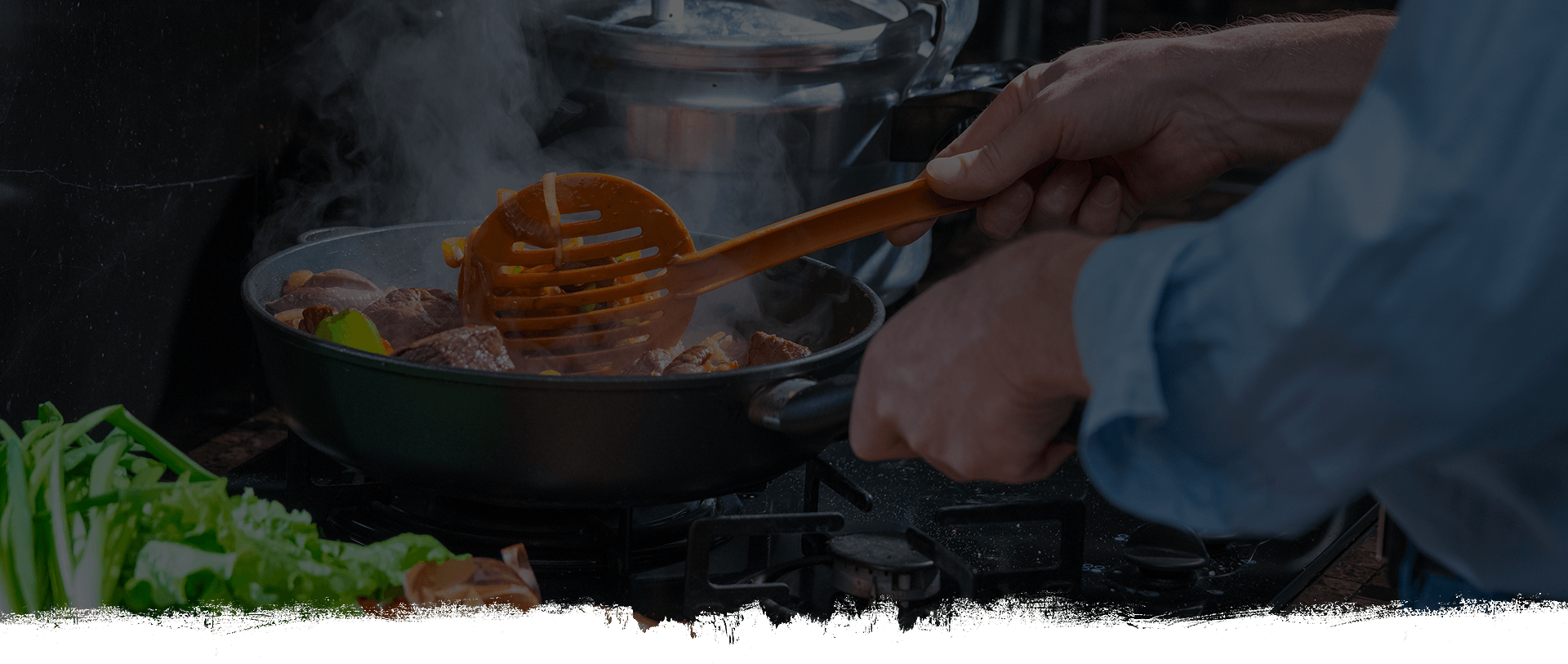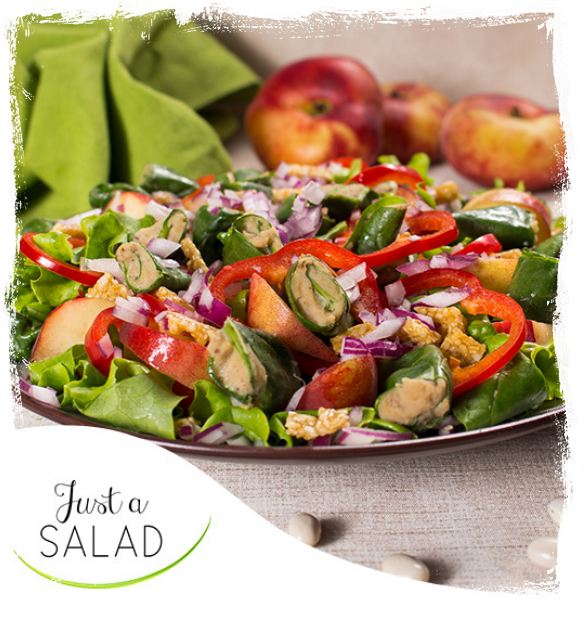 15 minutes
2 persons
easy
Ingredients
Salad: 

1 packaging "Z Gruntu Dobre" white beans paste
1 handful spinach leaves
5 leaves oakleaf lettuce
2 flat peaches
1 pointed pepper
3 sesame seed candies    
1/2 red onion
Dressing:

4 tablespoons rice oil
1 clove garlic 
1 tablespoon wine vinegar
1/2 teaspoon hot mustard
1 teaspoon honey
salt, freshly ground pepper
 
Preparation
Crush garlic in a press then mix with the remaining dressing ingredients until homogeneous. Remove the hard stems from the spinach leaves. Brush the leaves with the bean paste, roll up to form rolls and then cut in half with a sharp knife. 
Remove the core form the pepper and cut it into slices. Cut the peaches into smaller pieces, e.g. crescents. Finely dice the onion.
On a platter, place the oakleaf lettuce divided into smaller pieces, the bean paste rolls, the peppers and the peach. Pour the dressing over everything and sprinkle with crushed sesame seed candies and onions.