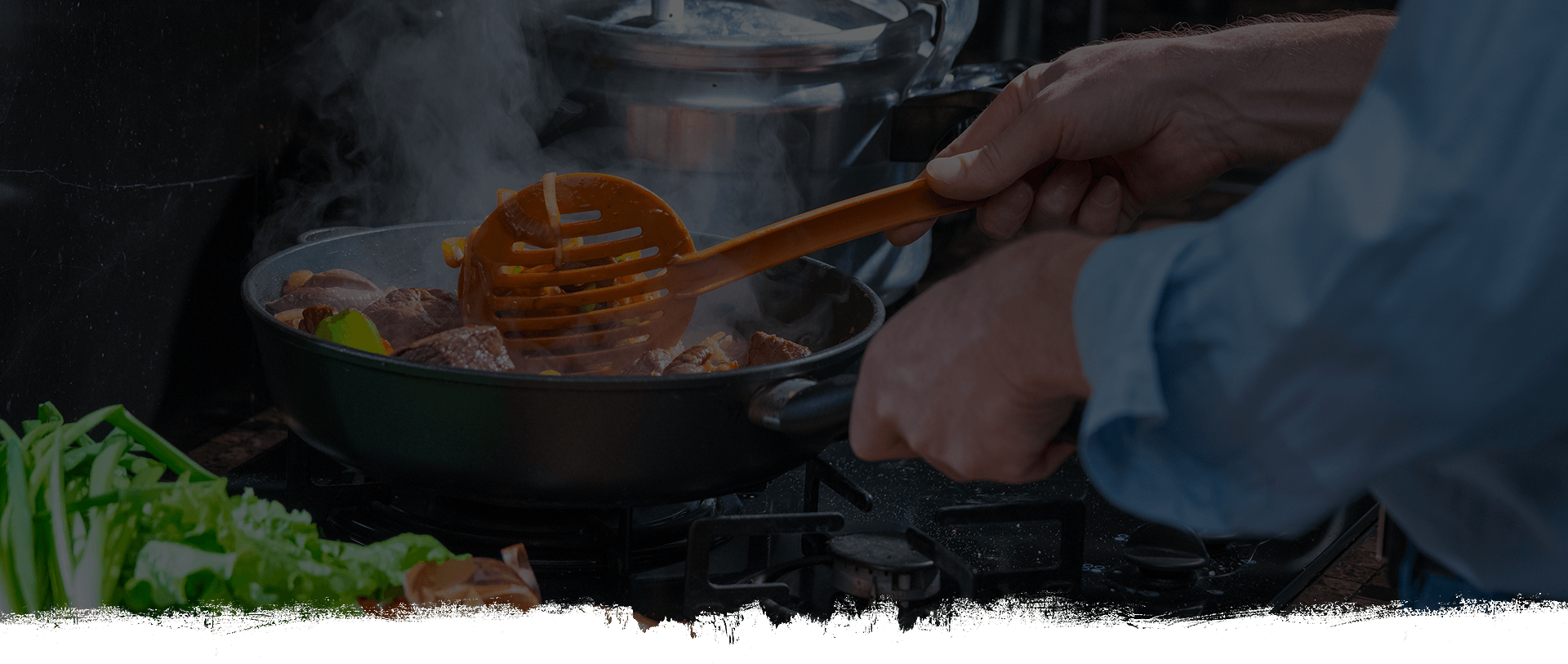 PEPPER CREAM WITH BEEF AND PLUMS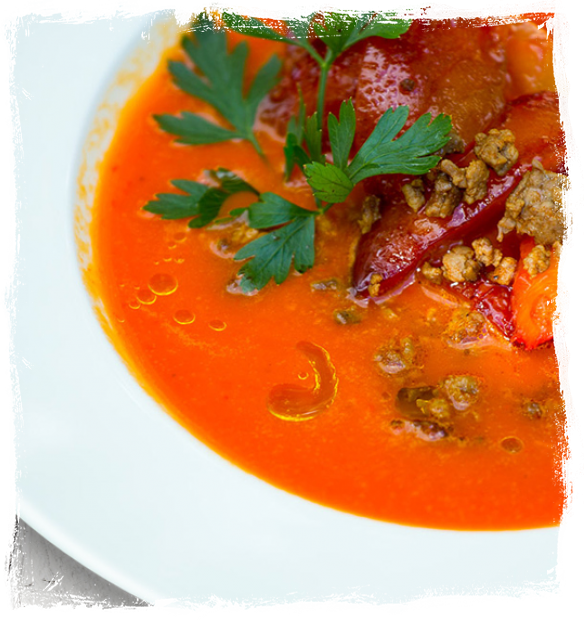 Ingredients
6 large colour peppers
1 red onion
1/2 teaspoon cinnamon
15 large plums
1 tablespoon coconut oil
2 tablespoons cane sugar
1 tablespoon tomato purée
500 g Sokołów minced beef
1 tablespoon olive oil
1/2 teaspoon paprika
1/2 teaspoon smoked paprika
salt, pepper
2-3 l broth
parsley leaves for decoration
 
Preparation
Wash the peppers, remove the core and dice. Peel and finely chop the onion. Boil the broth. Add the peppers, onions and tomato paste, cover and boil for 10-15 minutes. Mix until the texture resembles a smooth cream. Season with salt and pepper to taste. Press the soup through a sieve to get rid of the skins. 
Cut the plums in half and remove the seeds. Heat coconut oil in a saucepan. Add cane sugar with cinnamon and heat for a while. Add plums and simmer for about 15 minutes, stirring constantly. 
Heat olive oil in a pan. Add minced meat and both types of paprika. When the meat is almost done, season it to taste with salt and pepper. 
Pour pepper cream into bowls. Add meat and caramelized plums. Garnish with parsley before serving.