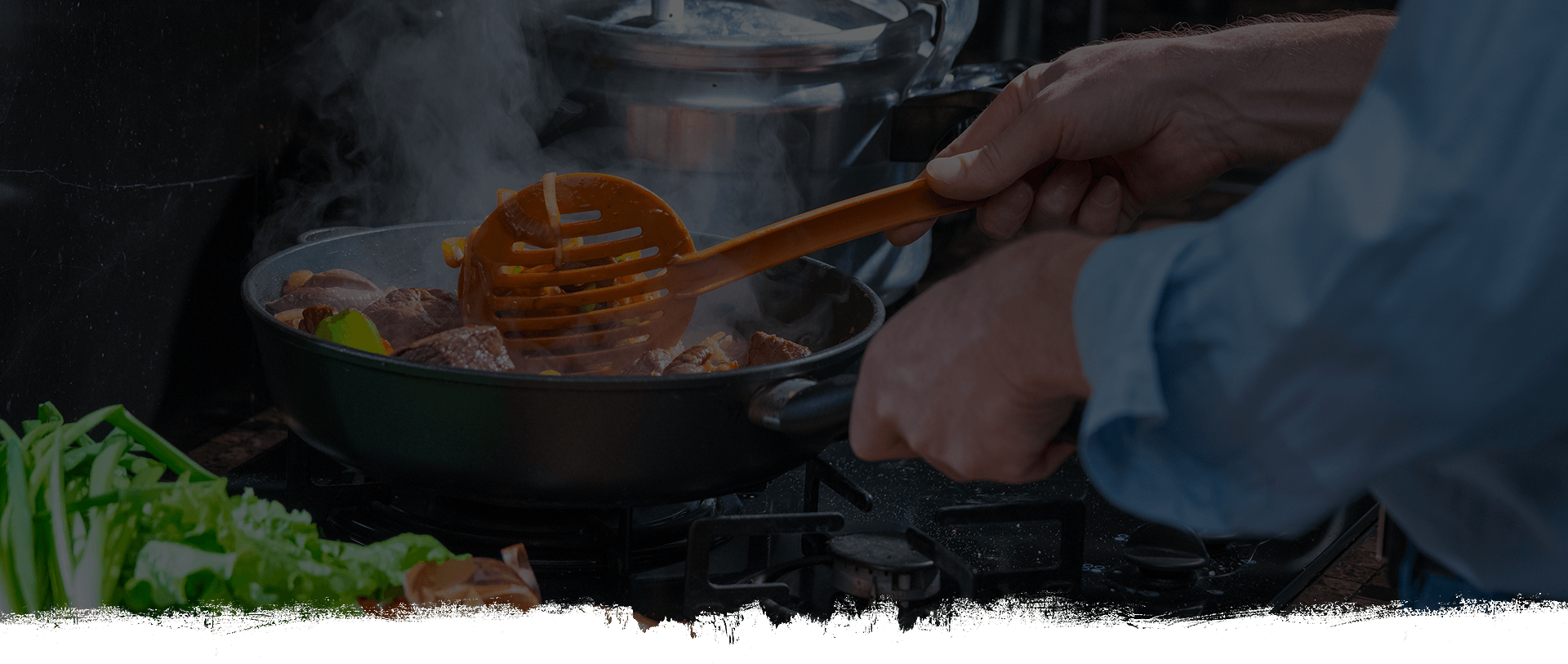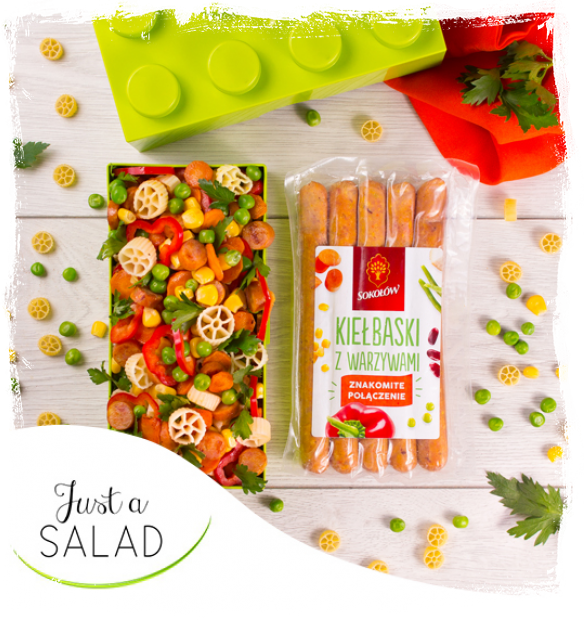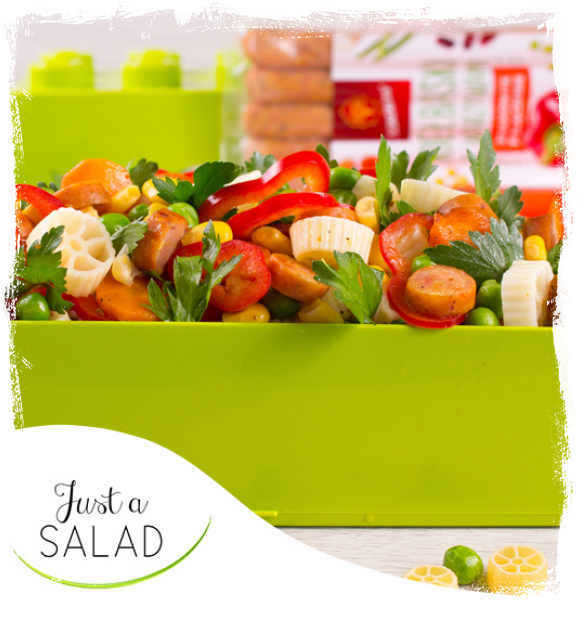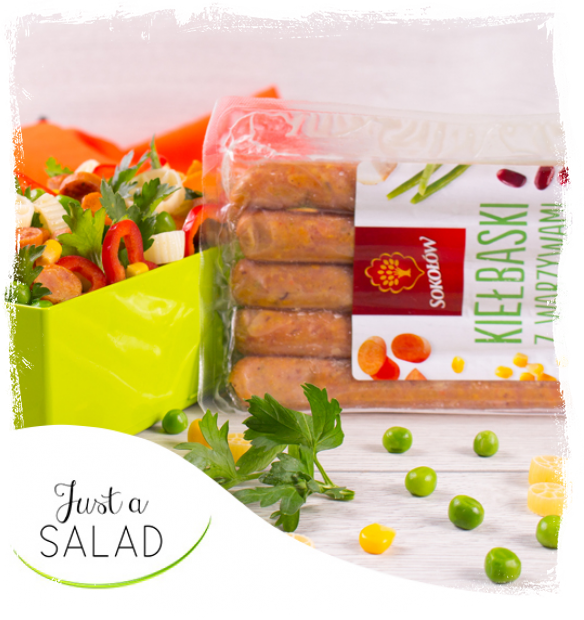 Ingredients
1/2 cup dry pasta
3 Sokołów sausages with vegetables
1 handful parsley leaves
1 carrot 
rapeseed oil for frying
1/2 teaspoon agave syrup
1 pointed pepper
2-3 tablespoons canned corn
2-3 tablespoons frozen green peas 
3 tablespoons olive oil
salt, freshly ground pepper
 
Preparation
Prepare pasta following instructions on the packaging. 
Cut the sausages into slices 5 mm thick, then put on a hot pan and fry, stirring occasionally, until nicely golden brown.
Pell the carrots and cut them into slices approx. 3 mm thick. Then, and put then on a hot pan with a some oil. After about 2 minutes, add a pinch of salt and the agave syrup. Fry for 5-6 minutes, stirring occasionally.
Put peas in boiling, salted water, cook until soft and drain.
Wash pepper, remove the core and slice.
Add the pasta, sausages, carrots, peas, pepper and drained corn to a large bowl. Sprinkle with olive oil, season to taste with pepper and salt, and mix. Put the salad into lunchboxes and sprinkle with parsley leaves.