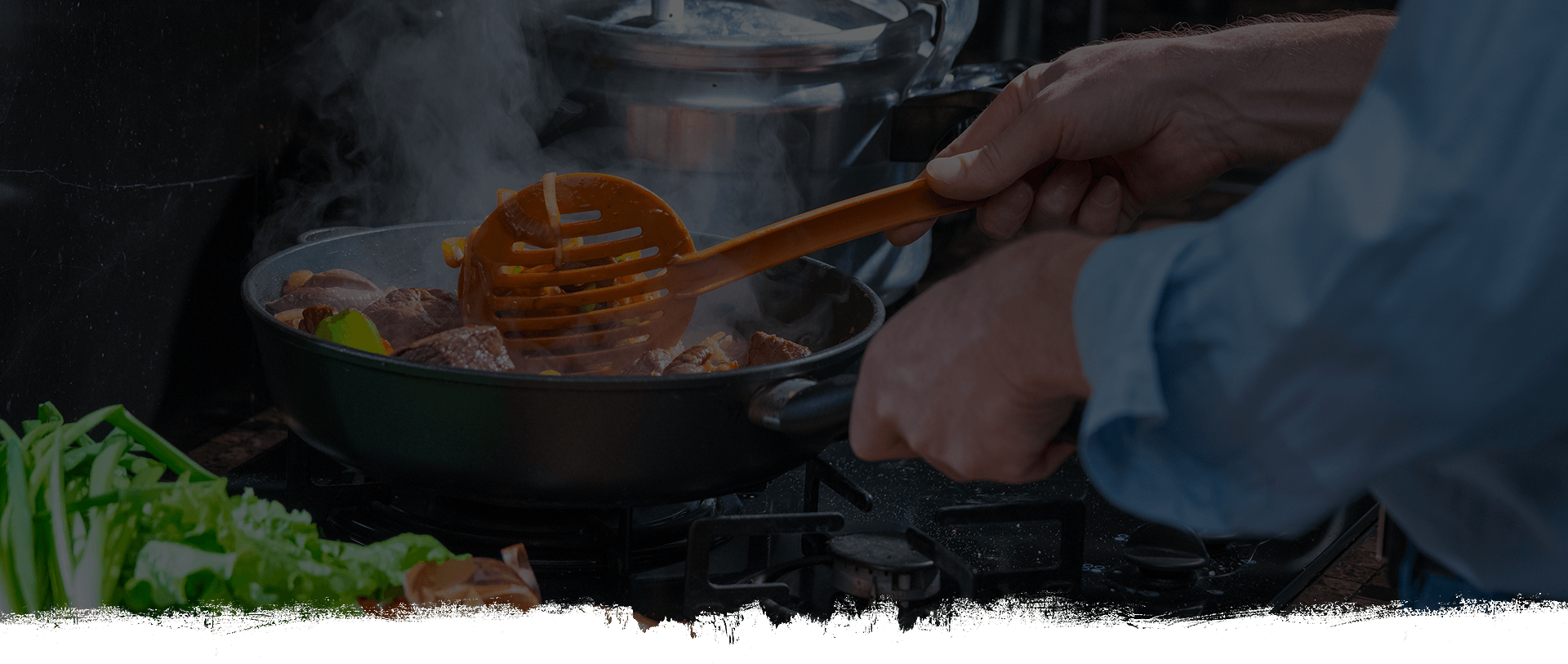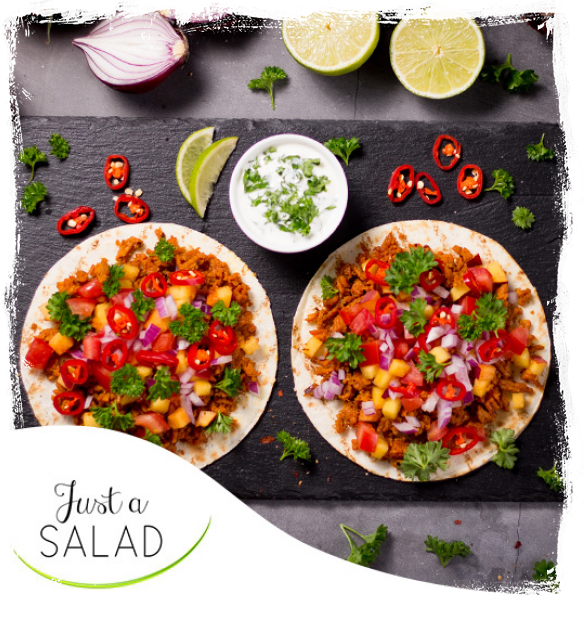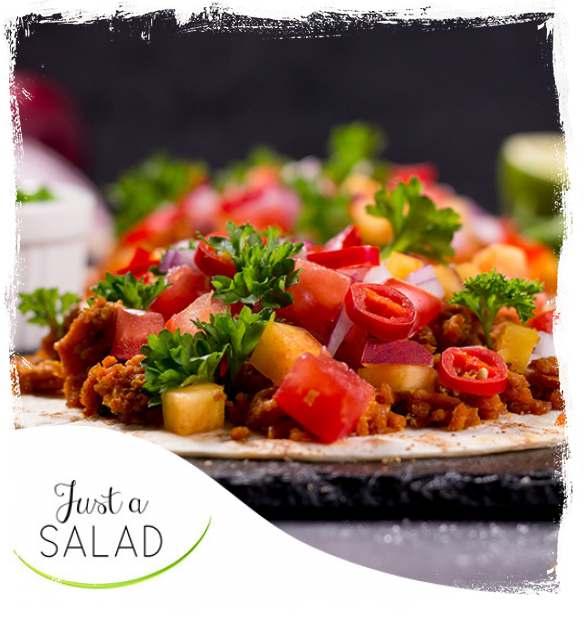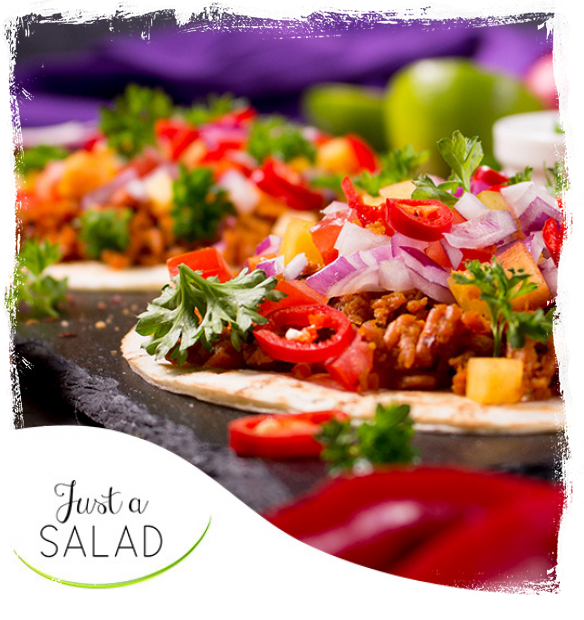 25 minutes
3 persons
easy
Ingredients
6 tortillas (approximately 12 cm in diameter)
1 packaging "Z Gruntu Dobre" vegan mince
4-5 tablespoons olive oil for frying
1 thin leek (white part)
1 level teaspoon cumin
1/2 teaspoon hot paprika
salt, freshly ground pepper
3 small tomatoes
2 small peaches
1 large red onion
juice from 1/3 lime
1 tablespoon olive oil + some for frying
1 chilli pepper
parsley leaves for decoration
Sauce:

4 tablespoons thick natural yoghurt
2-3 tablespoons chopped parsley leaves
1 clove garlic 
juice from 2/3 lime
Himalayan salt
 
Preparation
Prepare sauce: crush garlic in a press and mix with other ingredients. 
Finely chop the leek and put it in a pan with hot oil. Chop the vegan mince with a knife. When the leek has glazed, add the mince and spices and fry for a few minutes, stirring frequently, until the ingredients have browned nicely.
Cut the tomatoes in half, core and pat dry with a paper towel, then dice. Dice the onion and peaches and mix with the tomatoes, lime juice, oil and a pinch of salt.
Cut the chilli pepper into thin slices. Brown the tortillas on both sides in a dry frying pan. Top the tortillas with the vegan mince, tomato salsa and chilli peppers. Garnish with parsley. Serve with yoghurt sauce.