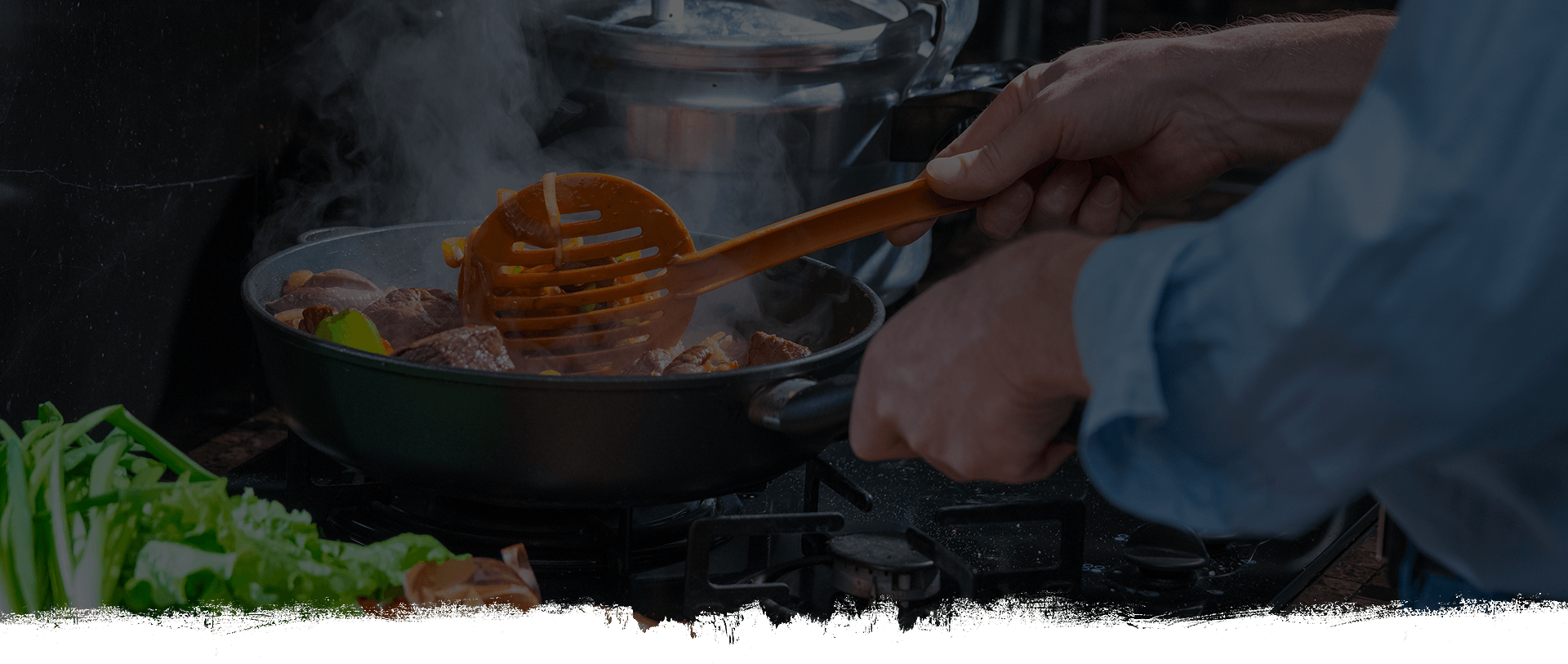 POST-EASTER FOOD IN A PASTRY CRUST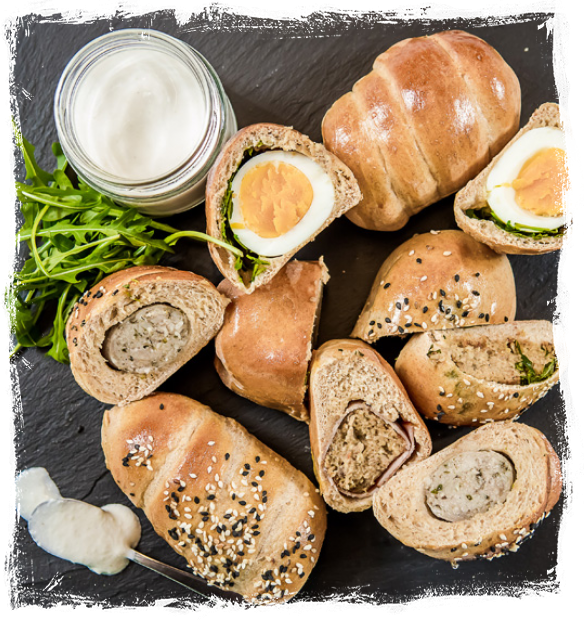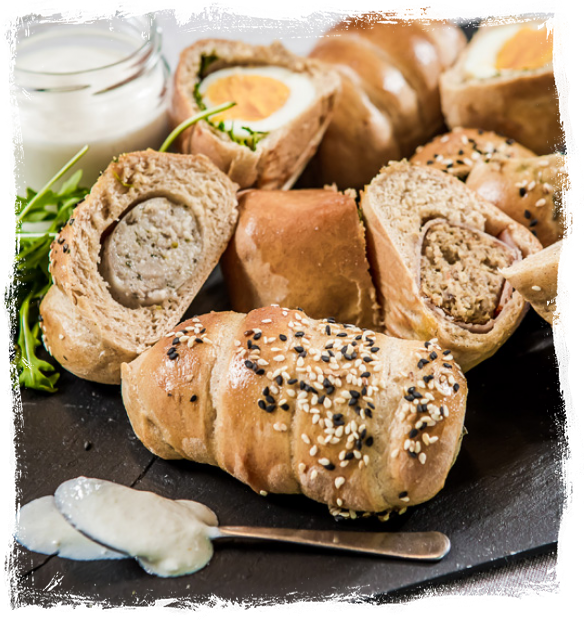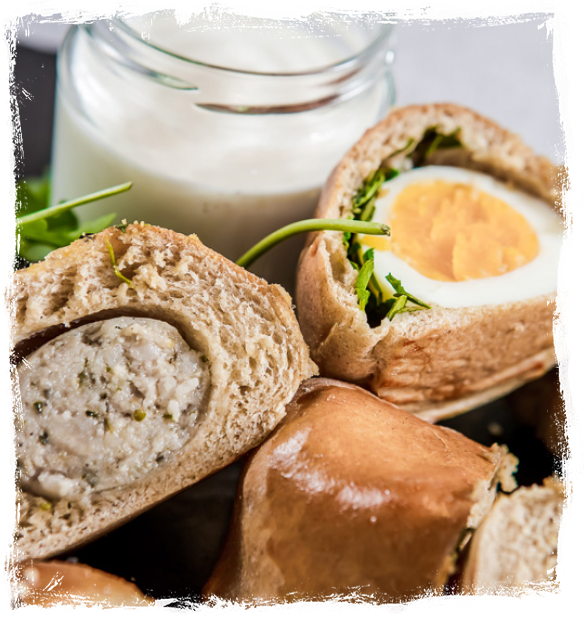 90 minutes
20 people
easy
Ingredients
Dough:

400 g lukewarm water
15 g yeast
1 teaspoon sugar
700-750 g wheat flour
1 level teaspoon salt
Extras:
pate
slices of ham
white sausages
hard-boiled eggs 
handful rocket
Sauce:
tartar sauce or horseradish combined with sour cream
 
Preparation
Dissolve yeast and sugar in the water. Add flour, salt and mix and then knead by hand until the dough is smooth and elastic. Form a ball, place it in a bowl, cover with plastic wrap and let stand for 40 minutes in a warm place. 
Next, divide the dough into 60 g portions, and use a rolling pin to slightly roll out the dough on a surface sprinkled with flour. Put various extras on each piece of dough and wrap it. Glue the edges of the dough carefully together, place on a baking tray lined with baking paper. Allow to rise for another 15 minutes. Bake in a preheated oven for 20-25 minutes at 200°C.
Serve with sauce.
Remember: the raw white sausage needs to be steamed, not boiled!
Place in boiling water, cover with a lid.
Steam for approx. 15 minutes.