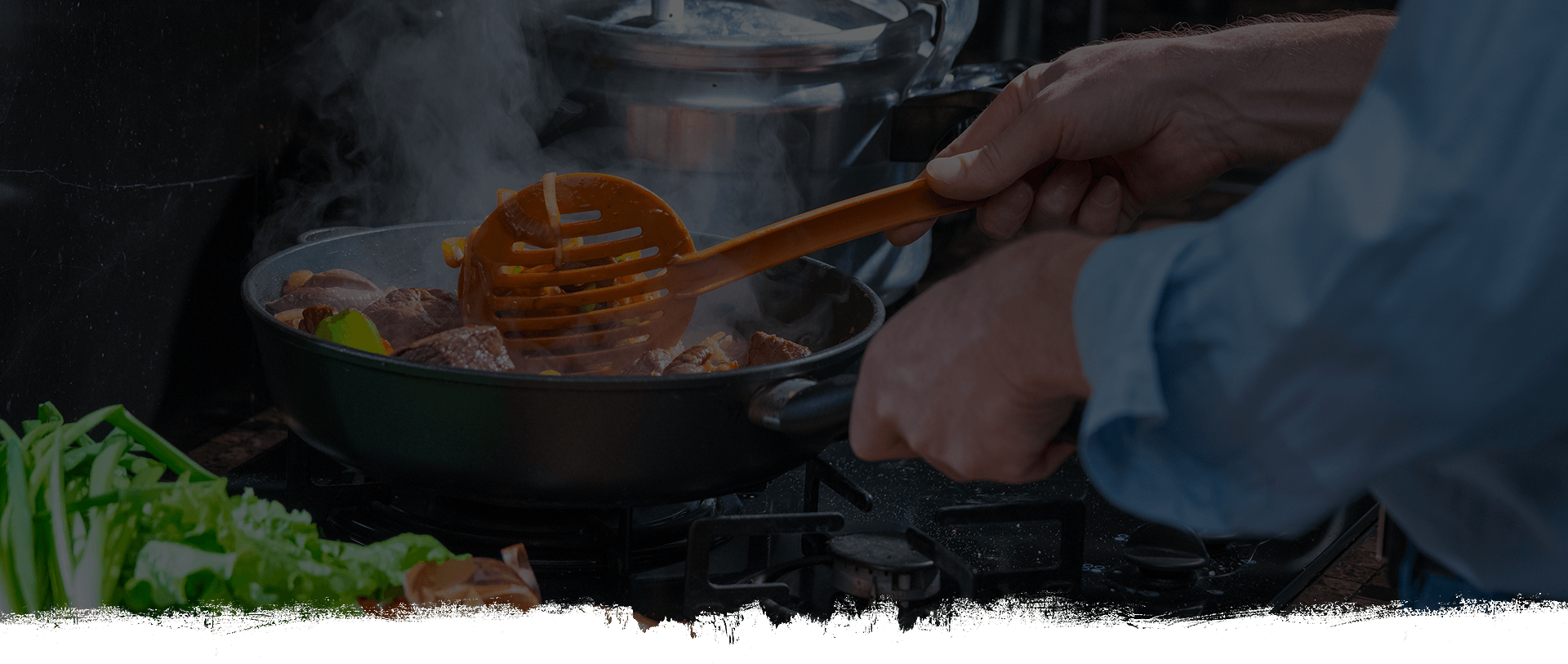 POST-HOLIDAY ZERO WASTE WITH NATURRINO PÂTÉ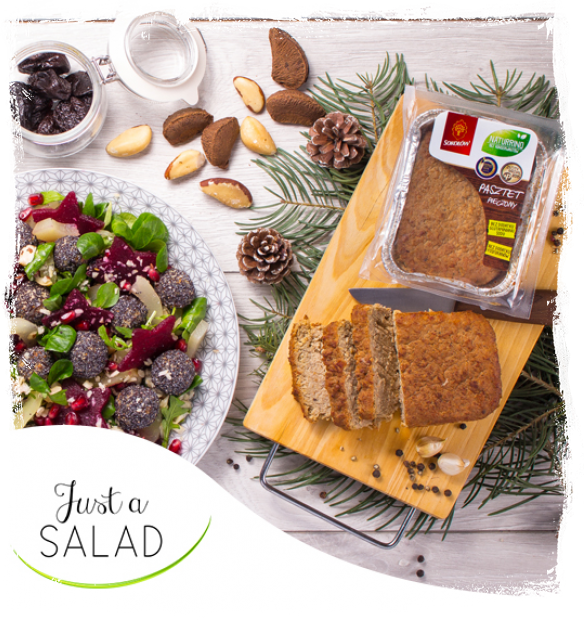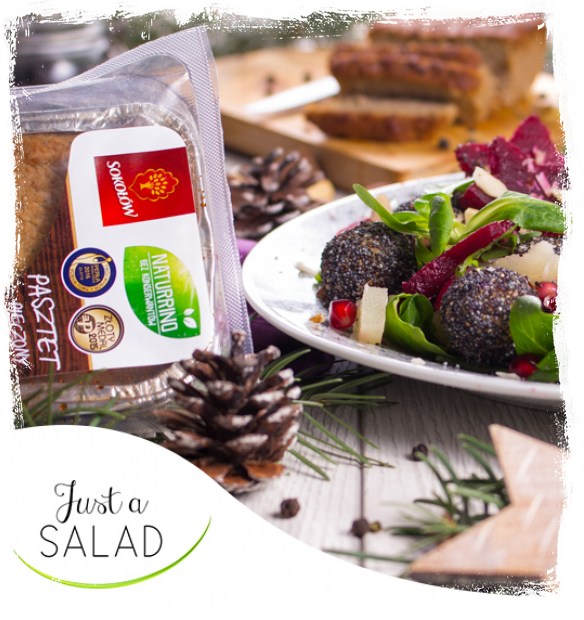 Ingredients
Salad:

2 handfuls corn salad
1 packaging Naturrino Baked Pâté
2-3 tablespoons blue poppy seeds
2 small cooked beets
3 pear halves in vinegar
1/2 pomegranate
4 Brazil nuts
2-3 prunes
Dressing:

5-6 tablespoons rapeseed oil
1 clove garlic
2 teaspoons honey
1 teaspoon honey mustard
2 tablespoons white wine vinegar 
salt, freshly ground pepper
 
Preparation
Crush garlic in a press and mix with other dressing ingredients.
Crush pâté with a fork and mix with finely chopped prunes. Make balls from the paste with a diameter of about 1 cm (it's best to do it while wearing gloves), and then roll them in the poppy seeds.
Cut beets into small pieces with a knife or use a cookie cutter to make stars. 
Cut pears cut into half moons. Use a spoon to remove pomegranate seeds. Finely chop Brazil nuts.
On a platter put alternately the corn salad, beet, pear, poppy seed pâté balls pate and pomegranate seeds. Pour dressing and finally sprinkle chopped Brazil nuts.