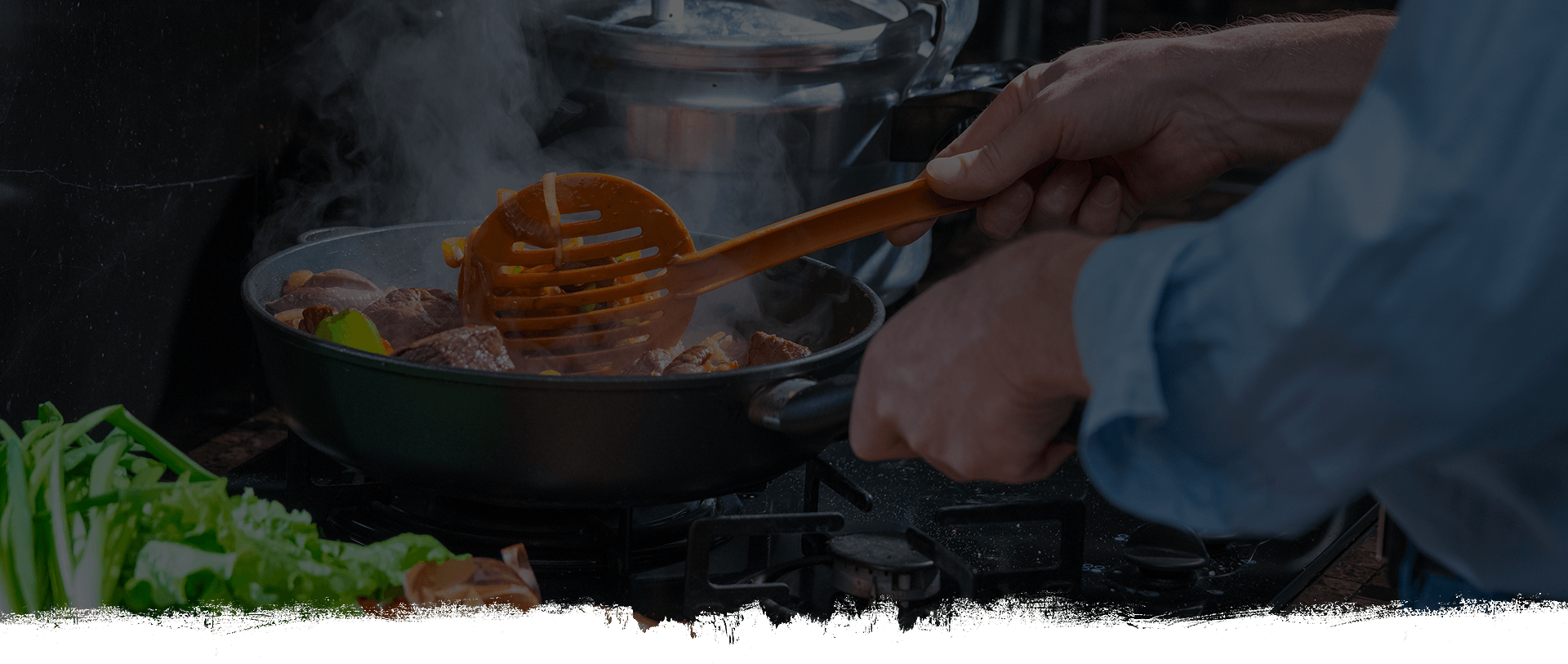 PUDDING WITH SWEET CHILLI SAUCE AND ORIENTAL SALAD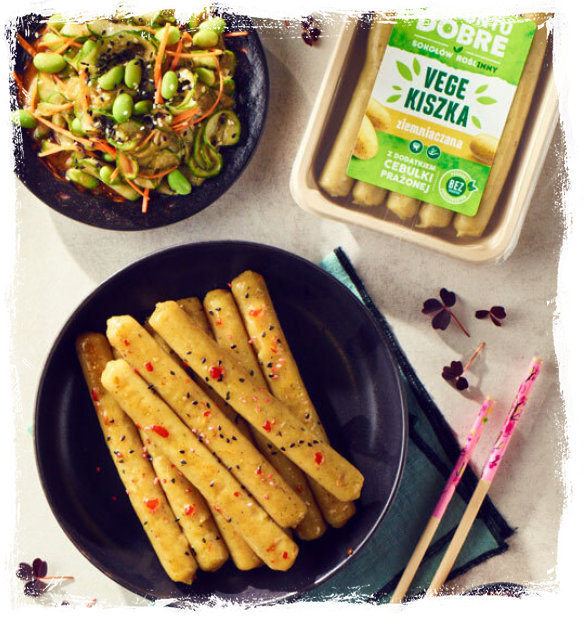 Ingredients
3 tablespoons sweet chilli sauce
1 packaging Z Gruntu Dobre potato pudding
2 cucumbers
300 g frozen edamame beans
2 carrots
1 tablespoons sesame seeds
Sauce:
2 and half tablespoons miso paste
2 tablespoons rice vinegar
1 tablespoon grated ginger
1 tablespoon maple syrup
1 tablespoons sesame oil
2 teaspoons lemon juice
1/2 teaspoon soy sauce 
water
 
Preparation
Put the miso paste in a bowl, add 1 and 1/2 tablespoons of hot water, stir until the paste dissolves and add the rest of the sauce ingredients. Mix again. 
Cut the cucumbers into thin slices and the carrots into matchsticks. Pour boiling water over the beans. Put the vegetables into a large bowl, add the sauce and mix. 
Brush the pudding with chilli sauce and set aside for 10 minutes, then fry in a grill pan or on the grill. 
Sprinkle with sesame seeds and serve with salad.