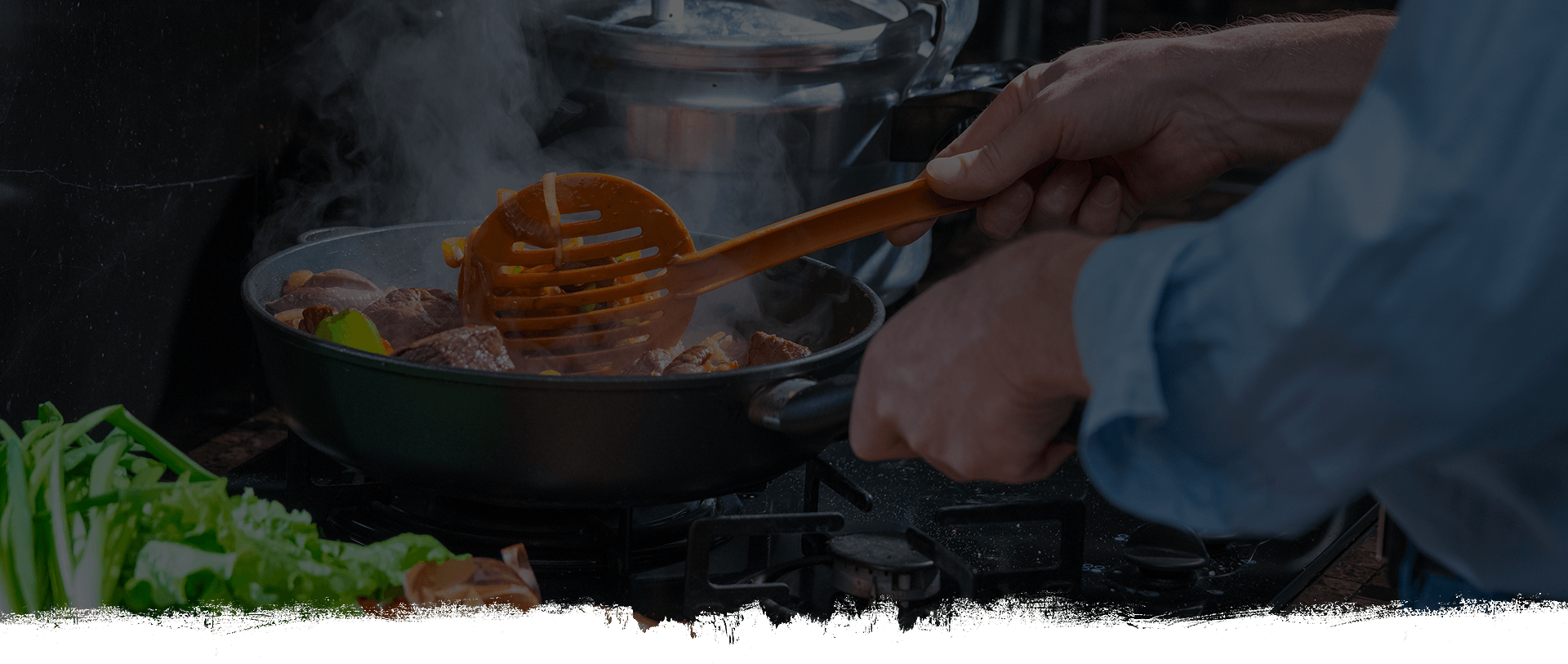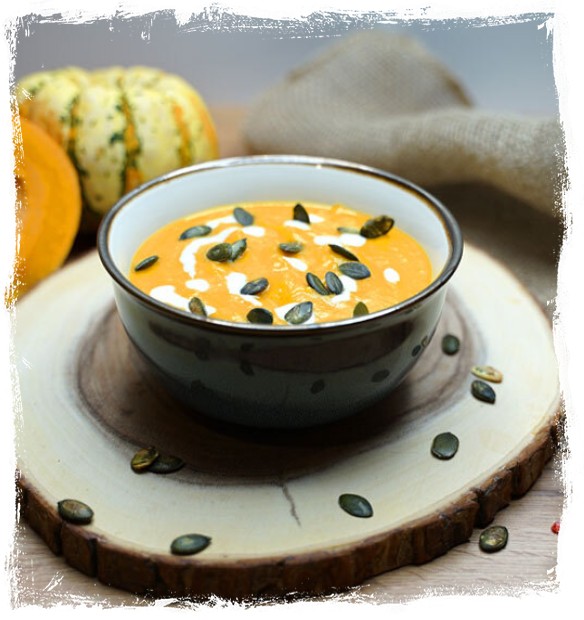 Ingredients
1/2 kg pumpkin
100 g carrots
1 onion
50 g butter
100 g Sokołów beef-vegetable broth
400 ml water
pumpkin seeds
sour cream 36%
1/2 chilli pepper
salt, pepper
 
Preparation
Cut the pumpkin into quarters and bake at 180°C for 15-20 minutes. 
Meanwhile, fry the chopped onions and carrots in butter. Add broth concentrate, chilli peppers and water. 
Once the pumpkin is roasted, separate the pulp from the skin. Add the pulp to the broth and boil for a while. Then blend until smooth and season with salt and pepper. 
Serve with roasted pumpkin seeds and sour cream.