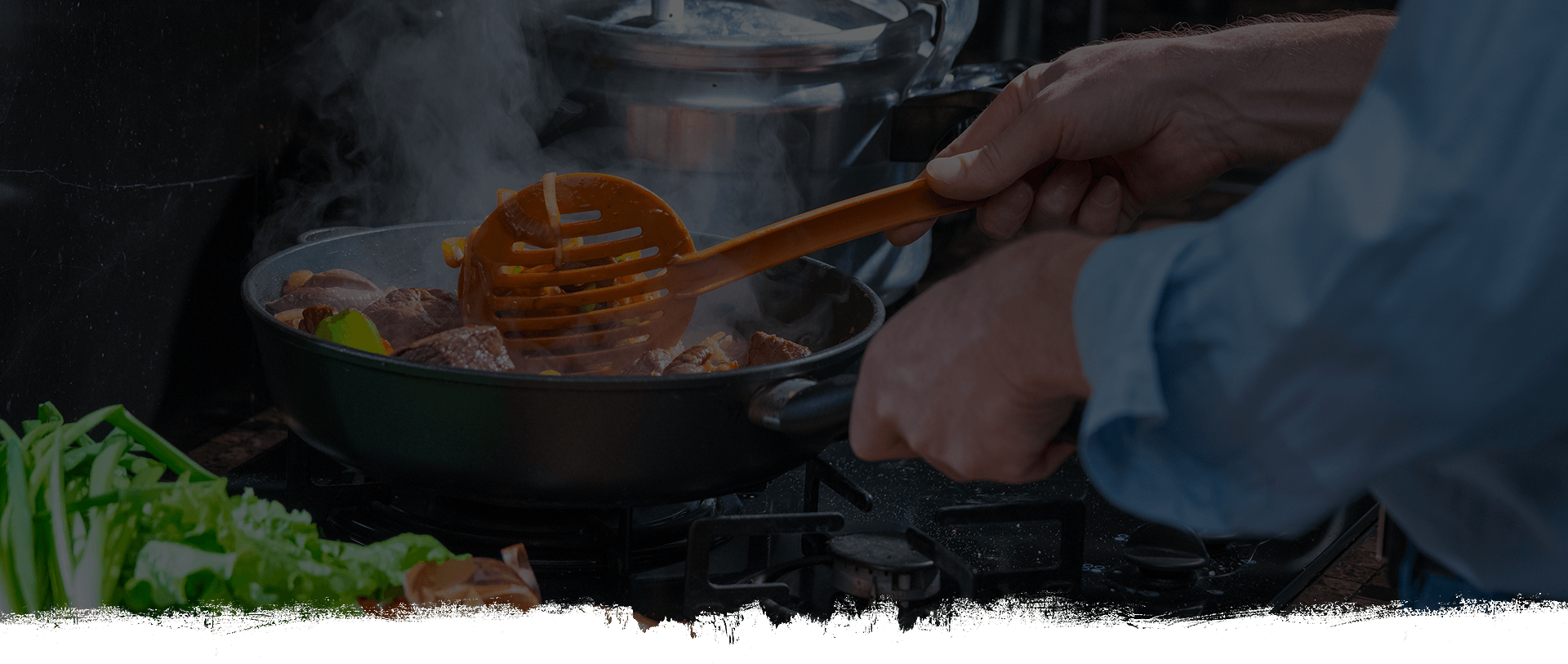 THE RECIPE IS NOT AS BLACK AS IT IS PAINTED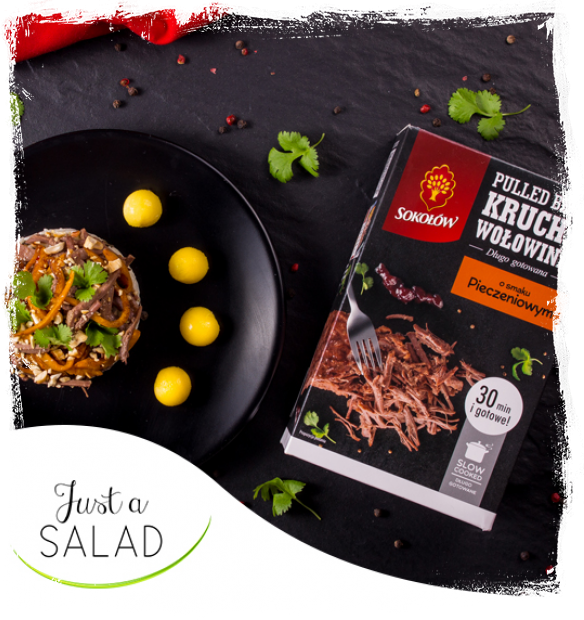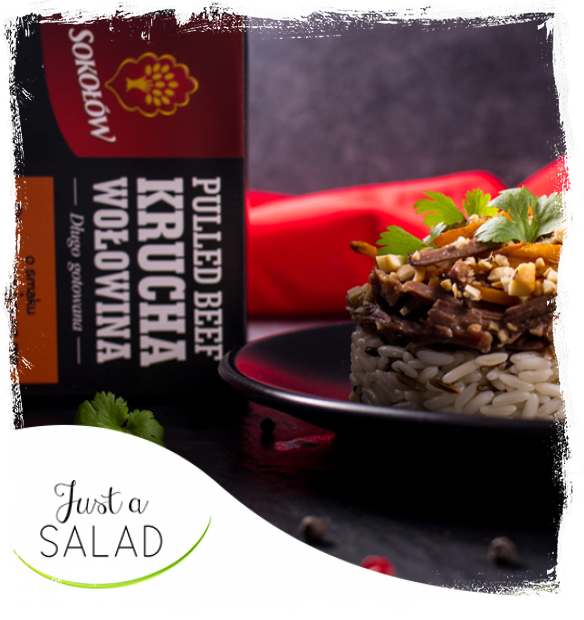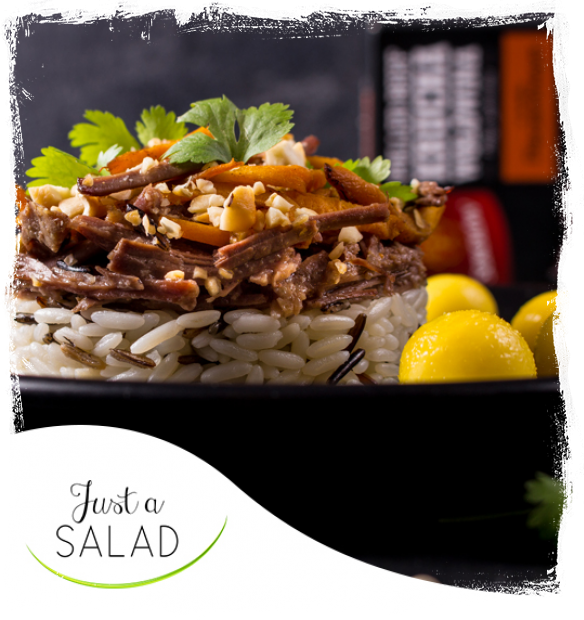 Ingredients
100 g parboiled rice 
Himalayan salt
1 tablespoon peanut oil
150 g raw Hokkaido pumpkin piece 
1 tablespoon clarified butter
pinch ground chilli flakes
180 g Pulled Beef — Sokołów roast-flavoured tender beef
1 small mango fruit
10 cashews
1 handful coriander leaves
 
Preparation
Boil rice in salted water, drain, set aside to cool down and mix with peanut oil. 
Prepare beef as per instruction on packaging (put meat into foil and bake for 30 minutes in 220°C). When the meat cools down, remove it from the packaging, cut off a piece needed for the salad and divide it into smaller fragments using a fork while simultaneously pouring the gravy left over from baking over the fibres.
Fry cashews on a dry pan, then chop them finely. Cut the pumpkin into thin strips resembling strands of pasta. Put pumpkin on a hot frying pan with clarified butter, season with salt and ground chilli flakes and fry for 5-6 minutes stirring occasionally, until the pumpkin ribbons are soft and golden.
Peel the mango and use a special tool to cut it into balls or just dice it using a knife.
Use food rings to create "towers" by lying the layers in the following order: rice, beef, pumpkin pasta, cashews and coriander leaves. Serve mango as an addition to the salad. The diced mango can serve as one of the layers in the salad (put them on beef and cover with pumpkin). Remove culinary rings before serving.