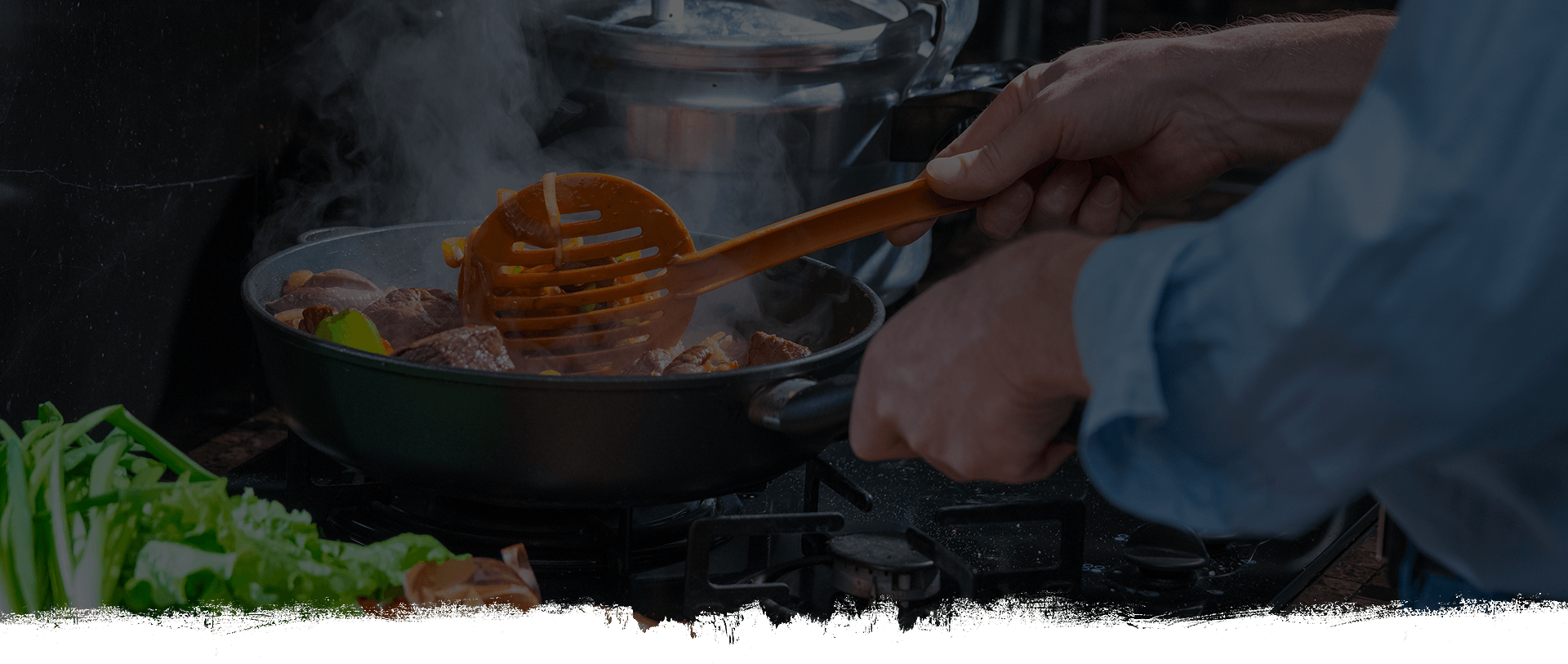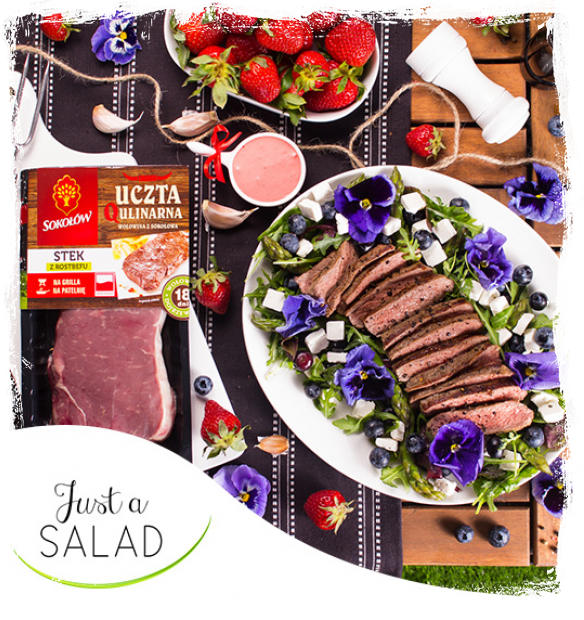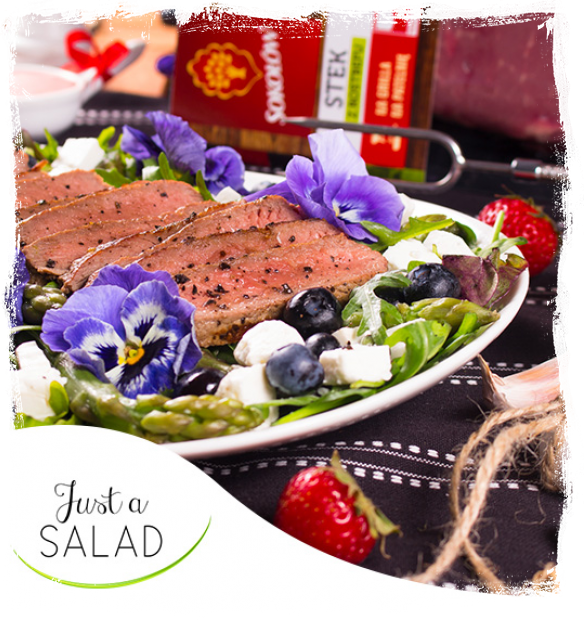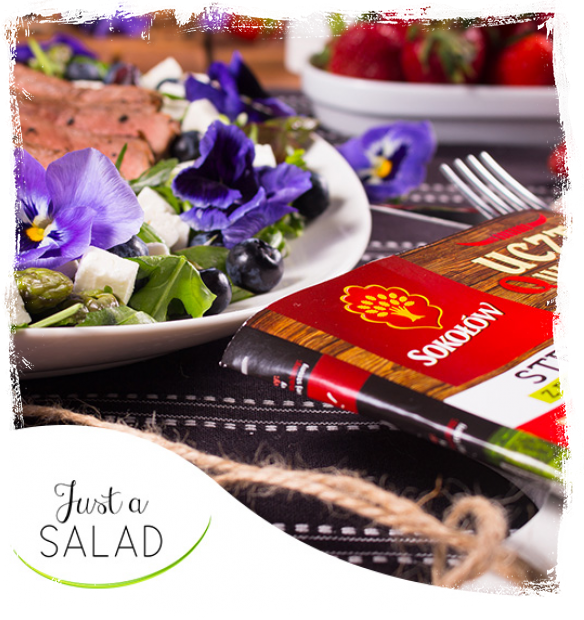 Ingredients
Salad:
2 large handfuls rocket 
1 tablespoon grape seed oil
1 Uczta Qulinarna roast beef steak (ca. 340 g) 
150 g feta cheese
3/4 cup tall huckleberry
1/2 bunch green asparagus 
pinch of sugar
pansies for decoration
oil for grilling
salt, freshly ground pepper
Sauce:
4-5 tablespoons grape seed oil
3-4 strawberries
1 tablespoon white wine vinegar
1 teaspoon maple syrup
1 clove garlic
salt, freshly ground pepper
 
Preparation
Mix dressing ingredients using a blender until homogeneous (use oil to regulate thickness of the sauce).
Remove hard ends from asparagus, boil in salted water with added sugar for 5 minutes, then pour cold water over them and cut into 3 pieces. Cut feta cheese into cubes.
Remove meat from the fridge 15 minutes before grilling. A short moment before putting the steak on the grill, smear the meat with oil and sprinkle with salt and pepper. Next, put the steak on a hot grill and grill it on both sides until done to taste. Remove meat from grill and set aside for a couple of minutes to rest, then slice.
Along the edge of the dish, put alternately rocket sprinkled with grape seed oil, asparagus, huckleberries and feta cheese. In the middle, put rocket leaves and sliced meat. Decorate with pansies. Serve sauce separately.​