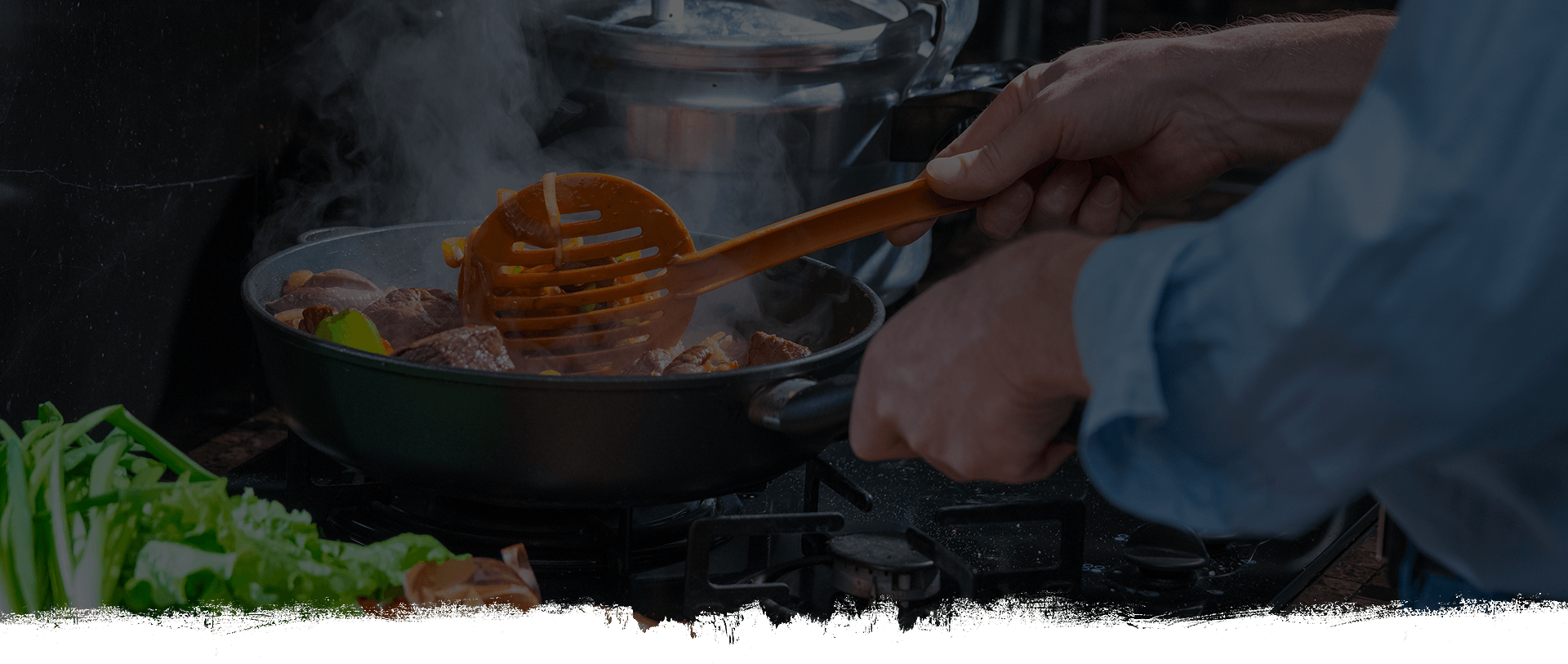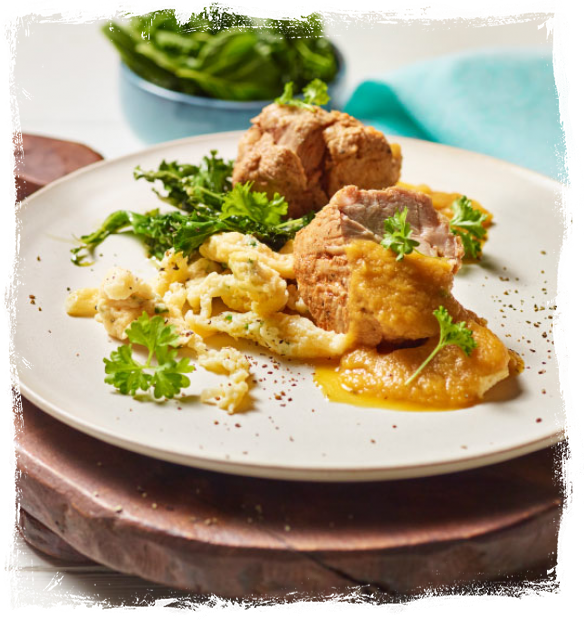 150 minutes
2 people
medium
Ingredients
600 g veal neck
1 carrot
1 onion
2 cloves garlic
1 parsley
1 small celery 
1/2 glass broth

Marinade:

1 teaspoon sweet paprika 
5 bay leaves
5 grains allspice
1 teaspoon dried garlic
2 tablespoons Sarepta mustard
olive oil
salt, pepper

Boiled dumplings:

2 eggs 
120 g wheat flour
1-2 tablespoons chopped chives
pinch of salt

Additionally:

handful kale leaves
1 clove garlic
rapeseed oil
salt, pepper
 
Preparation
Coat the veal in spices and mustard. Set aside for 1 hour.
Peel and dice the vegetables. Wrap the meat and the vegetables in an aluminium foil. Put in an oven preheated to 180°C and bake for 90-120 minutes until the veal is tender. 
After baking, remove the foil. Boil the baked vegetables and the gravy in the broth. Next, use a blender to mix them until homogeneous and season with salt and pepper.
Wash the kale, cut off the thick stems and cut the leaves into pieces. Fry with the garlic crushed in a press. Season to taste with salt and pepper. 
Prepare dumplings: mix the eggs, the flour and finely chopped chives. Use a spoon to put the dough into a boiling, salted water. Boil for a short time. Serve veal with gravy, dumplings and fried kale.