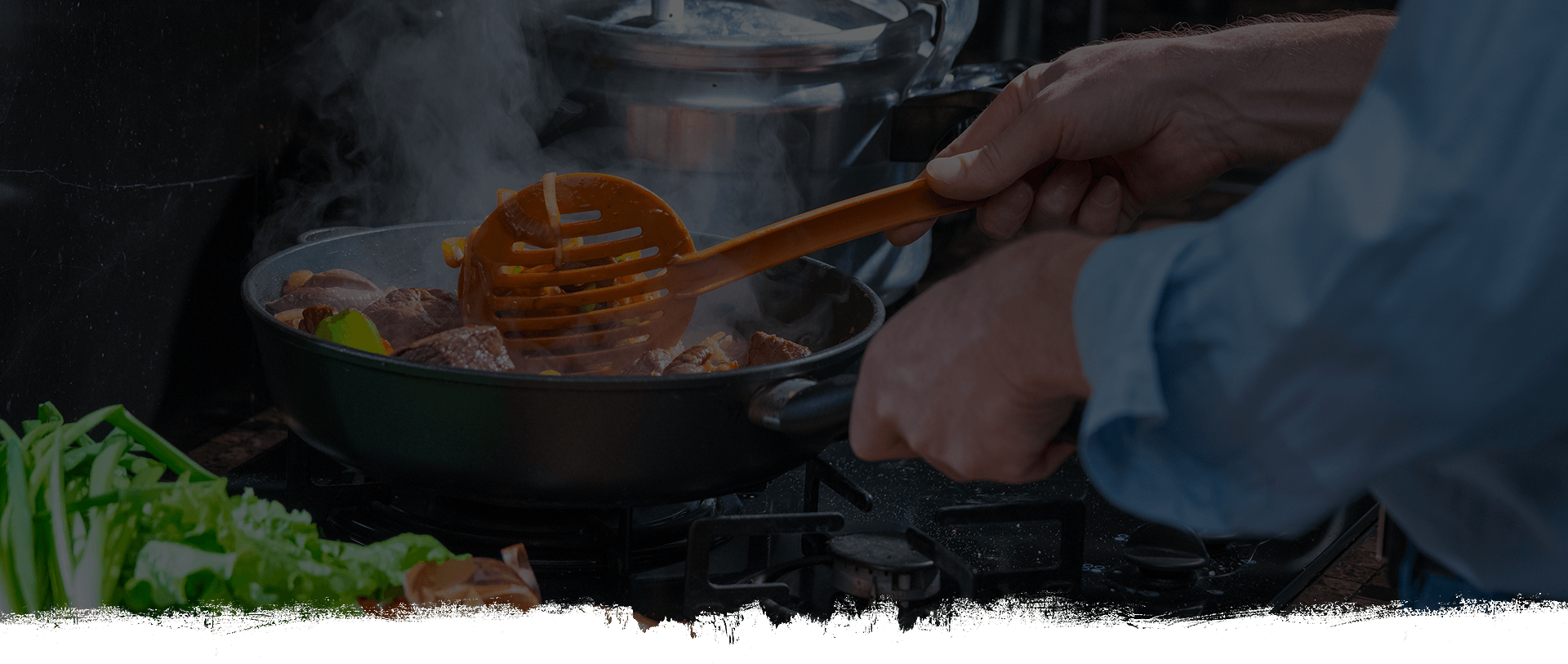 SALAD WITH COUSCOUS AND BEETROOT JUICE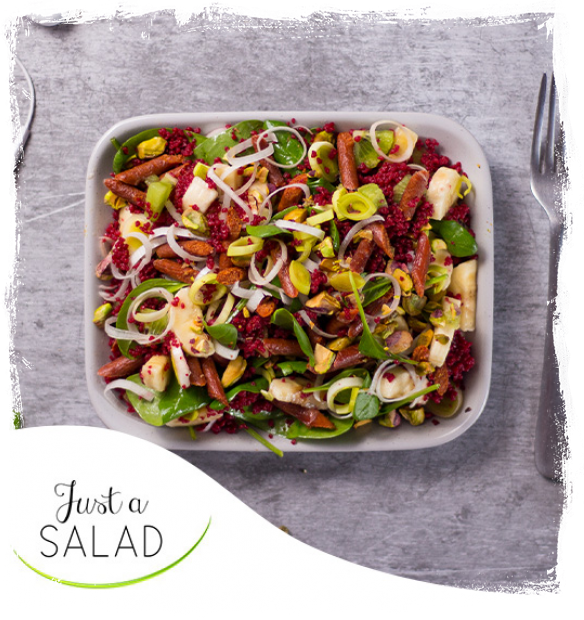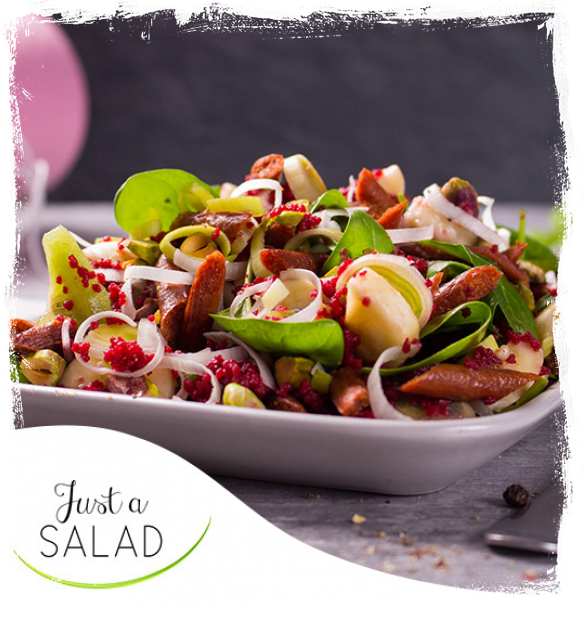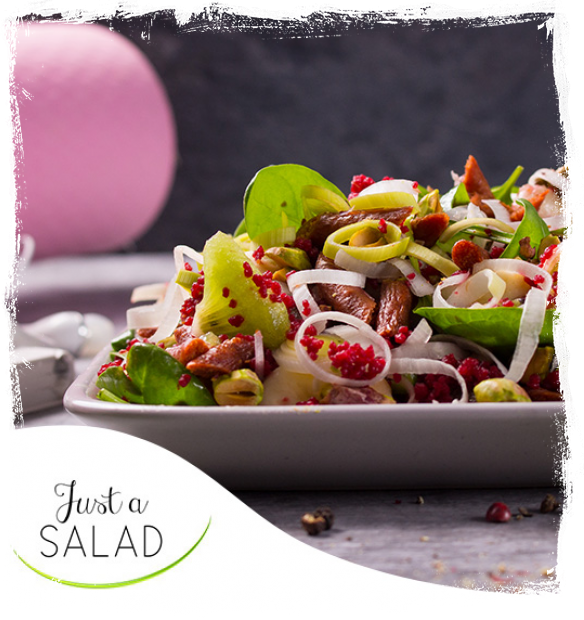 20 minutes
2 persons
easy
Ingredients
Salad: 

1 packaging "Z Gruntu Dobre" Vege Snack Classic
1/3 glass wholegrain couscous
2/3 glass beetroot juice
1/2 small chilli pepper
1 handful corn salad
1 banana 
1 teaspoon lemon juice
2 kiwi fruits
1 thin leek (white part - 10 cm)
1-2 tablespoons peeled pistachios
Dressing:

2 tablespoons grapeseed oil
2 tablespoons hemp oil
1 clove garlic
1 teaspoon agave syrup
1 tablespoon white wine vinegar
1 pinch ground chilli flakes
salt, freshly ground pepper
 
Preparation
Mix dressing ingredients using a blender until homogeneous.
Bring the beetroot juice to the boil. Pour couscous into a bowl. Add a pinch of salt Pour the juice over the ingredients (so that it reaches about 1 cm above the level of the groats), cover and set aside for 6 minutes to allow the groats to swell. After this time, mix the glued grains with a fork and combine with half of the prepared dressing.
Peel the kiwi and banana, cut into half slices and drizzle with lemon juice. Cut the leek into thin slices. Cut the vege snack diagonally, obtaining pieces about 1.5 cm long. Chop the pistachios.
On a platter put alternately all the salad ingredients, then pour the remaining dressing.