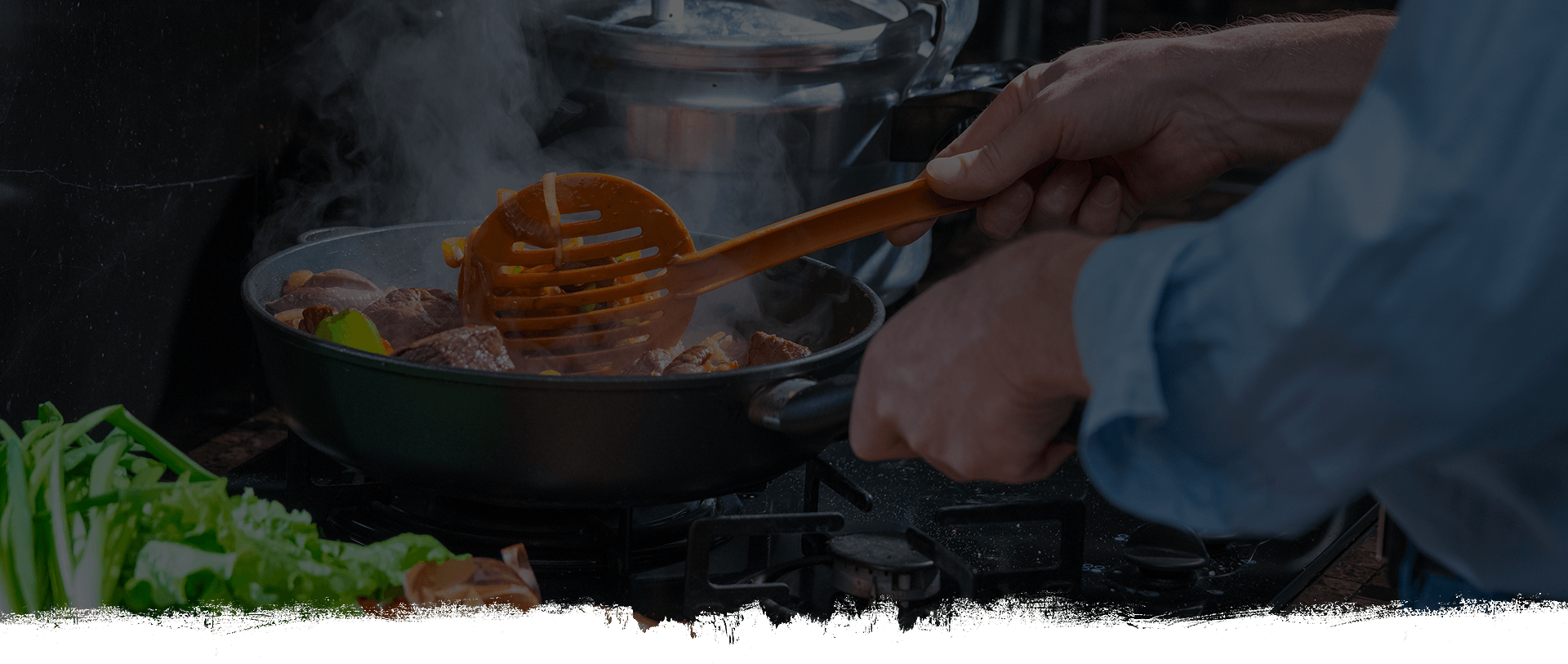 SALAD WITH GRILLED SAUSAGE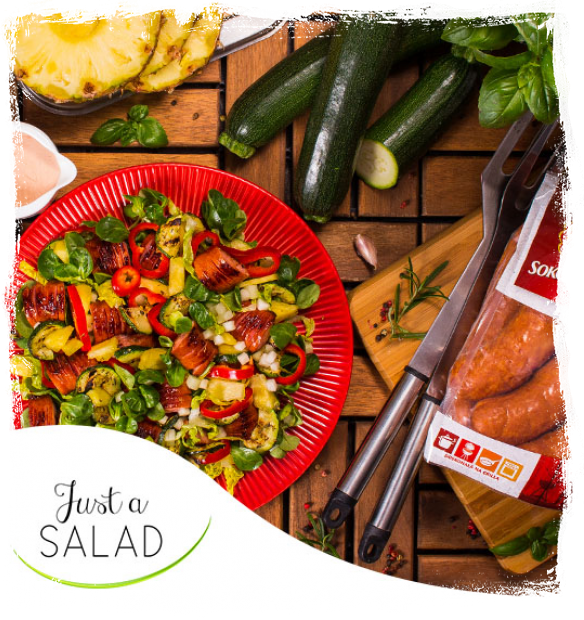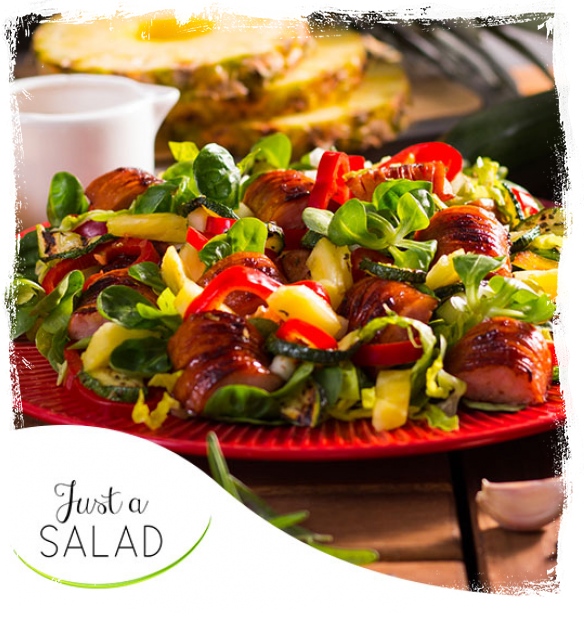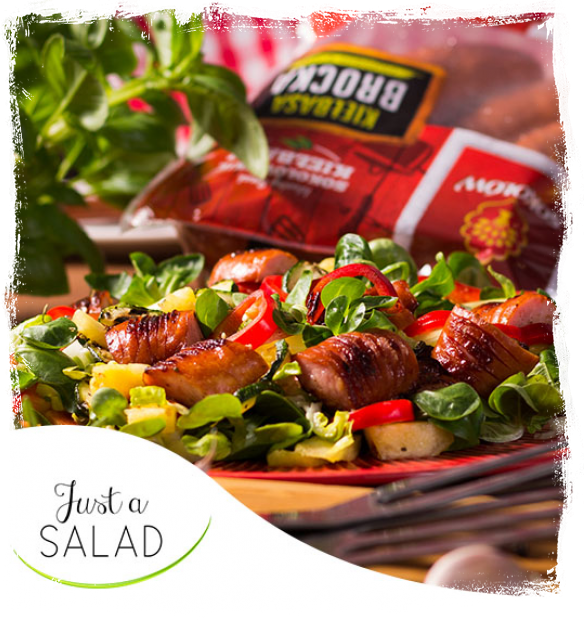 Ingredients
Salad:
1 large handful corn salad
2-3 large leaves Romaine lettuce
2 Sokołów brocka sausages
1/2 courgette 
1/2 tablespoon rapeseed oil
Pinch of herbes de Provence
salt
2 slices fresh pineapple
1 pointed pepper
1/2 small turnip
1-2 tablespoons olive oil
Sauce:
2 tablespoons ketchup
1 tablespoon mayonnaise
1 clove garlic
freshly ground coloured pepper
 
Preparation
Crush garlic using a press, mix with mayonnaise and ketchup, add season with pepper. Cut sausages into pieces 2 cm long and mark them with a sharp knife. Grill sausages on an aluminium foil plate until golden on both sides.
Slice courgette into equal slices, smear them with oil and season with herbs and a little bit of salt. Grill directly on the grate or on a aluminium foil plate, until golden. When ready, remove slices from the grill, cut them in halves if they are large.
Peel pineapple slices, remove hard core, the cut them into small triangles or strips. Cut turnip into cubes. Remove the core form the pepper and cut it into pieces. On a dish put alternately all salad ingredients. Sprinkle with olive oil. Serve sauce separately.​