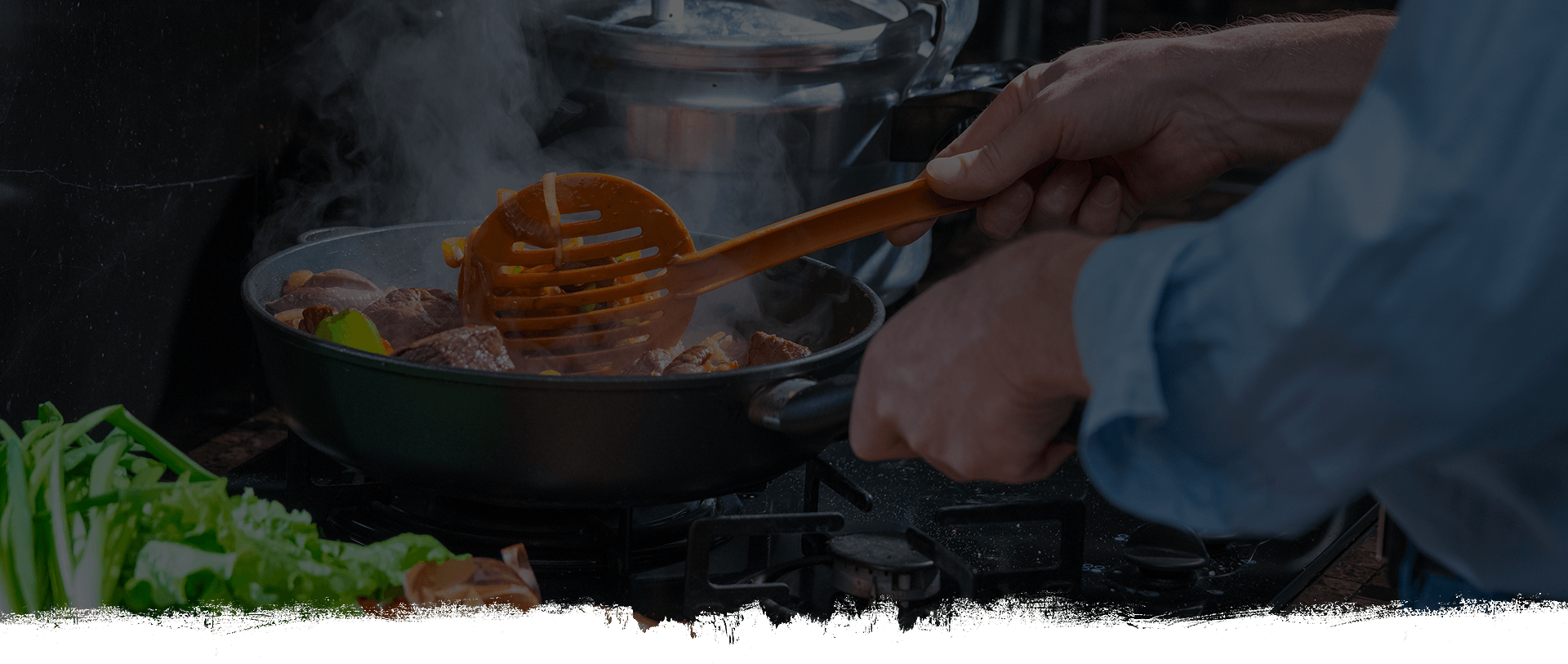 SALAD WITH PUMPKIN, RICE AND PEPPERS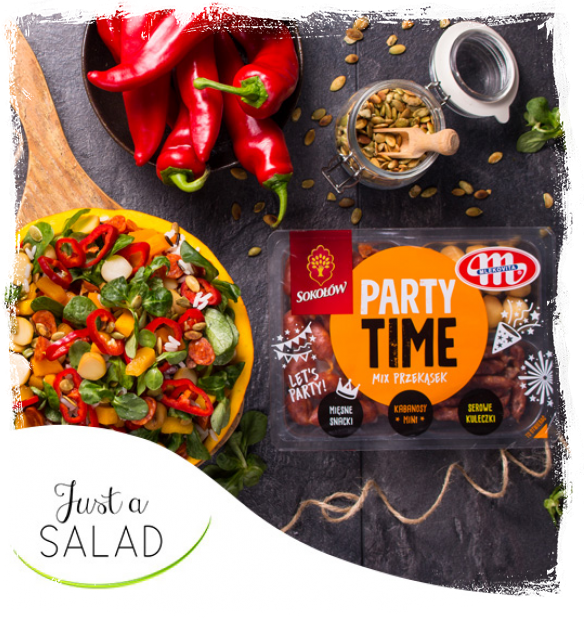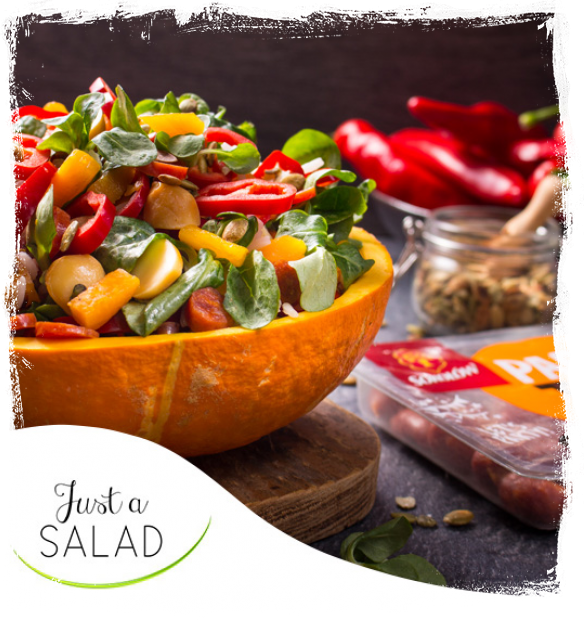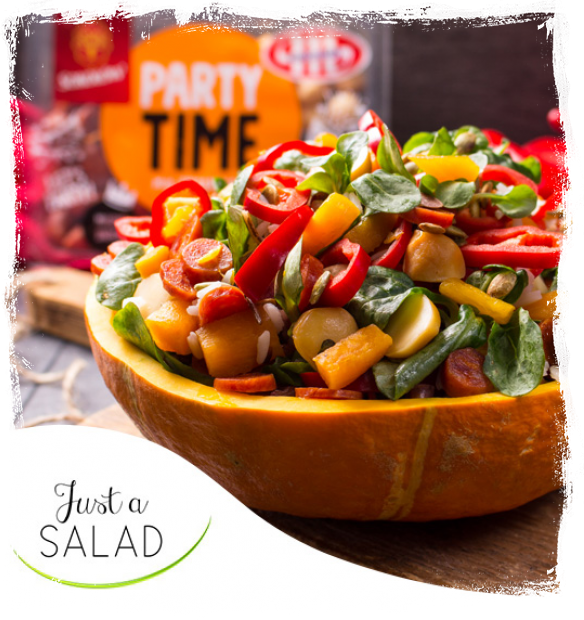 Ingredients
Salad:

2 large handfuls corn salad
100 g basmati rice
1 packaging Sokołów Party Time snack mix
1 cup pickled dessert pumpkin
2 pointed peppers
Dressing:

3 tablespoons olive oil
3 tablespoons rapeseed oil
1 large clove garlic
2 teaspoons honey
1 level teaspoon hot mustard
2 tablespoons white wine vinegar
1/2 teaspoon curry
Salt and freshly ground pepper
 
Preparation
Mix all dressing ingredients with a blender until homogenous.
Prepare rice following the instructions on the packaging. Fry pumpkin seeds on a dry pan.
Drain the pumpkin. Wash peppers, remove the cores and slice.
Cut chorizo and kabanos sausages with coloured pepper (from the Party Mix packaging) into thin slices. Cut cheese balls into halves.
Put all salad ingredients alternately on a platter, pour the dressing. The salad can also be served in a hollowed-out pumpkin.