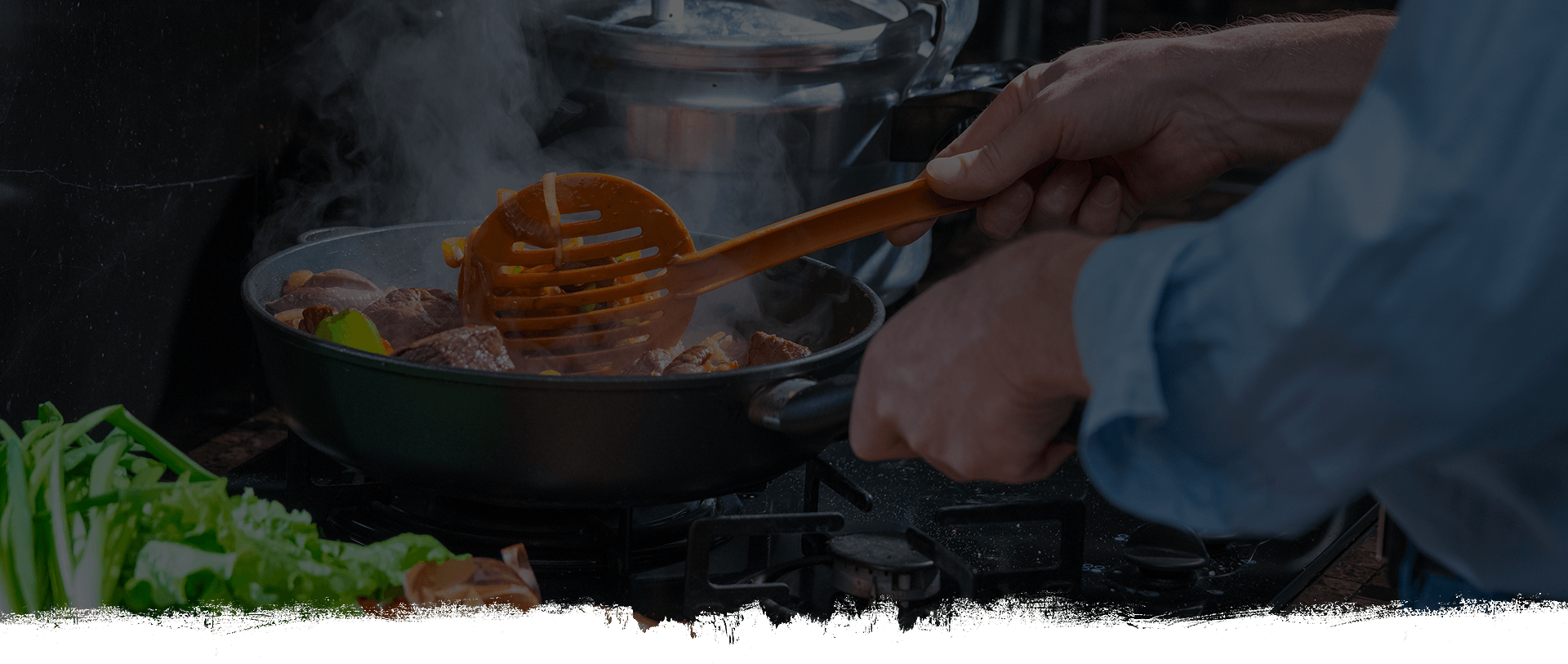 SALAD WITH SAUSAGES AND BULGUR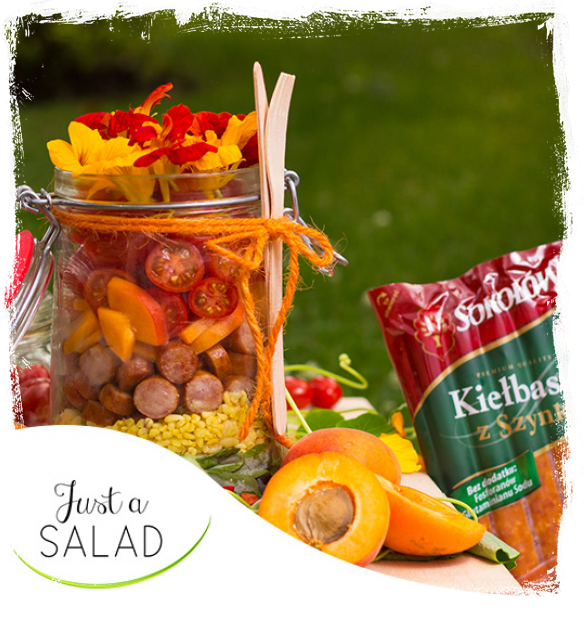 Ingredients
Salad:
1 handful spinach leaves
1/3 glass dry bulgur
3 Sokołów ham sausages
3 apricots
10 cherry tomatoes
1 handful nasturtium flowers
Dressing:
3-4 tablespoons rapeseed oil
1 level teaspoon curry
salt, freshly ground pepper
 
Preparation
Mix all dressing ingredients thoroughly. Boil bulgur as per instructions on packaging, wait until it cools down and add to the dressing.
Remove seeds from apricots and dice them. Slice ham sausages, then put on a hot pan and fry stirring occasionally until nicely golden brown. Cut tomatoes into halves.
On a bottom of a jar or bowl put spinach leaves then successively: bulgur, sausages, apricots and tomatoes. Decorate with nasturtium flowers.