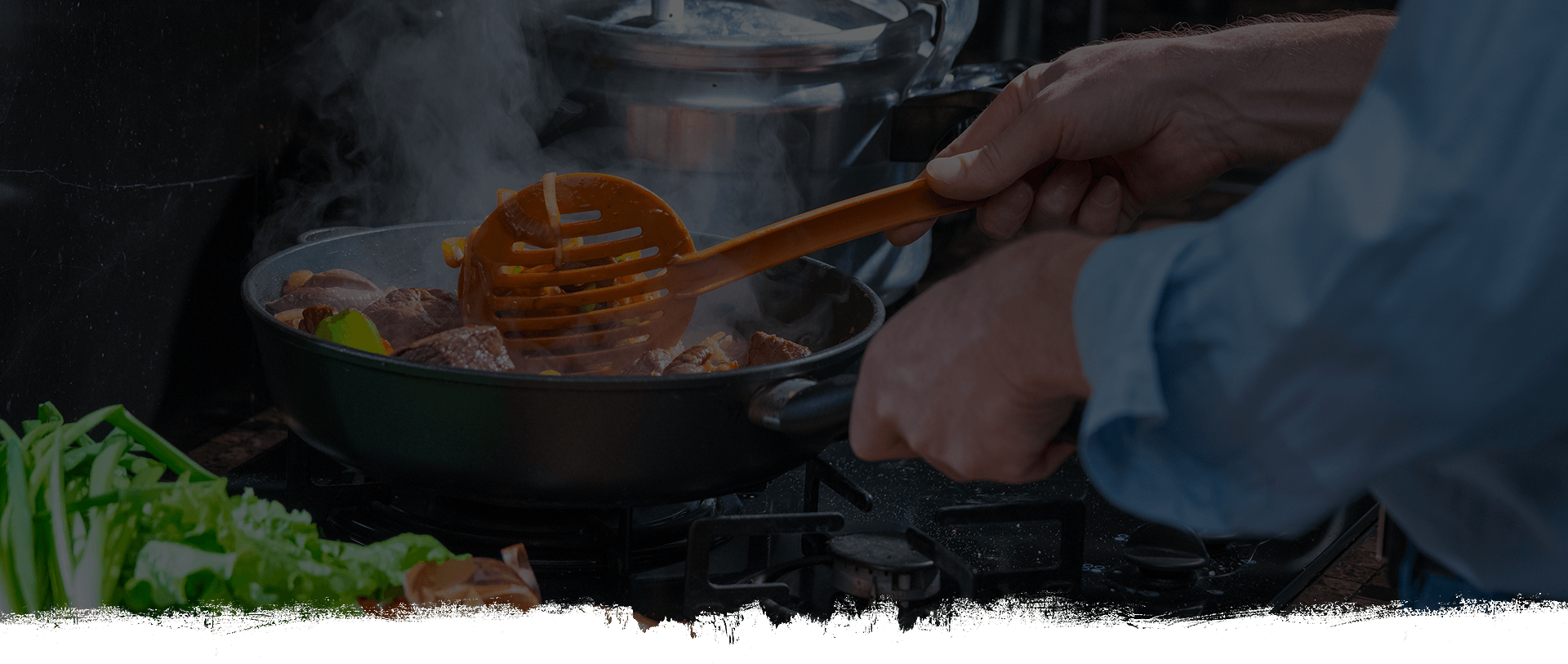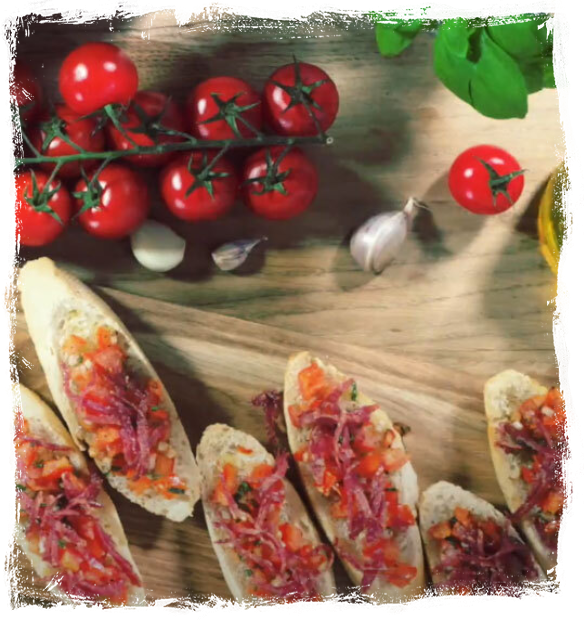 Ingredients
1 packaging Sokołów Salami Milano 
1 wheat baguette
2 tomatoes
1 shallot
a couple leaves fresh basil
25 ml olive oil + some for drizzling
salt, pepper
 
Preparation
Quarter the tomatoes and, after removing the seeds, chop into small cubes. Finely chop the shallots and basil and add to the tomatoes. Add olive oil. Mix the ingredients and season salt and pepper. Cut the salami into strips.
Slice the baguette into 1 cm thick diagonal pieces, and place on a baking tray. Sprinkle bread with olive oil. Top all the slices with tomatoes, onions, and basil. Sprinkle tops with salami. 
Place bruschetta in an oven preheated to 200℃ and bake for 5 minutes. Sprinkle hot bread with olive oil.