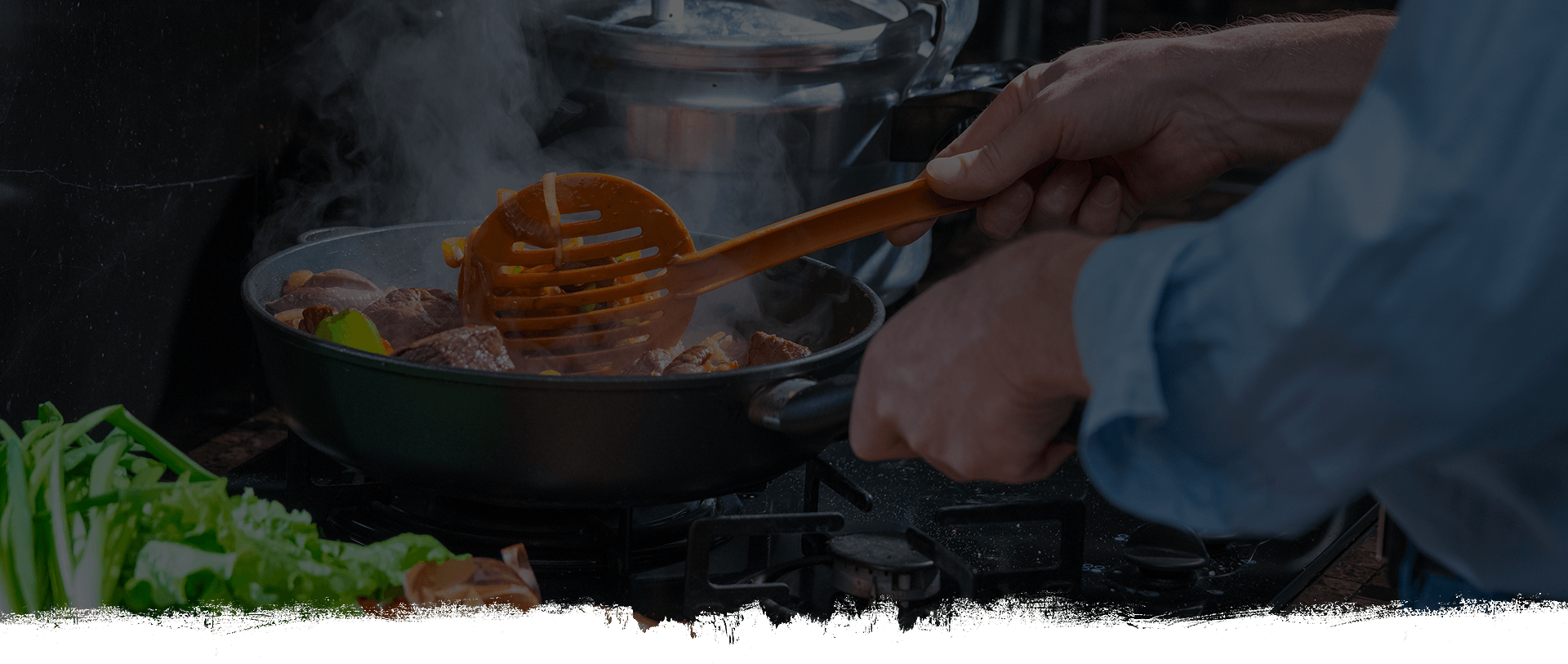 SAUSAGES WITH LENTILS AND PEPPER DIP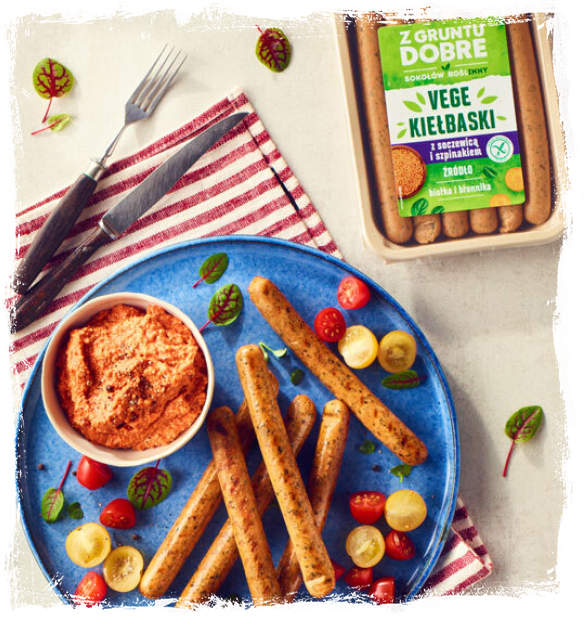 Ingredients
1 packaging Z Gruntu Dobre sausages with lentils and spinach
3 red peppers
200 g cashews
3-4 tablespoons tahini paste
3 cloves garlic
1/2 teaspoon salt
1/2 teaspoon smoked paprika
pinch chilli flakes
salt, pepper
frying oil
 
Preparation
Bake the peppers for about 25-30 minutes in an oven preheated to 180°C until the skin turns black. Cool in a bowl covered with foil - to make the skin easier to peel. Once cooled, peel the peppers, and remove the seed nests. 
Put the cashews in a bowl and pour hot water over them, then set aside for 30 minutes. Drain and transfer to a blender along with the peeled peppers and the rest of the ingredients (except the sausages). 
Blend to a smooth paste and serve with fried or grilled sausages.