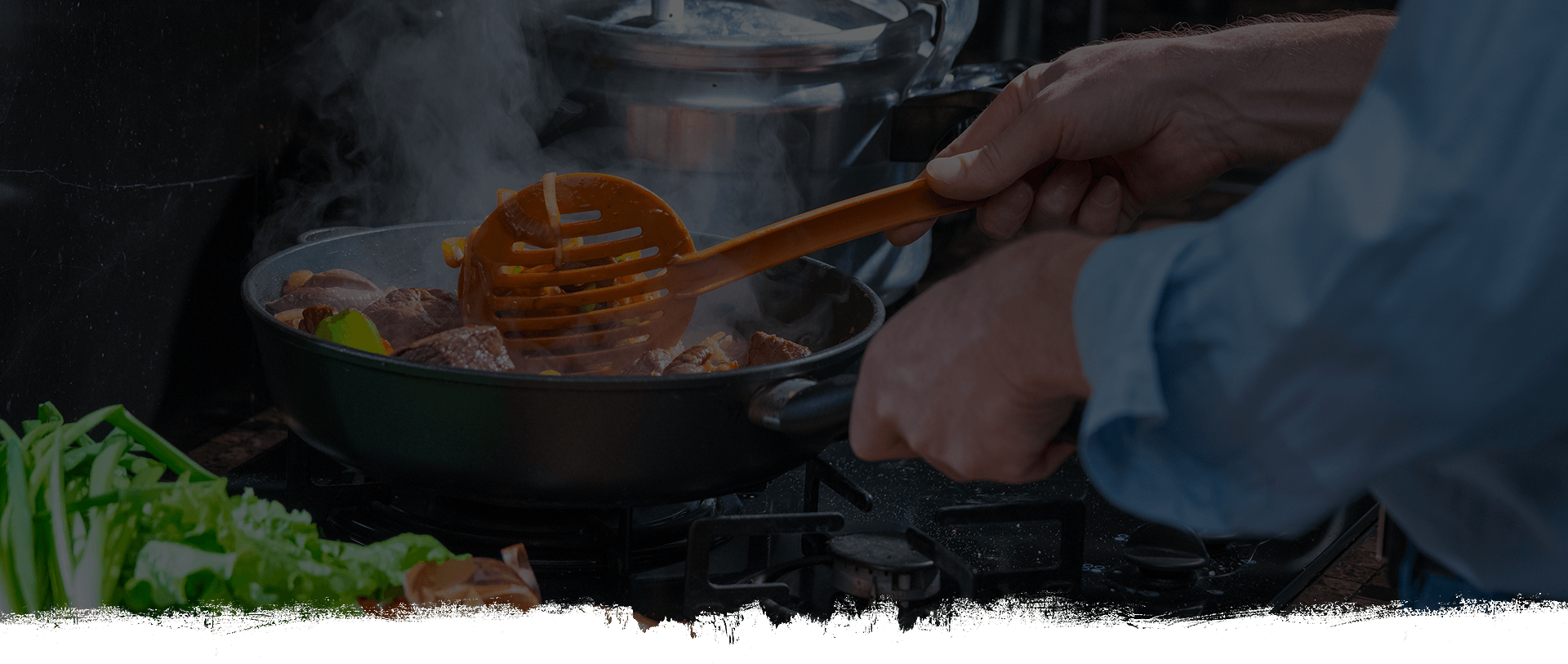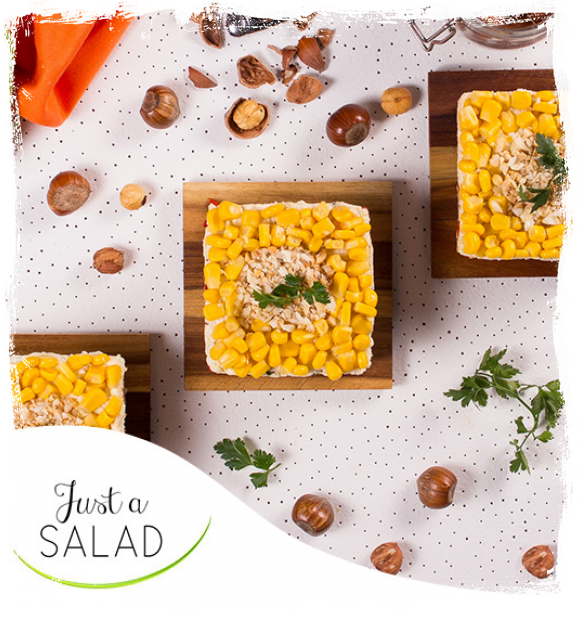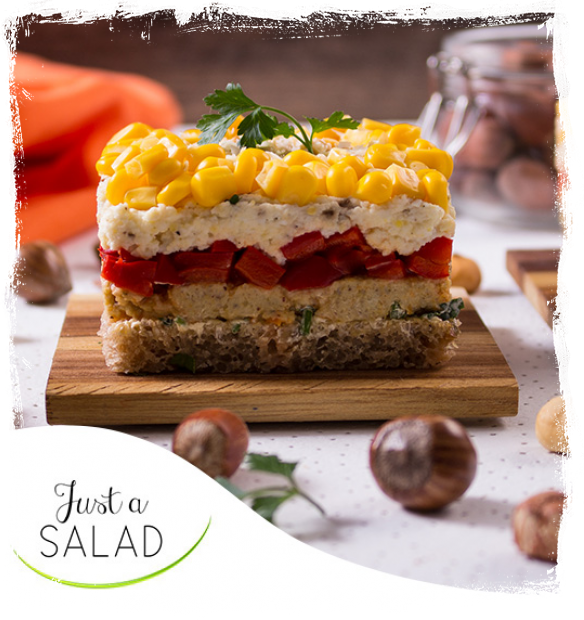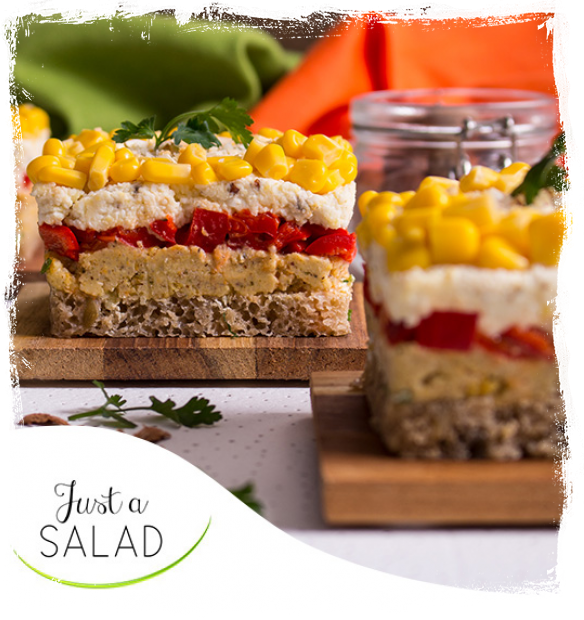 30 minutes
3 persons
easy
Ingredients
1 packaging "Z Gruntu Dobre" vegetable pâté
4 eggs 
1 tablespoon mayonnaise
150 g canned corn
3 tablespoons canned corn
1 tablespoons hazelnuts    
3 slices of rye bread with sunflower seeds
1 tablespoon soft butter
3 stalks parsley leaves
1 small clove garlic
Himalayan salt 
freshly ground pepper
 
Preparation
Place the eggs (at room temperature) in boiling salted water and cook over a medium heat for 10 minutes. After this time, pour cold water over the eggs, peel and finely chop with a knife or grind in a blender. Then combine with mayonnaise and season with salt and pepper. 
Remove pepper from the marinade, dry thoroughly using paper towel and dice finely. Grind the vegetable pâté with a fork. Finely chop the hazelnuts and roast them in a dry pan. Add the crushed garlic, finely chopped parsley (keep a few leaves for garnish) and a pinch of salt to the bowl with the soft butter. Mix thoroughly with a fork. 
Using cooking stencils to cut squares out of the bread and brush them with garlic butter. Place all the slices back into the cooking stencils, then top each with a portion of the prepared pâté, peppers and eggs with mayonnaise. Place chopped nuts in the centre of each square and arrange the corn around them. Garnish with parsley. Remove culinary stencils before serving.