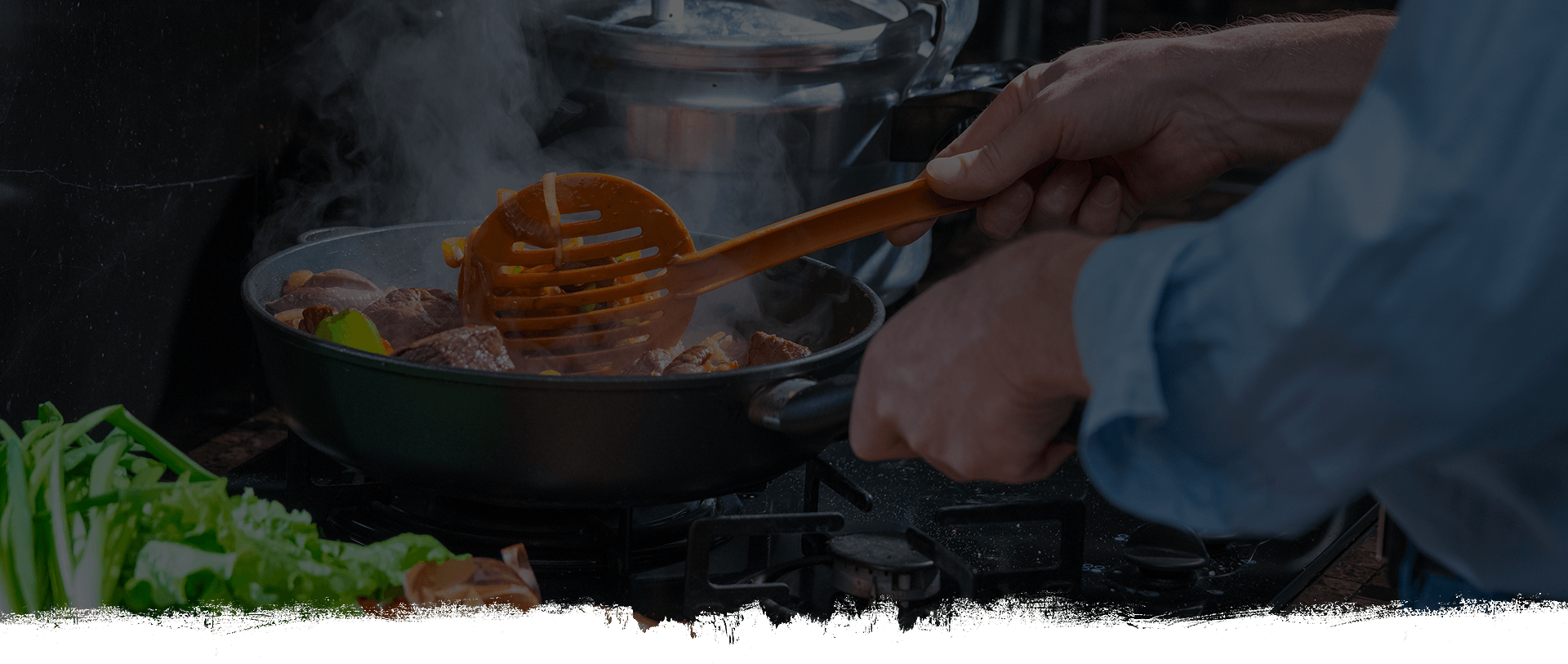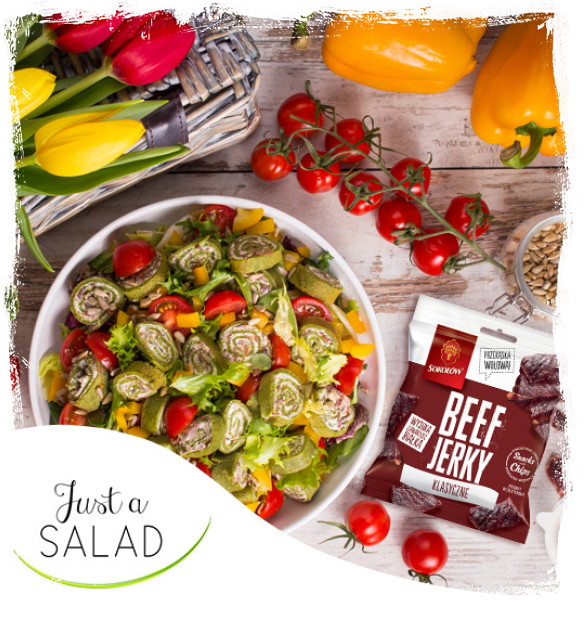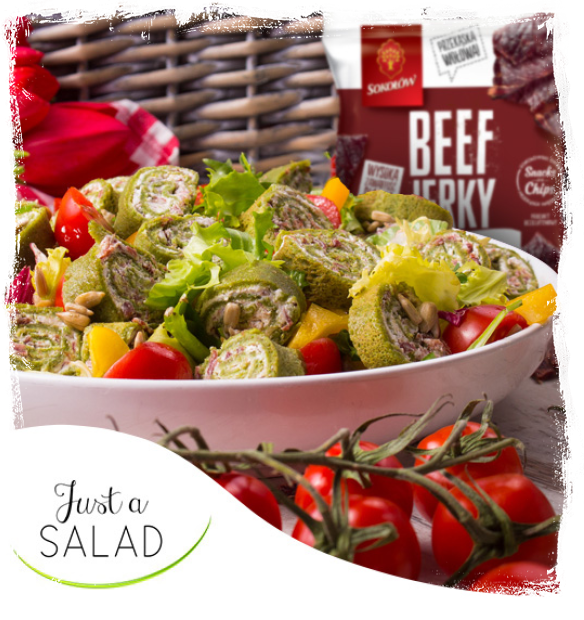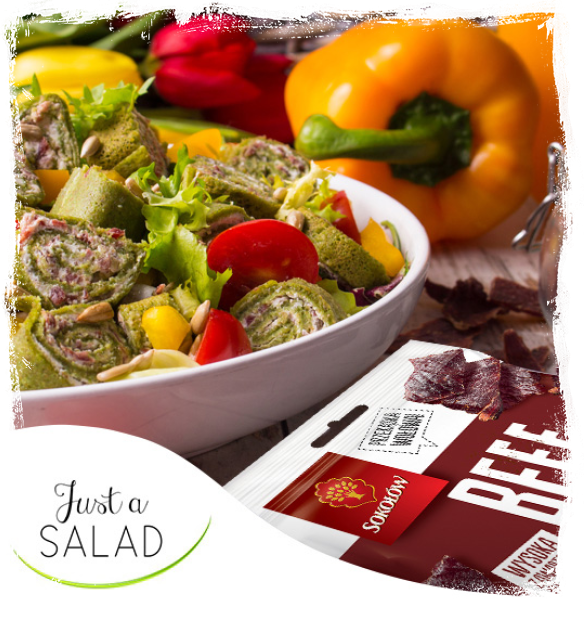 Ingredients
Pancakes: 

1 egg
1/2 cup milk
1/3 glass sparkling water
50 g wheat flour
1 handful spinach leaves
1 pinch of salt
1 tablespoon rapeseed oil
Salad: 

3-4 spinach pancakes
2 handfuls lettuce mix
1 packaging Sokołów beef jerky
150 g fluffy cream cheese 
1 yellow pepper
250 g cherry tomatoes
3 tablespoons sunflower seeds
Dressing:

4-5 tablespoons grapeseed oil
1 level teaspoon honey
1 clove garlic
1 tablespoon white wine vinegar 
1 teaspoon lemon juice
salt, freshly ground pepper
 
Preparation
Crush garlic in a press and mix with other dressing ingredients.
Fry sunflower seeds on a dry pan.
Use a blender to mix milk, sparkling water, egg, flour, salt and spinach until homogeneous. Add the oil and mix again. Fry 3-4 pancakes on a hot frying pan (1 minute on each side).
Put the beef jerky into a food processor and blend it to dust, then mix with cream cheese. Spread the prepared paste on the pancakes, collapse, make rolls and cut into slices approx. 1 cm thick.
Cut tomatoes into halves. Wash pepper, remove the core and dice finely.
On a platter put alternately the salad mix, the pepper and cherry tomatoes. Pour dressing over the whole. Put pancake rolls. Sprinkle with sunflower seeds.​