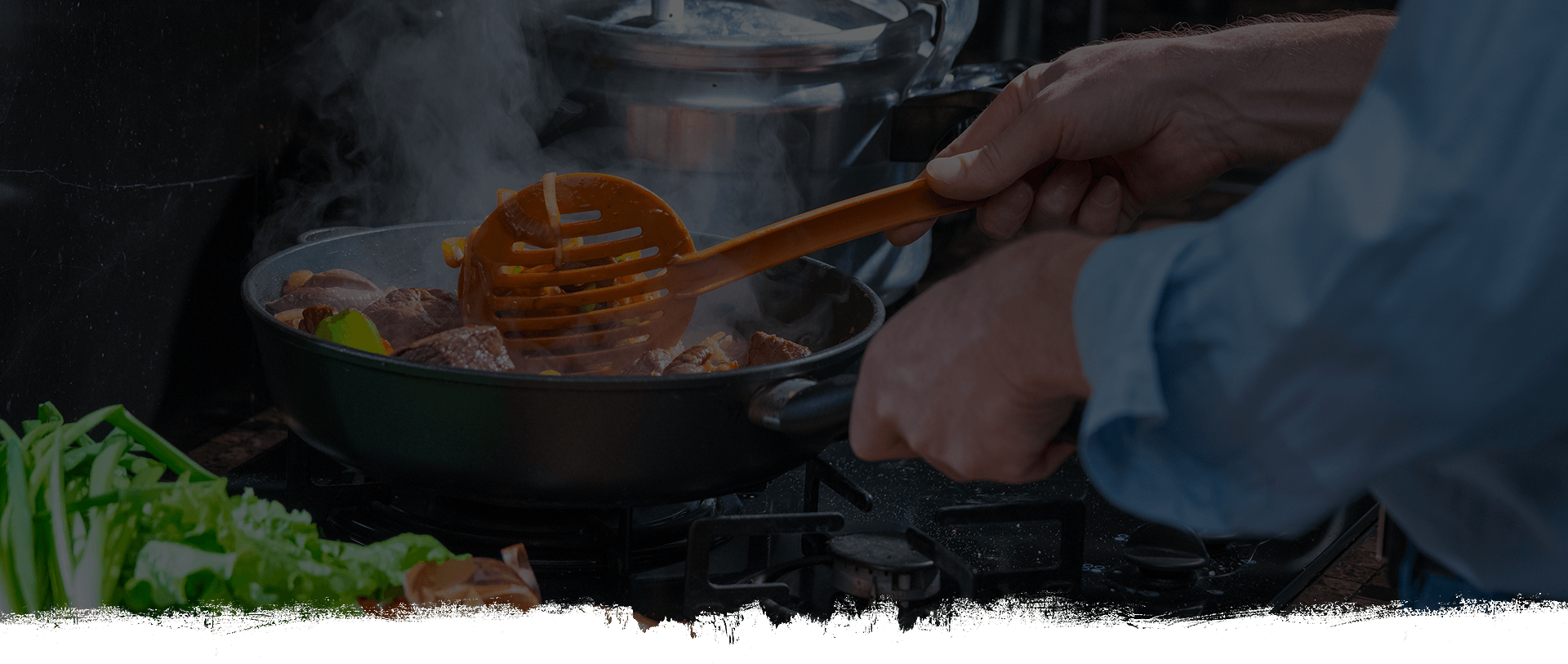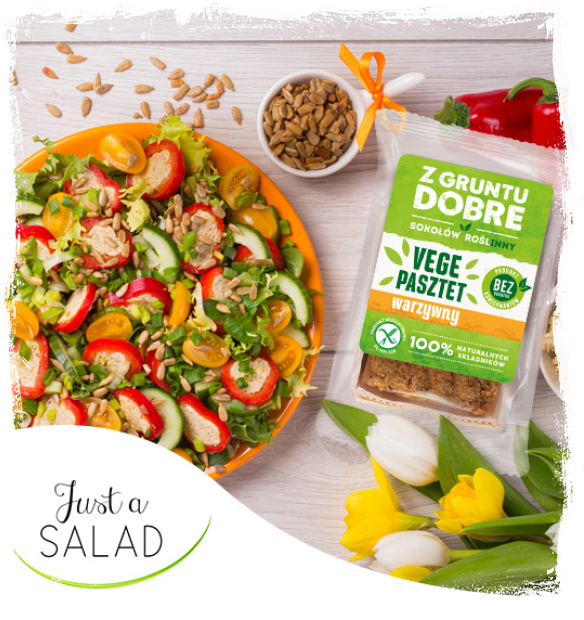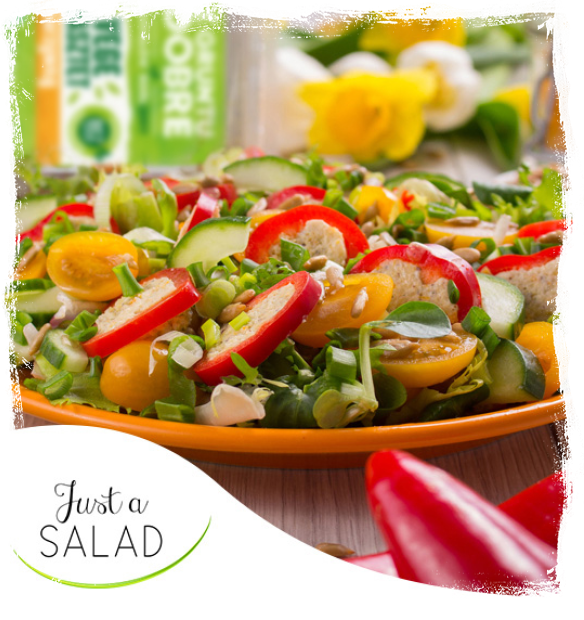 Ingredients
Salad: 

2 handfuls lettuce mix
1/2 packaging Sokołów "Z Gruntu Dobre" vegetable pate
75 g fluffy cream cheese
1 long pointed pepper
1 cup yellow cherry tomatoes
1/2 cucumber
1 small bunch chive stalks
2 tablespoons fried and salted sunflower seeds
salt, freshly ground pepper
Dressing:

4 tablespoons olive oil
1 clove garlic
1 tablespoon maple syrup
1 teaspoon honey mustard
1 tablespoon white wine vinegar
salt, freshly ground pepper
 
Preparation
Crush garlic in a press and mix with other dressing ingredients.
Mash the cream cheese and the pate with a fork. Season with salt and pepper. Fill the pepper (with the core removed) with the paste (put the pepper vertically on the board and fill it carefully with the stuffing). Next, cut it with a very sharp knife into slices 6-8 mm thick.
Cut tomatoes into halves. Cut the cucumber in half, hollow out the flesh and cut it into half-slices. Finely chop the chives.
On a platter put alternately the lettuce mix, tomatoes, cucumbers and sunflower seeds and sprinkle with chives. Pour dressing, then finish by inserting pepper slices between salad leaves.